Insights > Proposed West Memphis Facility to be Company's Largest Solar Project, So Far
Proposed West Memphis Facility to be Company's Largest Solar Project, So Far
06/11/2021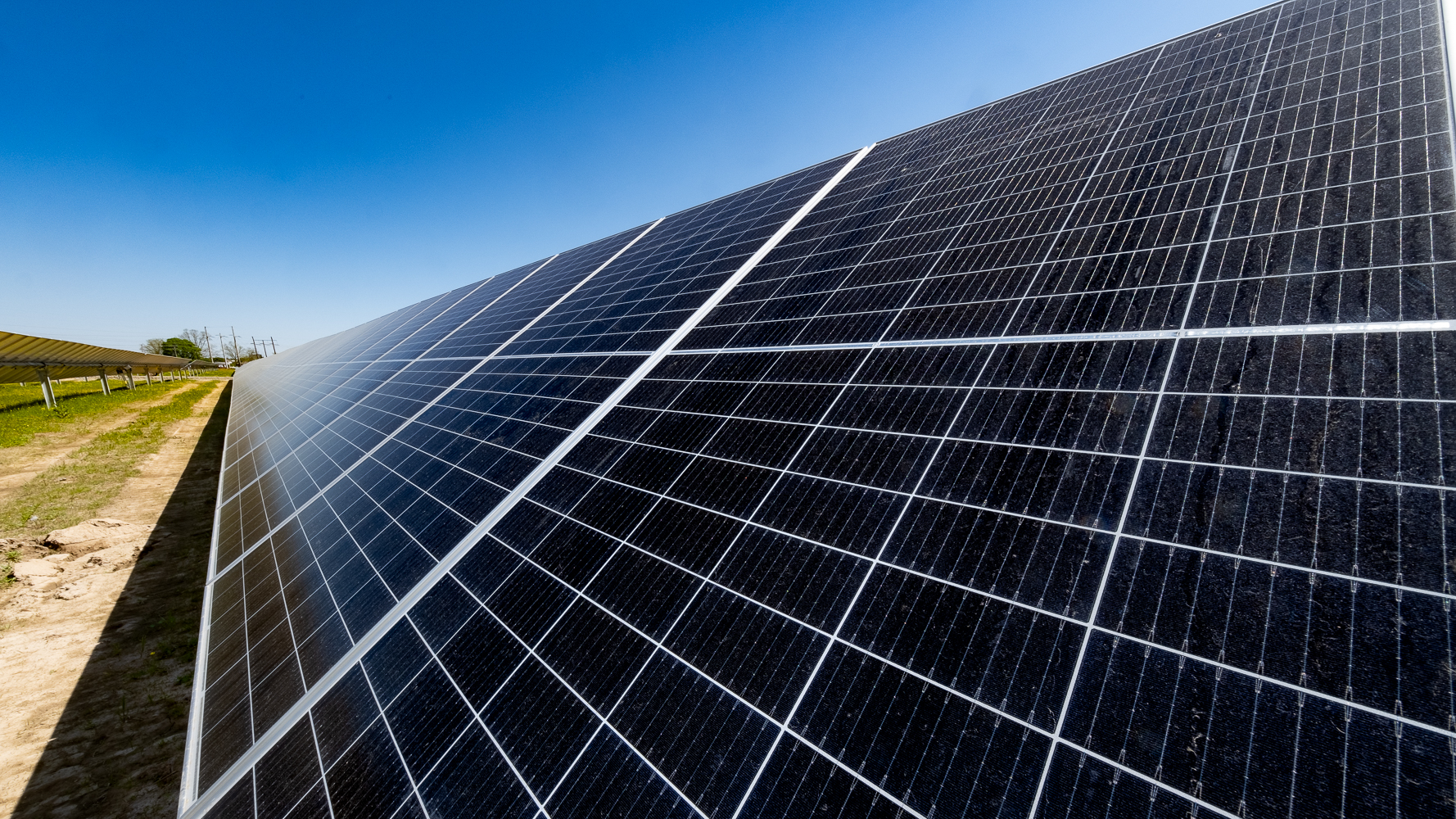 As part of its commitment to provide more renewable resources, Entergy Arkansas plans to add a large-scale solar farm of 180 megawatts on 1,600 acres near West Memphis in 2023.
Pending regulatory approval, the project is part of the Entergy Arkansas pledge to continue to develop and promote reliable, cost-effective, renewable energy for Arkansans, while maintaining affordable electric rates for all customers. This latest project would bring the amount of solar energy in production, under construction or pending approval by the Arkansas Public Service Commission to 561 MWs – enough to power 90,000 homes!
The economic impact of the West Memphis solar facility would be the largest the state and region have seen, bringing 300 construction and vendor jobs to eastern Arkansas. In the longer term, the West Memphis solar farm helps to maximize the state's renewable resources and would deliver a valuable cost-effective, utility-scale renewable resource for customers. It is expected to generate $17 million in annual taxes over the life of the project, including $880,000 in local taxes in year one.
"There is a lot of work ahead in securing the West Memphis solar facilities for our customers, but we are confident that this is the best and most economical path for growing renewable energy in Arkansas," said Entergy Arkansas President and CEO Laura Landreaux.
---