News Release > Bennett to lead Entergy Mississippi government affairs
For Immediate Release
Bennett to lead Entergy Mississippi government affairs
09/07/2023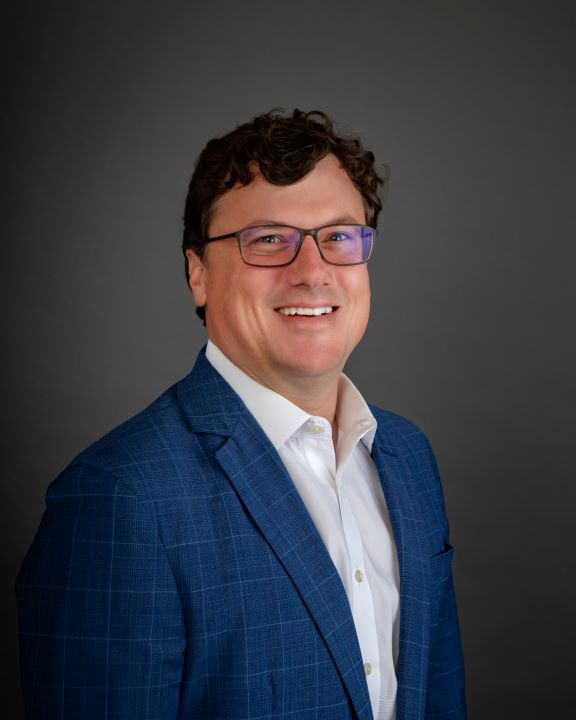 JACKSON, Miss. – Entergy Mississippi has named Russell Bennett as its director, government affairs to lead the company's government and legislative affairs activities, effective September 10. He has more than a decade of experience with the company.
"Russell is extremely knowledgeable about the utility industry and the needs of our customers," said Haley Fisackerly, president and CEO of Entergy Mississippi. "He has represented the company well at the State Capitol. He has been a strong advocate for our customers and a trusted voice with policymakers on energy issues important to Mississippi. I have no doubt he will continue to excel as he takes on increased responsibility in this new role."
Based in Jackson, Mississippi, Bennett will be responsible for government relations and serve as the company's liaison with elected officials and their staff. He will also work closely with regulatory and federal affairs groups to engage and achieve positive outcomes for all our stakeholders.
Bennett will sit on the Entergy Mississippi leadership team and will report to Jeremy Vanderloo, vice president, regulatory and public affairs. In this new appointment, Vanderloo will be responsible for Entergy Mississippi's public affairs strategy in addition to leading regulatory affairs. These teams already work closely together, and the structure will enhance the company's ability to continuously drive performance improvement and innovation for its customers. The changes follow the departure of John Arledge, formerly the vice president of public affairs for Entergy Mississippi, after he was tapped to serve in a corporate communications role as vice president, strategic communications for Entergy Corporation.
Bennett joined Entergy Mississippi in 2012, serving as a governmental affairs executive before being promoted to manager, public affairs in 2022. In these roles, he has represented the company at the State Capitol, worked with Entergy leadership to develop and coordinate stakeholder outreach efforts and managed Entergy Mississippi's Political Action Committee. Previously, Bennett supported government affairs efforts for a variety of organizations, including the Mississippi Bankers Association, the Mississippi Manufacturers Association and the National Center for Policy Analysis.
A 2014 graduate of Leadership Mississippi, Bennett holds a bachelor's degree in political science from the University of Mississippi.
About Entergy Mississippi
Entergy Mississippi, LLC provides electricity to approximately 461,000 customers in 45 counties. Entergy Mississippi is a subsidiary of Entergy Corporation, a Fortune 500 electric company. Entergy powers life for 3 million customers through our operating companies in Arkansas, Louisiana, Mississippi and Texas. We're investing in the reliability and resilience of the energy system while helping our region transition to cleaner, more efficient energy solutions. With roots in our communities for more than 100 years, Entergy is a nationally recognized leader in sustainability and corporate citizenship. Since 2018, we have delivered more than $100 million in economic benefits each year to local communities through philanthropy, volunteerism and advocacy. Entergy is headquartered in New Orleans, Louisiana, and has approximately 12,000 employees. For the latest news from Entergy, visit the Newsroom.
---