News Release > Communities receive support from new customer service team members
For Immediate Release
Communities receive support from new customer service team members
09/20/2023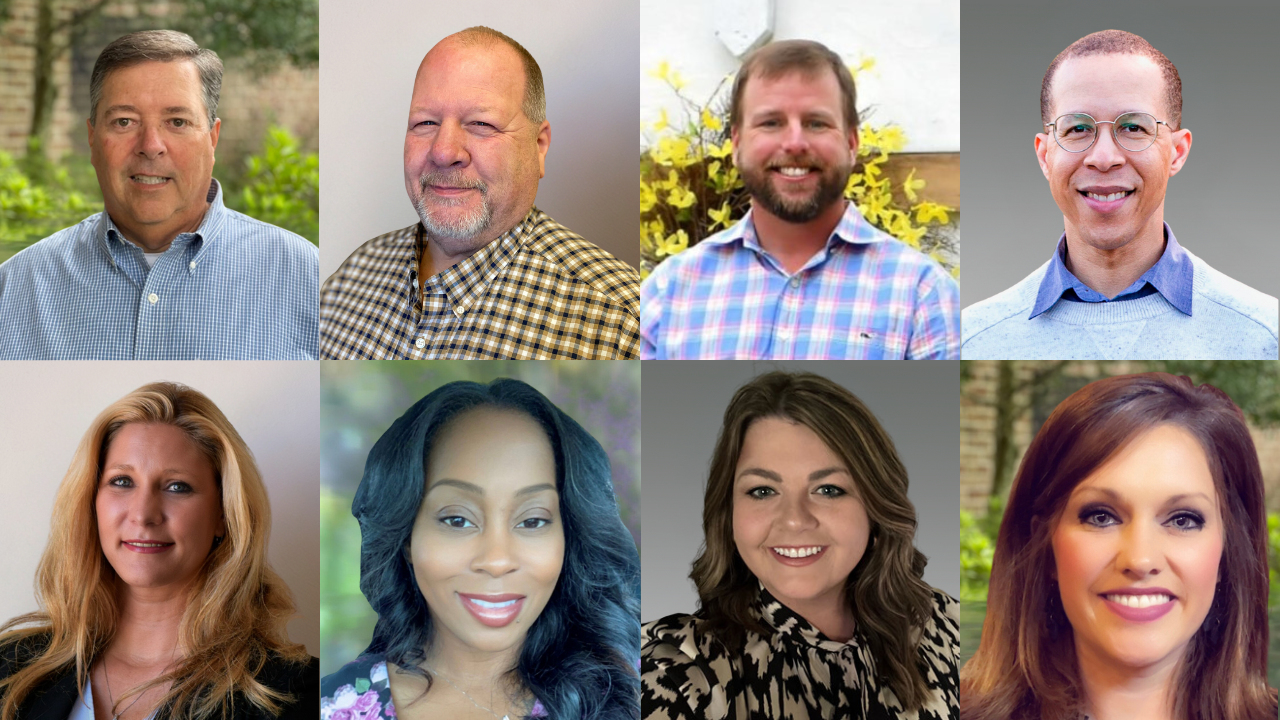 JACKSON, Miss. – Entergy Mississippi has appointed new customer service managers to several communities across its service territories, including a new industrial account executive. While some of the appointees are new to the customer service team, others are veterans acquiring relationships within new communities.
"The diversity in this team's skills and our collective focus to become a premier utility will serve all of our customers' goals – commercial, industrial, governmental and residential," said Robbie Kemp, vice president of customer service.
Lloyd Hood comes into his new role as industrial account executive with over 31 years of experience with Entergy. As part of the customer service team, his duties include managing relationships and accounts with industrial customers. Hood previously worked with engineering and operations teams, serving as line supervisor and northern region design supervisor. He also holds degrees from Holmes Community College and the University of Mississippi.
Mike Farrell has spent more than 22 years with Entergy Mississippi, and currently serves as manager, customer service support. In his role, Farrell develops and maintains Entergy Mississippi's relationships with state regulators and staff. He also oversees resolution for customer complaints. His previous roles include engineering associate, line supervisor, and design supervisor. He also earned a bachelor's degree from Delta State University.
Dane Chamberlin serves as manager, region customer service for Entergy Mississippi's northern territory. He leads the team of managers in communities in and around Madison, Grenada, Greenville, Cleveland, Senatobia, and Southaven. Chamberlin joined Entergy Mississippi in 2007 as an apprentice lineman, working his way to line supervisor in 2019, and transitioning to the customer service team in 2022 as manager of the Senatobia network. He is a member of the Senatobia Rotary Club and holds a degree from Northwest Mississippi Community College.
Curnis Upkins III serves as manager, region customer service for the southern territory. He leads the team of managers in communities in and around Brookhaven, Clinton, Jackson, Natchez, Vicksburg, and Rankin County. Upkins joined Entergy Mississippi in 2021 as a customer service manager, assisting Jackson customers. Prior to joining the company, he spent 17 years in economic development in Hinds County, Hattiesburg and at Jackson State University. He is a Board member of Goodwill Industries of Mississippi. Upkins holds a bachelor's degree from The University of Southern Mississippi and a master's degree from Jackson State University.
Amy Gabbert is customer service manager for communities in and around Senatobia. Gabbert started her career with Entergy Mississippi in 2015 as network clerk in Southaven, and later as an administrative assistant to the northern region senior manager. She came to the company with prior sales and customer service experience, and a bachelor's degree from the University of Mississippi.
Victoria Love, who previously held the Vicksburg customer service manager position, has been promoted to manage customer service in the Jackson network. Love joined the company in 2009, and has held positions as customer service representative, meter specialist, and distribution operator. Prior to Entergy Mississippi, Victoria served six years in the U.S. Army Reserve. She is a member of several community boards, including Salvation Army Women's Auxiliary and the United Way of West Central Mississippi.
Leigh Ann Stewart serves as customer service manager for the mid-state area, which includes communities from Kosciusko to Grenada. Stewart came to Entergy Mississippi with previous experience in economic development with the Lawrence County Community Development Association. She also studied business and marketing at Jones County Junior College and Mississippi State University.
Lindsey Tharp is customer service manager for communities in and around Cleveland. Tharp joins the customer service team after serving as network clerk in Indianola for nine years. She has previous customer service experience and earned a bachelor's degree from Belhaven University.
About Entergy Mississippi
Entergy Mississippi, LLC provides electricity to approximately 461,000 customers in 45 counties. Entergy Mississippi is a subsidiary of Entergy Corporation, a Fortune 500 electric company. Entergy powers life for 3 million customers through our operating companies in Arkansas, Louisiana, Mississippi and Texas. We're investing in the reliability and resilience of the energy system while helping our region transition to cleaner, more efficient energy solutions. With roots in our communities for more than 100 years, Entergy is a nationally recognized leader in sustainability and corporate citizenship. Since 2018, we have delivered more than $100 million in economic benefits each year to local communities through philanthropy, volunteerism and advocacy. Entergy is headquartered in New Orleans, Louisiana, and has approximately 12,000 employees. For the latest news from Entergy, visit the Newsroom.
---