News Release > Entergy Arkansas donates $50,000 to Red Cross for tornado relief
For Immediate Release
Entergy Arkansas donates $50,000 to Red Cross for tornado relief
04/18/2023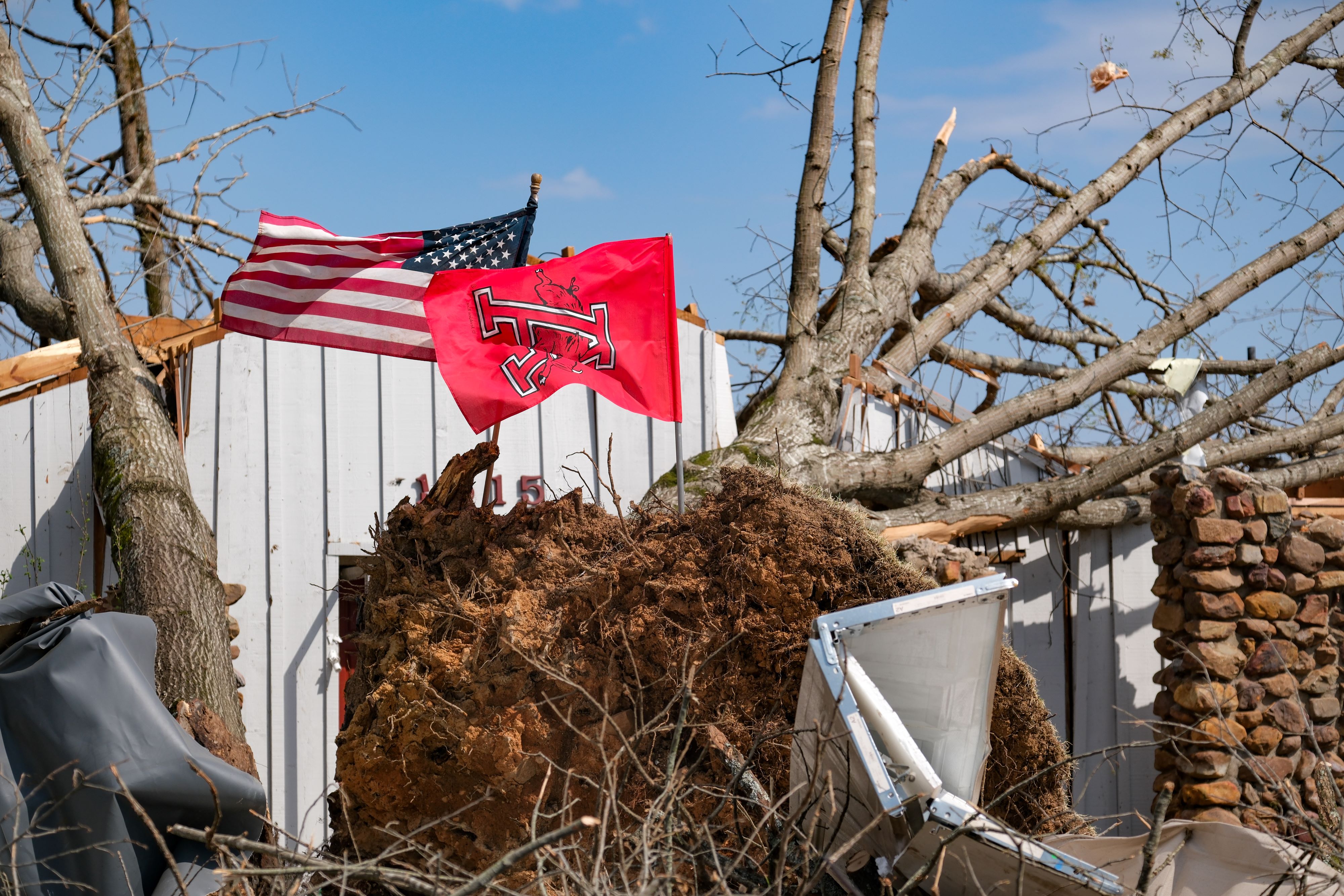 Company will also match employee donations up to $50,000
LITTLE ROCK, Ark. – Entergy Arkansas is working with its longtime partner, the American Red Cross of Arkansas, to support tornado recovery efforts with a $50,000 donation, following the March 31 tornadoes that left a trail of devastation in parts of the state. In addition, the Company has pledged to match up to $50,000 in employee donations to the American Red Cross.
The dollars help provide immediate assistance to Arkansans in need with clothing, food and housing support, as estimates indicate 120 homes were completely destroyed and nearly 1,700 homes and scores of businesses were also damaged.
"We are extremely grateful for the generosity of Entergy Arkansas and their willingness to partner with us to help communities in great need following the recent devastating tornadoes," said Regional CEO Barry Falke, American Red Cross, Missouri and Arkansas Region. "The support from Entergy Arkansas allows the Red Cross to continue to provide hope and relief to those affected by disasters and ensure we are there for our communities when they need us."
Especially hard hit was the Little Rock metro area that includes North Little Rock, Sherwood and Jacksonville, and Wynne in the Delta. The Entergy Arkansas power grid also sustained damage that necessitated the replacement of 1,600 power poles, some 2,000 spans of wire and 435 transformers.
"We're powering lives with this donation by helping the American Red Cross provide greater support to families in need," said Entergy Arkansas President and CEO Laura Landreaux. "In times of natural disasters, restoring power is just the beginning of our commitment to the community. Food, water, shelter and supplies are crucial to the restoration process, and we'll continue to support our communities as they rebuild."
People who need assistance can call 1-800-RED-CROSS or visit www.redcross.org for more information on available services.
You can make a difference in the lives of Arkansans affected by tornadoes and storms in the South by texting "TORNADO" to the number 90999 to make a donation, by calling 800-RED CROSS, or visiting redcross.org, clicking "donate," and choosing "I want to support Southern & Midwest Tornadoes and Storms."
Entergy Arkansas customers affected by the tornados and in need of assistance paying or managing their bill should call 1-800-ENTERGY, visit the EntergyArkansas.com website, or use the MyEntergy app to contact customer service.
About the American Red Cross
The American Red Cross shelters, feeds and provides comfort to victims of disasters; supplies about 40% of the nation's blood; teaches skills that save lives; distributes international humanitarian aid; and supports veterans, military members and their families. The Red Cross is a nonprofit organization that depends on volunteers and the generosity of the public to deliver its mission. For more information, please visit redcross.org or CruzRojaAmericana.org,or visit us on Twitter at @RedCross.
Entergy Arkansas provides electricity to approximately 728,000 customers in 63 counties. Entergy Arkansas is a subsidiary of Entergy Corporation (NYSE: ETR), an integrated energy company engaged in electric power production, transmission and retail distribution operations. Entergy delivers electricity to 3 million utility customers through its operating companies in Arkansas, Louisiana, Mississippi and Texas. Entergy owns and operates one of the cleanest large-scale U.S. power generating fleets with approximately 24,000 megawatts of electric generating capacity, including 5,000 megawatts of nuclear power. Entergy has annual revenues of $10 billion and approximately 12,000 employees.
---