News Release > Entergy Arkansas helping families prepare for back to school
For Immediate Release
Entergy Arkansas helping families prepare for back to school
08/08/2023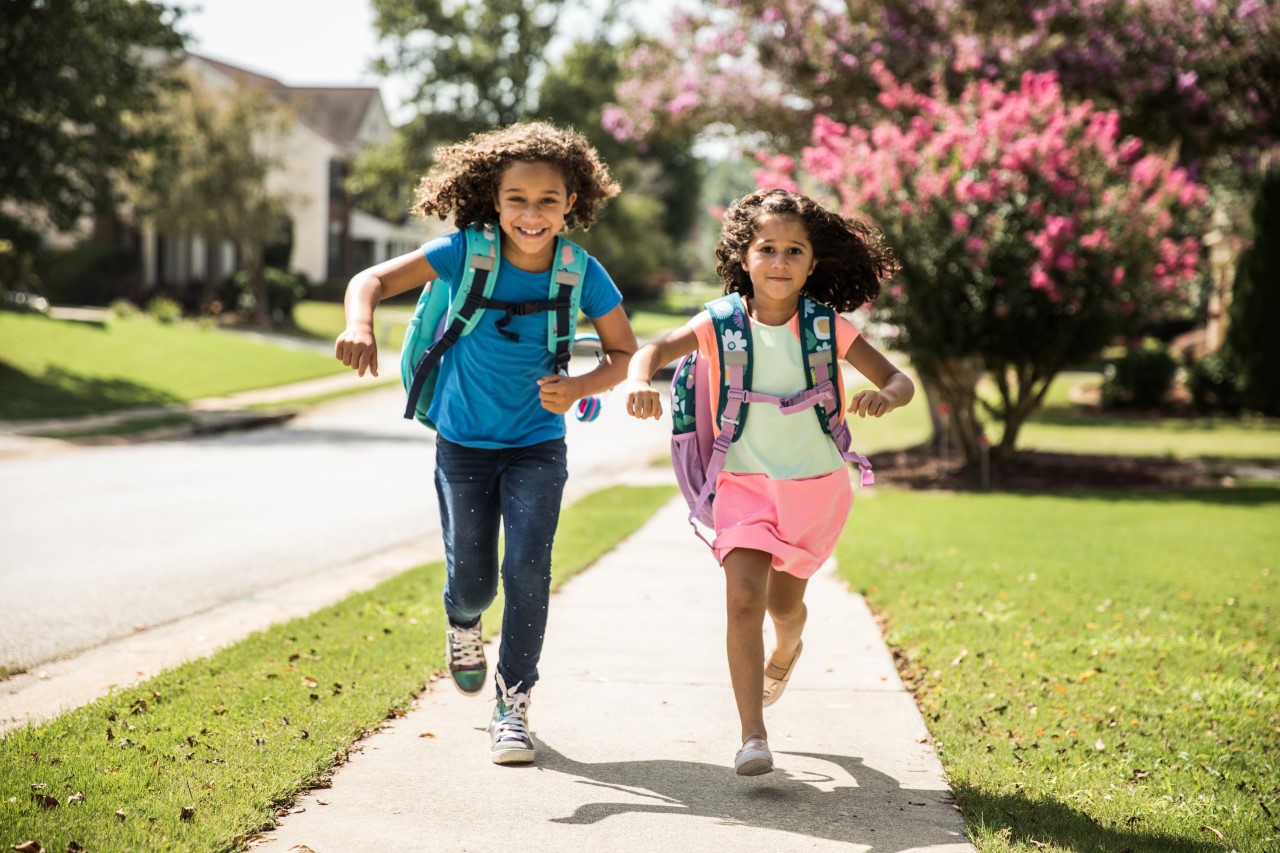 Events planned around the state help get students ready for the new school year
LITTLE ROCK, Ark. – As the new academic year approaches, Arkansas families are preparing to head back to school. As our mission is "We Power Life," Entergy Arkansas is excited to demonstrate this commitment to improve our communities by volunteering and donating nearly $300,000 this year to help parents and students get ready for the new school year.
"Entergy is investing in bright futures by supporting a variety of efforts throughout the state of Arkansas," said Laura Landreaux, president and CEO of Entergy Arkansas. "We're investing for employers who need highly skilled candidates contributing to a vibrant economy where everyone has a chance to pursue their dreams, and more importantly, in the students who will shape our future. We want Arkansas students to have unlimited opportunities when it comes to quality education and employment here in our state."
Entergy Arkansas strives to contribute to a society that is healthy, educated, environmentally safe and productive. Since many of our customers face rising costs for everything from bills to groceries, Entergy Arkansas wants to help ease the burden on students, families, and faculty when it comes to preparing for back-to-school needs. That includes supporting programs and nonprofits in their mission to feed families, provide school supplies and resources, and offer educational programs and scholarships that support students of all ages. We are proudly contributing to the following community education efforts:
Free school supplies

Entergy Arkansas has donated $10,000 to purchase school supplies and haircuts and in different locations across the state. More than $1,100 of these funds came from personal contributions from employees.

Entergy Arkansas is donating funds to buy school supplies for students in the Wynne School district, as Wynne High School was heavily damaged by the March 31 tornado.

Entergy Arkansas is also proud to partner with the Martin Luther King Jr. Commission in hosting a "School Supply Tour" at locations in Little Rock, North Little Rock, Hot Springs, and Stuttgart on Aug. 9 and in the Norphlet/Smackover area on Aug. 10.

A Back-to-School Family Fun Day will also be held at Luna Street Park in Lake Village on Aug. 12 from noon to 3 p.m. Students can receive free school supplies on a first-come, first-serve basis at these events. A complete list of locations and times can be found in our newsroom: https://www.entergynewsroom.com/article/entergy-arkansas-helping-families-prepare-for-back-school/
Arkansas Food Bank Cereal Drive

Entergy Arkansas has donated $30,000 to purchase 30,000 boxes of cereal for the Arkansas Food Bank, giving us the distinction as the Overall Winner of the 2023 Summer Cereal Drive. The cereal and other groceries – including fresh and shelf-stable foods – can help students get the nutrition needed to focus and learn better in school. The donations are available at food banks and food pantries across the state. Local resources can be found online at https://arhungeralliance.org/emergency-resources/

Single Parent Scholarship

The Arkansas Single Parent Scholarship Fund provides funds to help with college expenses for single parents. Entergy Arkansas awards $15,000 in scholarships to deserving applicants each year.

Kids to College

Entergy Arkansas has earmarked $100,000 for making $50 dollar contributions to qualifying customers who wish to open a 529 child savings account to help save money for post-secondary education. The donations are available for each child aged 16 and younger in the family. Customers can set up accounts here: https://www.entergy.com/csr/kids/.

Academies of Central Arkansas

Entergy Arkansas is partnering with two Little Rock schools to support Energy Pathways at Hall STEAM Magnet High School in the Little Rock School District and Joe T. Robinson High School in the Pulaski County Special School District. Our $125,000 donation for these pathways will provide students with relevant information and exposure to real-life work experiences, helping them be better prepared for jobs in the energy field.
The sum of these contributions and volunteer efforts reflects the company's focus on quality education and improving the communities we serve.
"We believe education is a lifelong journey and has the power to improve the quality of life for the student, their family and the community," said Ventrell Thompson, Entergy Arkansas vice president of customer service. "Because of this, we are committed to ensuring families are adequately prepared for success in the upcoming school year."
About Entergy Arkansas
Entergy Arkansas, LLC provides electricity to approximately 730,000 customers in 63 counties. Entergy Arkansas is a subsidiary of Entergy Corporation, a Fortune 500 electric company. Entergy powers life for 3 million customers through our operating companies in Arkansas, Louisiana, Mississippi and Texas. We're investing in the reliability and resilience of the energy system while helping our region transition to cleaner, more efficient energy solutions. With roots in our communities for more than 100 years, Entergy is a nationally recognized leader in sustainability and corporate citizenship. Since 2018, we have delivered more than $100 million in economic benefits each year to local communities through philanthropy, volunteerism and advocacy. Entergy is headquartered in New Orleans, Louisiana, and has approximately 12,000 employees. For the latest news from Entergy, visit the Newsroom.
---