News Center > Entergy Arkansas Prepares for Possible Winter Storm Beginning Tonight
For Immediate Release
Entergy Arkansas Prepares for Possible Winter Storm Beginning Tonight
02/09/2021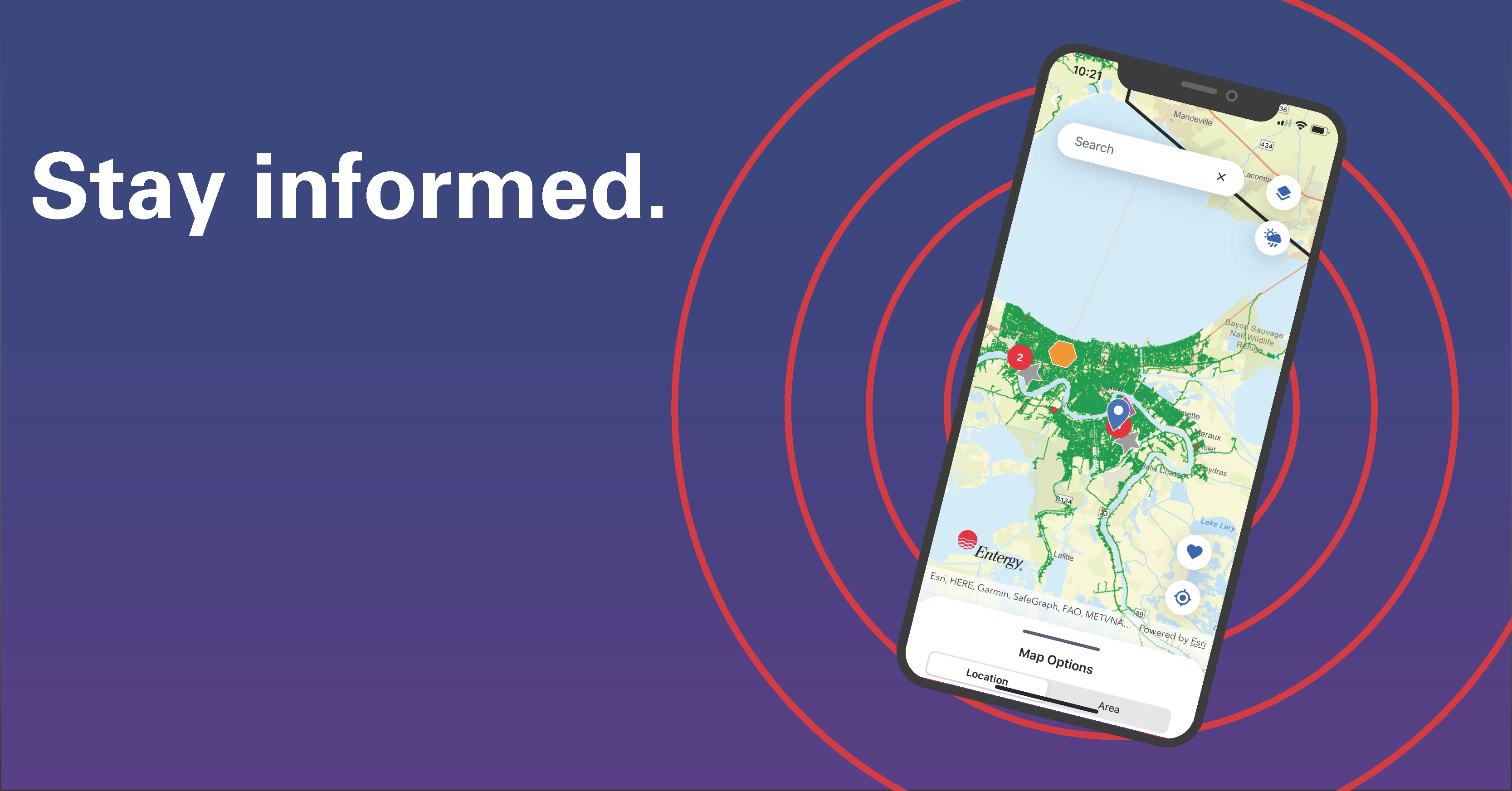 LITTLE ROCK, Ark. – Forecasts call for rain, freezing rain and sleet over a large portion of the state in the next 48 hours, and Entergy Arkansas is prepping for potential outages. Those areas are likely to see ice accumulations, ranging from one-eighth to one-half inch, with below freezing temperatures and very low wind chills through Saturday.
"This storm could quickly result in ice forming on trees and power lines, which may cause power outages," said Michael Considine, vice president of customer service. "Entergy Arkansas is preparing now by staging crews in strategic locations for quick response, including the use of additional resources from outside the state. They are equipped with the material necessary to repair broken poles and downed lines as soon as it's safe to do so and will continue the work until power is restored to all our customers.
"It is unclear how severe the damage may be, but customers should be prepared to be without power in dangerously cold weather," he continued, "as we also have more safety protocols in place due to COVID-19, which may extend the time necessary for restoration. We are preparing for the worst and hoping for the best, and we ask that our customers do the same.  We have several ways to help our customers weather the storm with access to the most current information at their fingertips."
To stay up to date on outages and restoration:
Download the Entergy app for Apple or Android operating systems at Entergy.com/app.
Register for address-specific alerts by texting REG to 36778. Customers will need an account number and ZIP code. Once registered, text OUT to 36778 to report an outage.
Visit "View Outages" page at EntergyStormCenter.com.
Follow Entergy Arkansas at Twitter.com/EntergyArk or Facebook.com/EntergyArk.
Follow updates in local news media, including radio, television and newspapers.
Customers are encouraged to plan for the possibility of extended power outages, but some simple tips for preparing the home for storms and potential damages can be found at EntergyStormCenter.com. It includes winterizing water pipes, insulating windows and doors, removing potentially dangerous limbs and overhead structures from rooflines, and temporary fixes for damages caused by winter weather.
A storm kit should include flashlights, a battery-powered radio, fresh batteries, canned food and a can opener, a fresh water supply for several days, a first-aid kit with all necessary medications, and emergency chargers for electronic devices and cellular phones.
Entergy Arkansas customers should follow these safety tips if power is lost:
Call 800-9OUTAGE (800-968-8243) to report outages but also to report downed power lines or electrical equipment that is sparking and dangerous.
If connecting a portable generator to the home, do so only if the connection has been installed by a licensed electrician. Do not use in an enclosed space.
Stay clear of Entergy Arkansas crews as they work, for your safety and theirs.
The Entergy Arkansas service area covers 63 counties with approximately 715,000 customers in all regions of the state. Find more information online at EntergyArkansas.com.
-30-
---