News Release > Entergy completes Mud Lake to Big Lake transmission project in southwest Louisiana
For Immediate Release
Entergy completes Mud Lake to Big Lake transmission project in southwest Louisiana
08/08/2023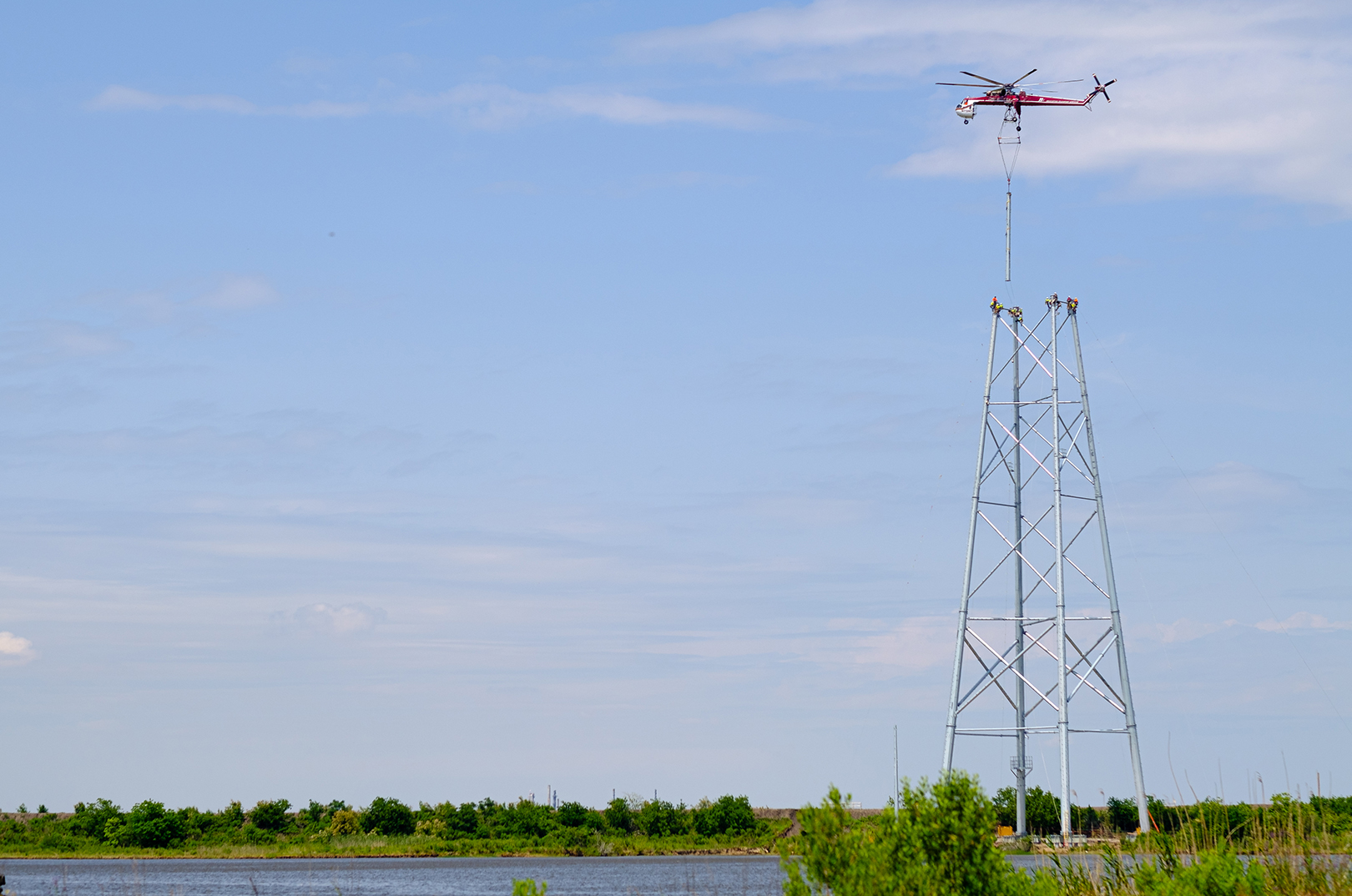 LAKE CHARLES, La. – Entergy Louisiana recently completed construction of a transmission project that adds resiliency and increases reliability to the electrical grid in southwest Louisiana. The completion of this project will also help attract new economic development projects to the region and benefit existing residential, commercial and industrial customers in the area.
The Mud Lake to Big Lake transmission project spans from an existing substation west of Mud Lake near the Calcasieu and Cameron parish line to a new substation near Tank Farm and Big Lake roads in Lake Charles.
Major components of the project include:
Construction of nearly 15 miles of (230kV and 69kV) transmission lines
Construction of a new substation, Big Lake substation
Upgrades to three existing substations, including Mud Lake substation
Installation of approximately 150 poles or structures
Depending on location and accessibility, portions of the new transmission were built to withstand up to 140 and 150mph, with a crossing at Calcasieu River and Intercoastal waterway built to withstand up to 175mph.
"The Mud Lake to Big Lake transmission project is part of our ongoing commitment to install a stronger infrastructure to provide reliable, affordable power required to support customer demand and drive economic growth in the region," said Phillip May, Entergy Louisiana president and CEO.
Other recent transmission projects in the area include the Lake Charles Transmission Project and Southwest Louisiana Transmission Upgrade. For more information on our reliability efforts, visit Entergy Newsroom.
About Entergy Louisiana
Entergy Louisiana, LLC provides electric service to more than 1 million customers in 58 parishes and natural gas service to more than 94,000 customers in Baton Rouge, Louisiana.
Entergy Louisiana is a subsidiary of Entergy Corporation, a Fortune 500 company headquartered in New Orleans. Entergy powers life for 3 million utility customers across Arkansas, Louisiana, Mississippi and Texas. Entergy is creating a cleaner, more resilient energy future for everyone with our diverse portfolio of low-carbon and carbon-free energy sources. With roots in the Gulf South region for more than a century, Entergy is a recognized leader in corporate citizenship and delivers more than $100 million in philanthropy and advocacy efforts to local communities each year. Our approximately 12,500 employees are dedicated to powering life today and for future generations.
---