News Center > Entergy Louisiana to Buy Power from Largest Solar Facility Planned for State; Eagle Solar Group to Develop Proposed 50-MW Plant
For Immediate Release
Entergy Louisiana to Buy Power from Largest Solar Facility Planned for State; Eagle Solar Group to Develop Proposed 50-MW Plant
05/31/2018
Entergy Louisiana:                                     Eagle Solar Group:
Michael Burns                                               Laura Klein 
504-576-4132                                               Lklein@eaglesolargroup.com 
mburns@entergy.com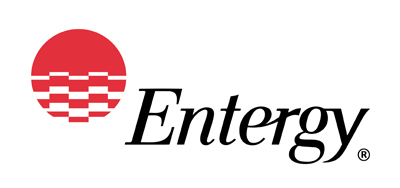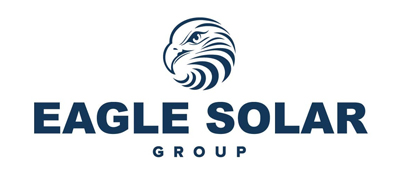 Agreement to buy output of facility subject to approval by state regulators 
BATON ROUGE, La. – West Baton Rouge Parish could soon become home to a 50-megawatt solar photovoltaic power plant, the largest solar facility currently planned for Louisiana.

Entergy Louisiana recently signed a 20-year agreement with LA3 West Baton Rouge, L.L.C., a subsidiary of Eagle Solar Group, L.L.C., to buy the output of the proposed plant once it is up and running in early 2020. The power purchase agreement, which was selected from proposals received from a competitive solicitation for renewable resources, is subject to approval by the Louisiana Public Service Commission.

Entergy Louisiana customers are expected to save an estimated $29 million over the life of the contract.

"This agreement is a step toward meeting our customers' expectations for access to cost-effective sources of renewable energy," Phillip May, president and CEO of Entergy Louisiana, said. "Acquiring the output of this large-scale solar facility that can benefit all of our customers will be a great addition to a generation fleet that is already one of the cleanest in the nation."

William Lee, CEO of Eagle Solar Group, said, "We are excited to collaborate with Entergy Louisiana to develop and build the largest solar photovoltaic power plant in the state. This project will provide Entergy Louisiana's customers a sustainable, clean, and competitively priced source of electricity. We intend to source services and talent locally as much as possible, to maximize the economic benefit to the community."

The solar project, which will cover about 500 acres of land near Port Allen, will produce enough electricity to power approximately 9,500 homes, or offset nearly 19,000 passenger vehicles' emissions in one year. It will consist of ground-mounted solar panels that track the sun's movement throughout the day to produce up to 50 megawatts of electricity.  It is scheduled to be in commercial operation by March 2020.

The solar plant will generate 350 jobs during construction with an emphasis on hiring local and hiring U.S. veterans.  The project will bring approximately $6.4 million in tax revenue to the surrounding region over the next 30 years. Additionally, Eagle and its affiliates will allocate a percentage of their investment for donation back to local charitable community organizations.

"This plant will add another source of emission-free energy to our generation mix that already includes the two largest sources of clean energy in Louisiana – our Waterford 3 and River Bend nuclear units – as well as 180 megawatts of existing hydro, biomass and waste heat recovery resources," May said.

"Our strategy is to continue improving our environmental footprint through the addition of new sources of generation that meet the needs of our customers for clean, affordable energy," May said.

Entergy Louisiana plans to invest approximately $4.3 billion over the next three years to modernize and upgrade its infrastructure and ensure a reliable supply of clean, affordable power to help Louisiana communities prosper.
About Entergy Louisiana:

Entergy Louisiana, LLC provides electric service to more than 1 million customers and natural gas service to approximately 93,000 customers in the greater Baton Rouge area.  With operations in southern, central and northeastern Louisiana, the company is a subsidiary of Entergy Corporation.

Entergy Corporation is an integrated energy company engaged primarily in electric power production and retail distribution operations. Entergy owns and operates power plants with approximately 30,000 megawatts of electric generating capacity, including nearly 9,000 megawatts of nuclear power. Entergy delivers electricity to 2.9 million utility customers in Arkansas, Louisiana, Mississippi and Texas. Entergy has annual revenues of approximately $11 billion and more than 13,000 employees.
About Eagle Solar Group, L.L.C.:

Eagle Solar Group is a utility scale solar project development company dedicated to providing cost competitive and reliable power generation solutions to its utility and corporate clients. Eagle Solar Group and its affiliates develop, engineer, finance, construct, own and operate its solar projects for full life cycle of the project. Eagle Solar is headquartered in Scottsdale, Arizona and has utility solar projects in development across the United States. For more information visit, www.eaglesolargroup.com.
-30-
Twitter: @EntergyLA
---