News Release > Entergy Mississippi acknowledges challenges in June storm response
For Immediate Release
Entergy Mississippi acknowledges challenges in June storm response
09/12/2023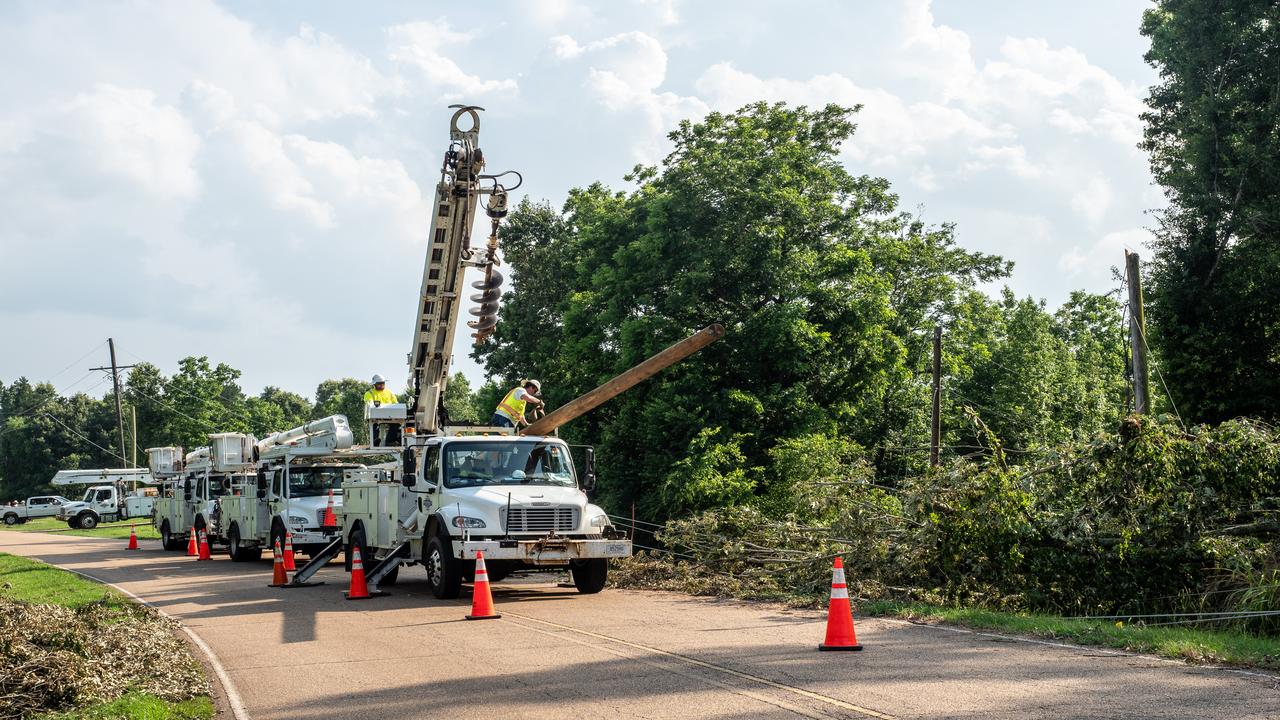 Company files Commission report and welcomes comments
JACKSON, Miss. – Entergy Mississippi has filed its storm response evaluation after multiple tornadoes and severe thunderstorms wrecked its service area in June 2023.
The report – submitted to the Mississippi Public Service Commission – acknowledges that, while the team of restoration workers worked very hard under the extraordinary severe weather challenges, we did not meet our customers' expectations. Some software complications caused delays and inaccuracies in estimated restoration times that are usually conveyed through our normal customer communication channels. The information customers wanted most – their estimated restoration time – wasn't easily available. The report also describes the company's proven storm preparation processes and strategies implemented to safely restore power for customers.
"We know the back-to-back nature of the storms combined with complications in one of our technology systems caused our customers to experience unusual communications. We also know that our investments in infrastructure and operations were crucial factors to getting the lights back on for our customers," said Haley Fisackerly, Entergy Mississippi CEO and president. "The information we've provided to the Commission reinforces why Entergy Mississippi is a utility leader – we learn from every storm. And we will use this experience to improve our restoration process."
As normal practice, Entergy Mississippi will continue to provide requested information to the Commission and welcomes customer comments.
To view the full report, click here.
About Entergy Mississippi
Entergy Mississippi, LLC provides electricity to approximately 461,000 customers in 45 counties. Entergy Mississippi is a subsidiary of Entergy Corporation, a Fortune 500 electric company. Entergy powers life for 3 million customers through our operating companies in Arkansas, Louisiana, Mississippi and Texas. We're investing in the reliability and resilience of the energy system while helping our region transition to cleaner, more efficient energy solutions. With roots in our communities for more than 100 years, Entergy is a nationally recognized leader in sustainability and corporate citizenship. Since 2018, we have delivered more than $100 million in economic benefits each year to local communities through philanthropy, volunteerism and advocacy. Entergy is headquartered in New Orleans, Louisiana, and has approximately 12,000 employees. For the latest news from Entergy, visit the Newsroom.
---