News Release > Entergy names two members to its board of directors
For Immediate Release
Entergy names two members to its board of directors
03/01/2023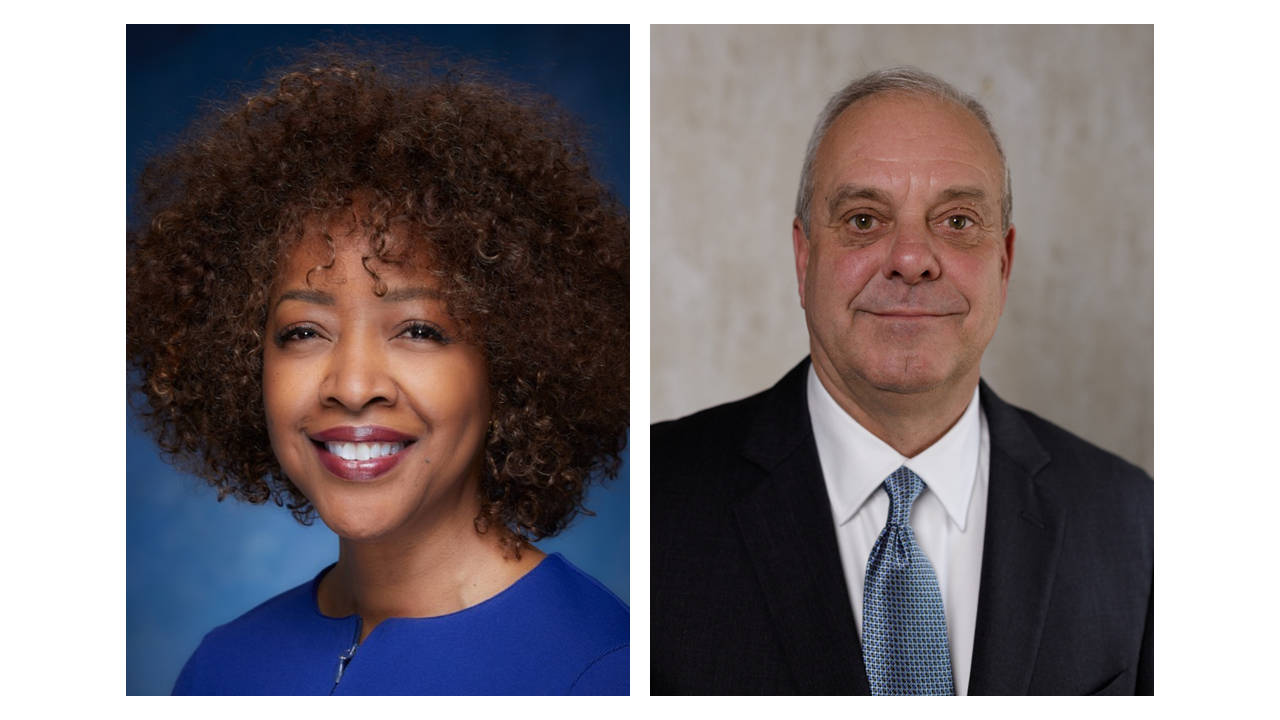 Accounting and external affairs expertise added to board's leadership
NEW ORLEANS – Entergy today announced the election of two new members to its board of directors, Gina Adams and John Black.
Adams has a legal and government affairs career that spans nearly 40 years, currently serving as corporate vice president of government and regulatory affairs for FedEx Corporation.
Black has 40 years of experience in public accounting, recently retiring from accounting firm Deloitte & Touche.
"We welcome Gina and John to our board of directors," said Drew Marsh, Entergy's chairman and chief executive officer. "Gina's external affairs experience and John's accounting background are two of many attributes that will benefit all our stakeholders – our customers, employees, communities and owners. Their addition to our governing board is an important step for Entergy on our journey to become the premier utility."
Adams, a Washington, D.C., resident, has served more than 30 years at FedEx Corporation and eight years with the U.S. Department of Transportation. She is responsible for shaping and promoting the interests of all FedEx Corporation operating companies in the political and policy arenas. She has more than 20 years of lobbying experience, promoting the business interests of FedEx for all commerce, infrastructure and transportation issues at the international, national, state and local levels.
She earned a Master of Law from Georgetown University, a Juris Doctor from Howard University and a bachelor's degree in public affairs from American University.
Based in Atlanta, Black's career in the accounting industry includes partner roles at both Arthur Andersen & Co. and later Deloitte & Touche before retiring in 2021. As lead audit partner for his clients, he was responsible for overseeing audit, accounting, tax, internal controls and compliance, enterprise risk management and advisory services for his clients. He specialized in serving companies in the power and utilities industry, where he gained particular expertise in accounting issues associated with nuclear energy operations, including construction, licensing, maintenance and decommissioning.
Black holds a bachelor's degree in economics from Duke University and is a certified public accountant.
About Entergy
Entergy (NYSE: ETR), a Fortune 500 company headquartered in New Orleans, powers life for 3 million customers through its operating companies across Arkansas, Louisiana, Mississippi and Texas. Entergy is creating a cleaner, more resilient energy future for everyone with our diverse power generation portfolio, including increasingly carbon-free energy sources. With roots in the Gulf South region for more than a century, Entergy is a recognized leader in corporate citizenship, delivering more than $100 million in economic benefits to local communities through philanthropy and advocacy efforts annually over the last several years. Our approximately 12,500 employees are dedicated to powering life today and for future generations. Learn more at entergy.com and follow @Entergy on social media. #WePowerLife
---