News Release > Entergy New Orleans to pilot vehicle-to-grid chargers in New Orleans East
For Immediate Release
Entergy New Orleans to pilot vehicle-to-grid chargers in New Orleans East
09/21/2023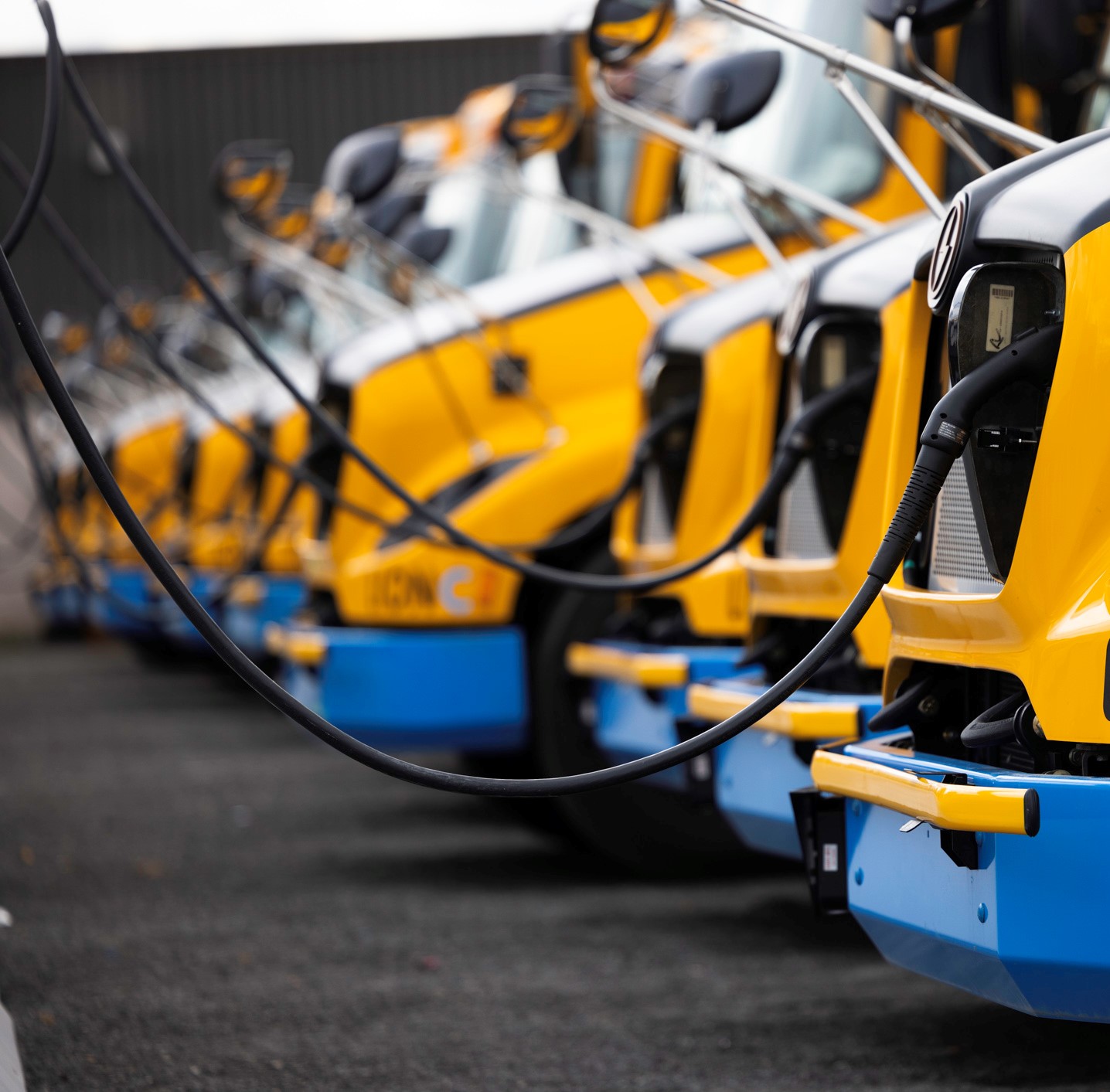 NEW ORLEANS - Entergy New Orleans is piloting the first vehicle-to-grid (V2G) project inside of Entergy's service territory, in partnership with First Student, the largest school transportation company in North America. 
Entergy New Orleans will provide new electric service to support the installation of five electric vehicle chargers with V2G capabilities, and First Student will provide five electric buses. While plugged in, the new buses will have the ability to transfer energy back into the grid when called upon through Energy Smart's Commercial Demand Response Program. 
"This partnership with First Student is another step toward helping modernize our customers' fleets and reducing emissions in New Orleans," said Deanna Rodriguez, Entergy New Orleans president and CEO. "Additionally, the implementation of groundbreaking technology like V2G chargers for the New Orleans grid shows that our company and community are moving quickly towards a cleaner energy future." 
The five new electric buses will be federally funded through a $1.9 million EPA Clean School Bus Rebate grant won by Crescent City Schools in 2022. Since the grant was awarded, Entergy New Orleans worked with First Student to identify Harriet Tubman Charter School as an ideal site to support the project and a potential future expansion.  
"First Student is committed to creating a more sustainable future by electrifying our nation's school bus fleet, and collaborating with Entergy New Orleans is a significant milestone in reaching that goal," said Kevin Matthews, Head of Electrification at First Student. "Our partnership signifies a shared commitment to cleaner energy solutions. The introduction of V2G chargers to the New Orleans grid not only represents progress but also demonstrates our dedication to pioneering technology that will shape an efficient energy landscape for the community."
The electric buses are projected to go into service in early 2024. Entergy New Orleans is the first Entergy operating company to pilot this groundbreaking technology. The bi-directional capabilities of V2G chargers have the potential to make a significant contribution to the long-term, sustainable, clean energy transition by adding capacity to strategically deliver relief to the electric grid during periods of high demand. 
The V2G charging project expands upon other Entergy New Orleans electrification efforts, such as the public EV charging program, which launched in 2022. In partnership with the City of New Orleans, the utility has installed EV chargers at 25 locations, which are free to use. Entergy New Orleans has also recently launched a residential-focused Level 2 EV charging program, through Energy Smart, which provides a financial incentive to shift EV charging to off-peak hours to help manage grid impacts related to the growing number of EVs.
For more information on Entergy New Orleans' EV programs and commitment to sustainability, visit https://www.entergy-neworleans.com/cleanenergyfuture/. 
About Entergy New Orleans 
Entergy New Orleans, LLC provides electricity to more than 209,000 customers and natural gas to more than 110,000 customers in Orleans Parish, Louisiana. Entergy New Orleans is a subsidiary of Entergy Corporation, an integrated energy company engaged in electric power production, transmission and retail distribution operations. Entergy delivers electricity to 3 million utility customers in Arkansas, Louisiana, Mississippi and Texas. Entergy owns and operates one of the cleanest large-scale U.S. power generating fleets with approximately 30,000 megawatts of electric generating capacity, including 7,000 megawatts of nuclear power. Headquartered in New Orleans, Louisiana, Entergy has annual revenues of $10 billion and approximately 12,000 employees. 
About First Student 
As a leading school transportation solutions provider in North America, First Student strives to provide the best start and finish to every school day. With a team of highly trained drivers and the industry's strongest safety record, First Student delivers reliable, quality services, including full-service transportation and management, special-needs transportation, fleet electrification, route optimization, and scheduling, maintenance, and charter services with a fleet of more than 46,000 buses.
---