News Release > Entergy New Orleans submits storm reserve replenishment filing
For Immediate Release
Entergy New Orleans submits storm reserve replenishment filing
03/02/2022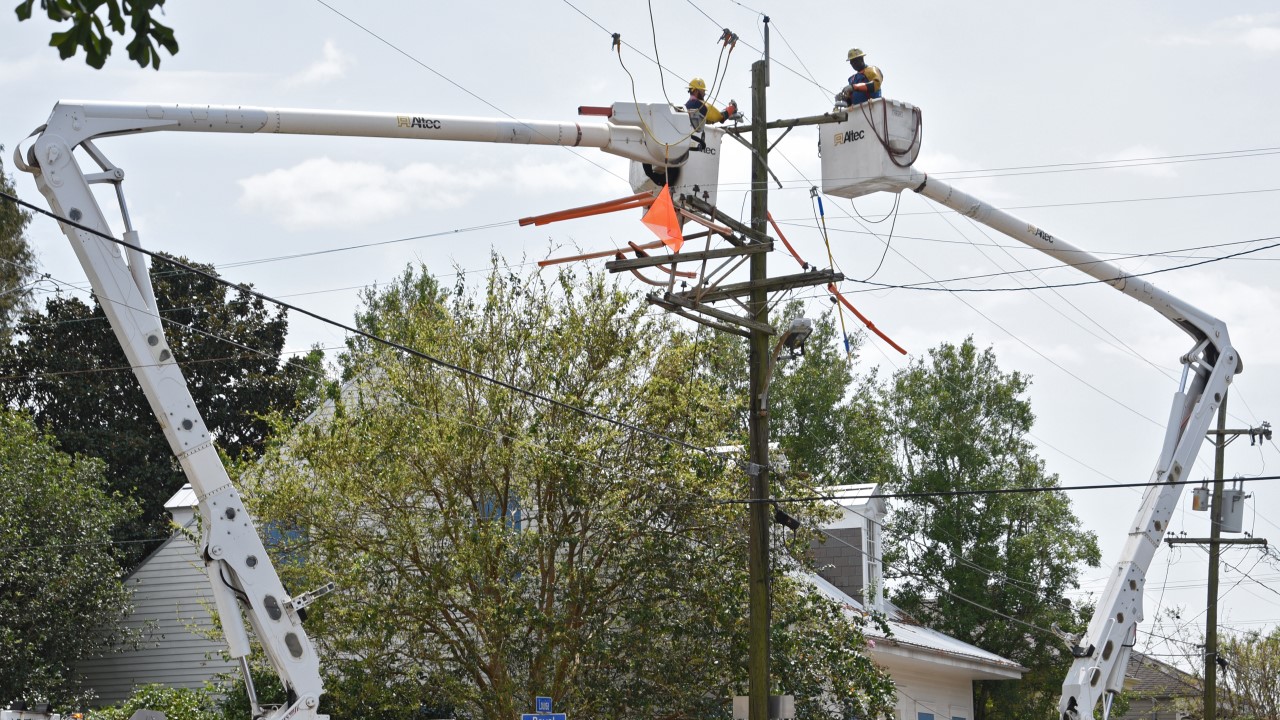 Filing is estimated to save customers approximately $50,000,000
NEW ORLEANS – Entergy New Orleans seeks The New Orleans City Council's approval to issue $150,000,000 in securitized bonds to replenish the Company's storm reserve, which was fully depleted following Hurricane Ida restoration efforts.  
"Storm reserves allow Entergy New Orleans to access an important source of funding during a severe storm," said Deanna Rodriguez, Entergy New Orleans president and CEO. "Increasing, replenishing, and funding the company's storm reserve ensures that Entergy New Orleans is prepared to meet its customers' needs should another storm occur."
To replenish the storm reserve in a manner that minimizes impacts on customer bills, Entergy New Orleans will borrow money by issuing bonds as part of a securitization process. Securitization allows utilities to fund customer investment at lower interest rates resulting in lower costs for customers.  These bonds have a significantly lower interest rate compared to if the company borrowed money through a traditional financing process.  As a result, customers can expect to see a savings of approximately $50,000,000 by paying lower interest cost and not having to pay other costs associated with traditional financing. 
If the New Orleans City Council approves the securitization filing request, the billing line-item charge will begin the next billing cycle and last for approximately 15 years. A typical electric residential customer using 1,000 kWh of electricity can expect to see an estimated increase of $3.94 per month. After the first 10 months, the estimated bill impact will decrease to a range of $2.75 to $3.00 for a typical residential customer using 1,000 kWh. This is approximately 24% lower when compared to not using the securitization process.
Before the upcoming hurricane season, Entergy New Orleans must be prepared for possible extreme weather events, and a storm reserve provides an additional tool to aid in effective storm restorations.
Entergy New Orleans, LLC is an electric and gas utility that serves Louisiana's Orleans Parish. The company provides electricity to more than 209,000 customers and natural gas to more than 110,000 customers.
Entergy Corporation (NYSE: ETR) is an integrated energy company engaged in electric power production, transmission, and retail distribution operations. Entergy delivers electricity to 3 million utility customers in Arkansas, Louisiana, Mississippi, and Texas. Entergy owns and operates one of the cleanest large-scale U.S. power generating fleets with approximately 30,000 megawatts of electric generating capacity, including 7,000 megawatts of nuclear power. Headquartered in New Orleans, Louisiana, Entergy has annual revenues of $10 billion and approximately 12,500 employees.
---