News Release > Entergy to provide free legal assistance to Rolling Fork tornado survivors
For Immediate Release
Entergy to provide free legal assistance to Rolling Fork tornado survivors
09/08/2023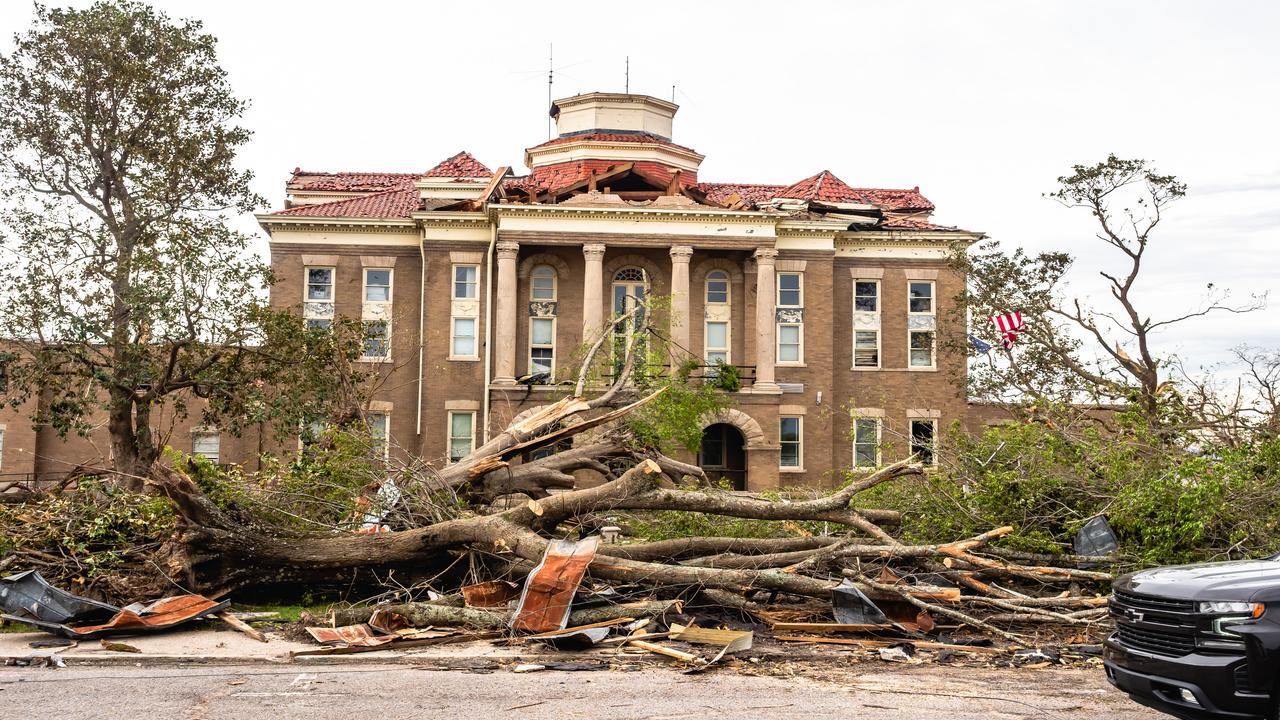 Employee volunteers will help submit FEMA appeals
JACKSON, Miss. – Survivors of the tornadoes that devastated the Mississippi Delta in March can receive free legal help from Entergy employees. Trained employee volunteers are available to help homeowners and renters in Carroll, Humphreys, Monroe and Sharkey counties file Federal Emergency Management Agency appeals.
Entergy has partnered with SBP, a national disaster recovery organization, to train more than 150 employees on the FEMA appeal process. Employee volunteers from across Entergy's four-state service area will guide families who have applied for FEMA assistance and have been denied or received less than what they need to recover.
SBP's FEMA Appeals Program helps disaster survivors access more funding to fulfill their immediate and long-term recovery needs, and Entergy is supporting the efforts through a grant and hands-on service. The assistance is provided through one-on-one phone or video consultations.
Survivors are eligible to file an appeal if they:
Applied for FEMA assistance and received an initial award or response letter.
Were denied an SBA loan, are still awaiting a response from SBA, or were not requested by FEMA to apply for a loan.
Did not have homeowners/flood insurance, or the coverage was less than $36,000.
Owned and occupied their home at the time of the disaster. Renters can qualify for appeals.
"We know that seeking assistance from governmental agencies after a disaster can sometimes be a frustrating and confusing process. This effort is just one way we're showing our extended commitment to our customers after the storm," said Haley Fisackerly, Entergy Mississippi president and CEO. "We're humbled by Rolling Fork's resilience, and grateful to our employee volunteers and SBP for helping the community receive this vital assistance."
Customers can sign up to receive assistance by calling 800-276-9511. For more information, visit sbpusa.org/our-mission/advocate/fema-appeals-program.
About SBP USA
SBP is a national social impact organization dedicated to shrinking the time between disaster and recovery by reducing risk, increasing preparedness and resilience, and improving disaster recovery systems, policies, and programs to better serve the needs of all Americans. Since its founding in 2006 in St. Bernard Parish, Louisiana in the wake of Hurricane Katrina, SBP has rebuilt homes for more than 4,000 families, with the help of 150,000 volunteers in 16 communities across the U.S. and the Bahamas.
About Entergy Mississippi
Entergy Mississippi, LLC provides electricity to approximately 461,000 customers in 45 counties. Entergy Mississippi is a subsidiary of Entergy Corporation, a Fortune 500 electric company. Entergy powers life for 3 million customers through our operating companies in Arkansas, Louisiana, Mississippi and Texas. We're investing in the reliability and resilience of the energy system while helping our region transition to cleaner, more efficient energy solutions. With roots in our communities for more than 100 years, Entergy is a nationally recognized leader in sustainability and corporate citizenship. Since 2018, we have delivered more than $100 million in economic benefits each year to local communities through philanthropy, volunteerism and advocacy. Entergy is headquartered in New Orleans, Louisiana, and has approximately 12,000 employees. For the latest news from Entergy, visit the Newsroom.
---