News Center > Entergy's Palisades Power Plant Returns to Service after Final Refueling and Maintenance Outage
For Immediate Release
Entergy's Palisades Power Plant Returns to Service after Final Refueling and Maintenance Outage
10/21/2020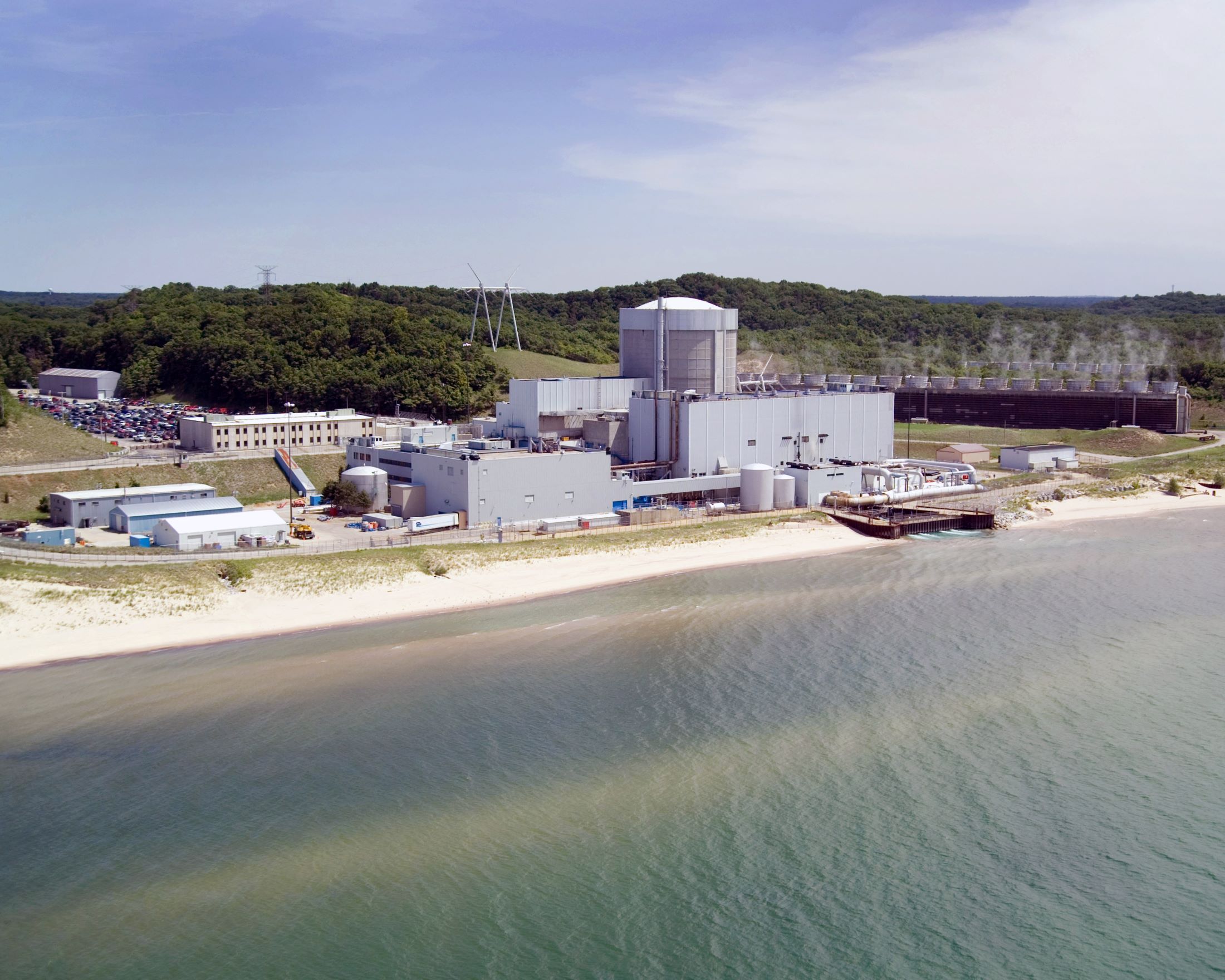 Entergy Invests Tens of Millions of Dollars into Plant's Safe, Secure, Reliable Operation 
COVERT, MICH. - Entergy's Palisades Power Plant returned to service today, following the successful completion of its final refueling and maintenance outage, sending electricity to the grid after a scheduled shutdown that began August 30. In 2017, Entergy announced that Palisades would close in the spring of 2022.
"Our dedicated employees and supplemental workers have worked diligently during the past several weeks to complete hundreds of tasks, inspections, and upgrades to prepare Palisades for safe and reliable operations as we enter our final cycle of electrical generation," said Darrell Corbin, Site Vice President and Entergy's top official at Palisades. "Entergy's focus remains on operating Palisades safely and reliably and we will continue to make the necessary investments into the plant."
Entergy invested more than $86.5 million during the outage to ensure safety, security, and reliability at the facility through plant closure. The plant's 600 full-time nuclear professionals worked with approximately 800 skilled supplemental workers to replace fuel in the reactor, as well as inspect and upgrade hundreds of pipes, pumps, electrical components, and other equipment.
Entergy remains committed to the safe, secure, and reliable operation of Palisades until the plant's permanent shutdown in the spring of 2022. Entergy continues to move forward with its plans for a post-shutdown sale of Palisades to a subsidiary of the U.S.-based company Holtec International for purposes of accelerated decommissioning. The planned transaction is subject to conditions of closing, including approval from the Nuclear Regulatory Commission.
Entergy takes the health, safety and security of its employees, customers, communities, business partners, and facilities seriously. For this reason, Palisades took preventative measures necessary to keep employees, visiting outage contractors, and our community safe amidst the COVID-19 pandemic. In addition to a robust and successful on-site COVID mitigation plan, the company's efforts included paying for supplemental workers to stay in individual local hotel rooms, as well as purchasing daily meals to be delivered from area restaurants, all in order to further promote off-site social distancing. This mitigation effort alone amounted to Entergy spending more than $4.3 million in the local community, providing an added economic boost to the region. Meals that workers did not consume were donated to a local food bank.
About Palisades and Entergy
Palisades Power Plant, in Covert, Mich., generates 800 megawatts of reliable and virtually carbon-free electricity – enough to safely and securely power 800,000 homes in Southwest Michigan. Palisades is recognized as a top performer within the nuclear industry and ranks in the U.S. Nuclear Regulatory Commission's highest safety category.
Entergy Corporation is an integrated energy company engaged primarily in electric power production and retail distribution operations. Entergy owns and operates power plants with approximately 30,000 megawatts of electric generating capacity, including 8,000 megawatts of nuclear power. Entergy delivers electricity to 2.9 million utility customers in Arkansas, Louisiana, Mississippi and Texas. Entergy has annual revenues of $11 billion and approximately 13,600 employees.
Palisades Power Plant's online address is www.palisadespower.com
Entergy's online address is www.entergy.com
Twitter: @PalisadesEnergy
Facebook: facebook/EntergyPalisades
---