News Release > Entergy Texas is ready for hurricane season
For Immediate Release
Entergy Texas is ready for hurricane season
06/01/2022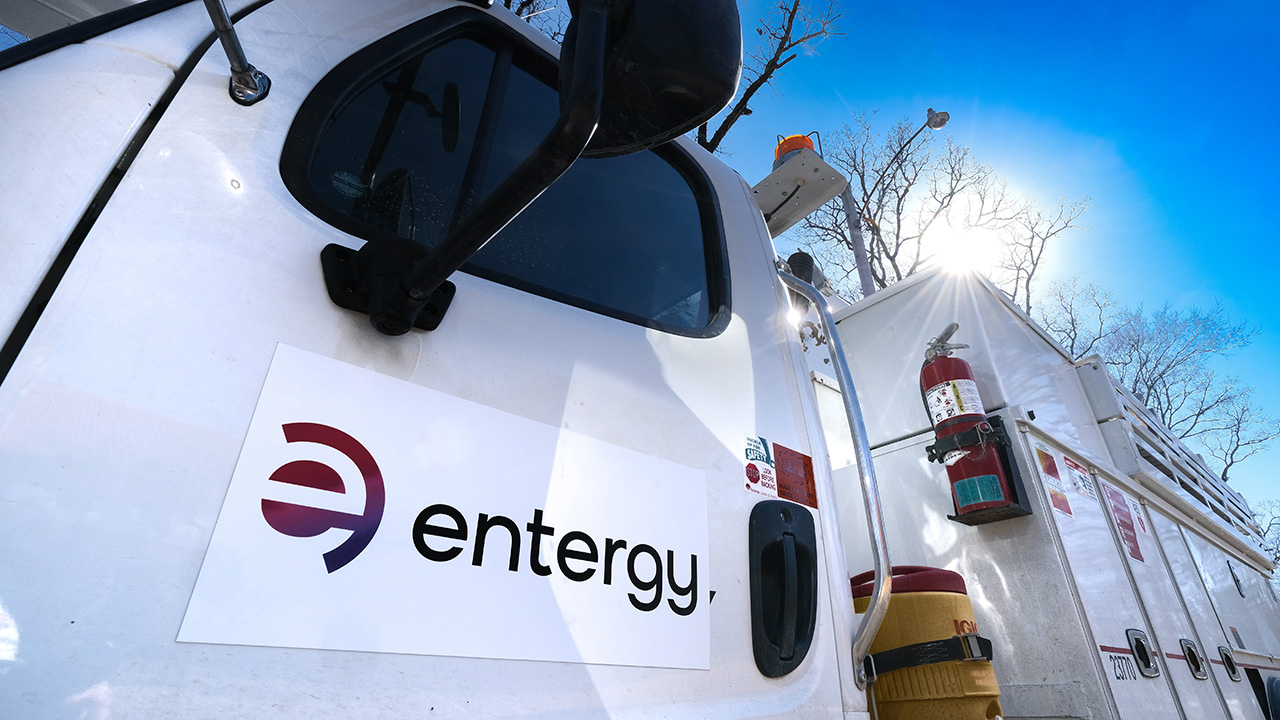 The company offers preparation and safety tips to help customers be storm ready
BEAUMONT, Texas – Entergy Texas is ready for another hurricane season, and customers should be ready, too.
Entergy Texas prepares for the worst of what Mother Nature might bring, because our customers live in areas prone to severe weather. The weather impacting the Gulf Coast is increasing in strength and occurring with greater frequency. And scientists predict this hurricane season will be just as active, with at least 19 named storms and nine hurricanes.
Entergy Texas performs storm preparations year-round – from inspections and vegetation management to training and industry collaboration. Since trees and other vegetation are a leading cause of power outages, the company conducts "ground to sky" vegetation trimming, which removes tree limbs that would normally have been above the power line and out. And Entergy Texas uses satellite imagery and computer modeling to help predict when trimming may be needed.
Enhancing the grid is also an ongoing effort that's well-planned. The company knows investments in hardened infrastructure perform well.
"Storms are impacting our region with greater frequency and intensity, making it even more important to prepare well ahead of a tropical system threatening our area," said Melanie Taylor, vice president for reliability Entergy Texas. "We're committed to restoring power safely and as quickly as possible following severe weather and urge customers to prepare and have a plan in place."
Entergy Texas stands storm ready. The company has a proven plan of continuous preparation, planning and training. As severe weather threatens, the company monitors, mobilizes and acts.
Stay prepared
Staying storm ready is a full-time job, 24/7, 365 days a year. When there's a severe weather threat, Entergy Texas uses forecasts and computer models based on experience with past storms to predict an estimated number and duration of outages that could occur. Based on those estimates, the company will call on restoration workers from around the country as needed to safely get the power back on as quickly as possible.
Assessing damage, deploying personnel to the right place with the right materials and restoring power are all processes Entergy Texas continually plans for and improves. Entergy employees across the company complete annual storm-response exercises to ensure procedures are reviewed and updated prior to the beginning of hurricane season.
"Safety is one of our core values, and we encourage you to make it your top priority, too," said Taylor. "Take the time now to get your personal storm plans in place and make a kit with the basic supplies needed in an emergency. You can learn how to make an emergency kit and get important severe weather safety tips on the Entergy Storm Center."
Another preparation step Entergy takes is supporting the American Red Cross Disaster Responder Program. Entergy shareholders provide an annual $250,000 commitment to support the program, which helps our communities better prepare for and recover from potential disasters. The contribution will help streamline the response process in times of disaster, allowing funds to arrive more quickly to help those affected across the company's four-state service area.
Stay informed
Staying informed before, during and after a tropical system strikes is just as important as making personal storm plans. Here's how customers can stay up to date on Entergy Texas' preparations and restoration efforts:
About Entergy Texas
Entergy Texas, Inc. provides electricity to more than 486,000 customers in 27 counties. Entergy Texas is a subsidiary of Entergy Corporation, an integrated energy company engaged in electric power production, transmission and retail distribution operations. Entergy delivers electricity to 3 million utility customers in Arkansas, Louisiana, Mississippi and Texas. Entergy owns and operates one of the cleanest large-scale U.S. power generating fleets with approximately 30,000 megawatts of electric generating capacity, including 7,000 megawatts of nuclear power. Headquartered in New Orleans, Louisiana, Entergy has annual revenues of $10 billion and approximately 12,500 employees.
---