News Release > Entergy Texas starts construction on Bolivar Peninsula Reliability Project
For Immediate Release
Entergy Texas starts construction on Bolivar Peninsula Reliability Project
06/30/2023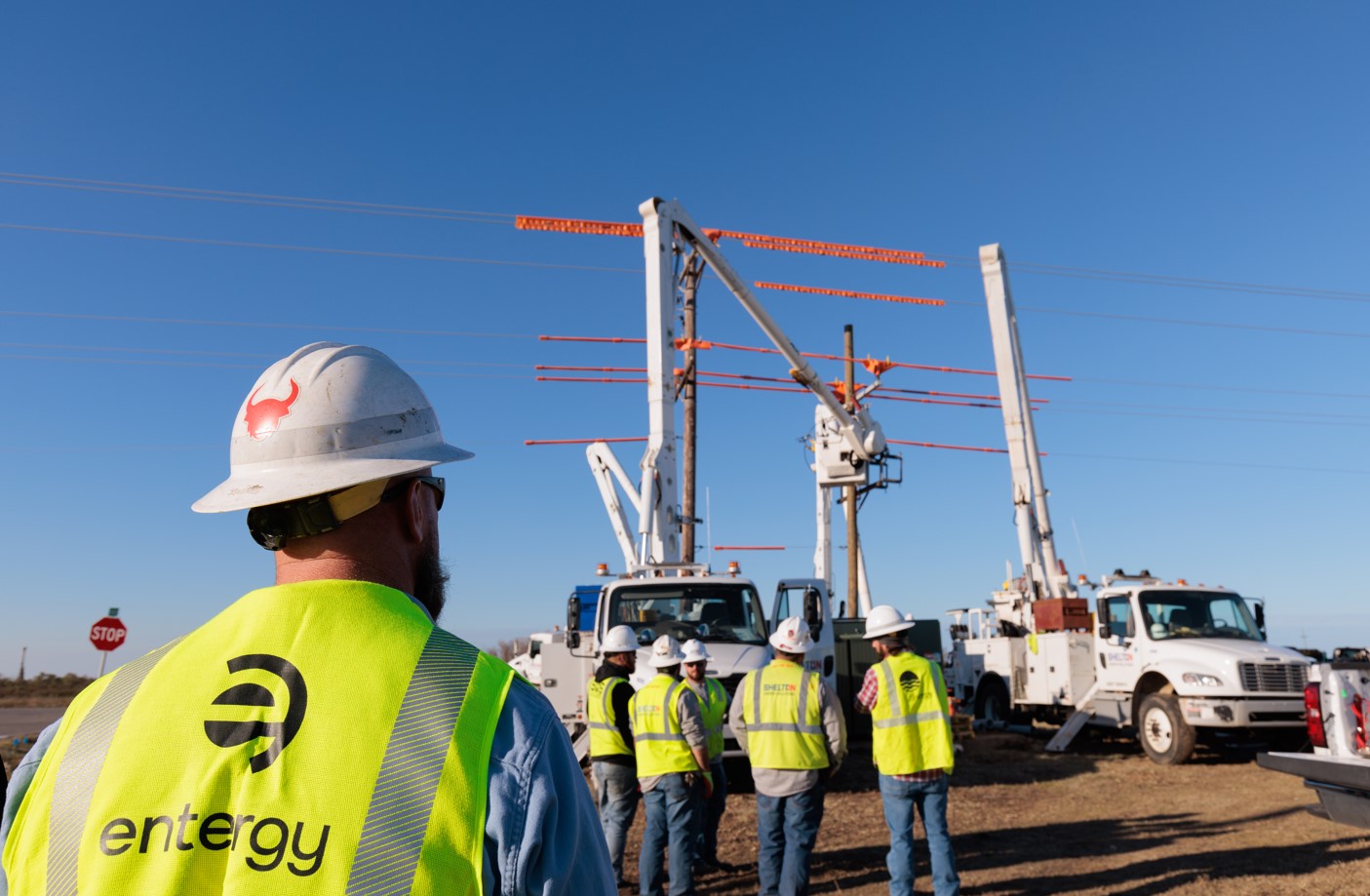 BOLIVAR PENINSULA, Texas - Entergy Texas continues to invest in opportunities to build a more resilient and sustainable energy future for Southeast Texas communities. To meet the growing electric demand on the Bolivar Peninsula and improve service, Entergy Texas developed a $110 million reliability project that is a combination of new construction and equipment upgrades. Construction for the Bolivar Peninsula Reliability Project started on Monday, June 27, and is expected to be completed by December 2024.
"Our service area continues to grow, and we are working to meet the growing energy demand to reliably serve our customers," said James Nicholson, project manager at Entergy Texas. "The Bolivar Peninsula Reliability Project will double the load serving capacity to help strengthen the grid and provide resiliency for an area prone to storms."
Existing substations in areas known as High Island, Bluewater, and Sandy Shores will receive upgrades, and two new substations known as Palms and Port Bolivar will be constructed to support load growth on the peninsula. Approximately six miles of new underground conductor and 19 miles of new overhead conductor will be connected to the two existing substations, Bluewater and Sandy Shores, and the two new substations, Palms and Port Bolivar. Additional feeds and multiple self-healing networks, which identify and repair outages and performance issues before they happen, will also help support the area's reliability and expected load growth for the future. 
Extreme temperatures are expected to impact the Southeast Texas region for the July 4th holiday weekend, including the Bolivar Peninsula. Entergy Texas crews are monitoring grid conditions and are on standby to address any issues.
"We understand the importance of keeping our customers informed, especially when it relates to this significant project, so we encourage customers to log in to myEntergy to ensure their contact information is up to date," said Jim Malain, customer service manager at Entergy Texas. "We appreciate the understanding and patience of our customers as we work to bring these improvements to the Bolivar Peninsula."
For more information on the Bolivar Peninsula Reliability Project, visit www.entergy-texas.com/bolivar. 
About Entergy Texas 
Entergy Texas, Inc. provides electricity to approximately 499,000 customers in 27 counties. Entergy Texas is a subsidiary of Entergy Corporation, a Fortune 500 electric company. Entergy powers life for 3 million customers through our operating companies in Arkansas, Louisiana, Mississippi and Texas. We're investing in the reliability and resilience of the energy system while helping our region transition to cleaner, more efficient energy solutions. With roots in our communities for more than 100 years, Entergy is a nationally recognized leader in sustainability and corporate citizenship. Since 2018, we have delivered more than $100 million in economic benefits each year to local communities through philanthropy, volunteerism and advocacy. Entergy is headquartered in New Orleans, Louisiana, and has approximately 12,000 employees. For the latest news from Entergy, visit the Newsroom.
---