News Release > Indian Point Unit 3 Begins Final Refueling and Maintenance Outage
For Immediate Release
Indian Point Unit 3 Begins Final Refueling and Maintenance Outage
03/11/2019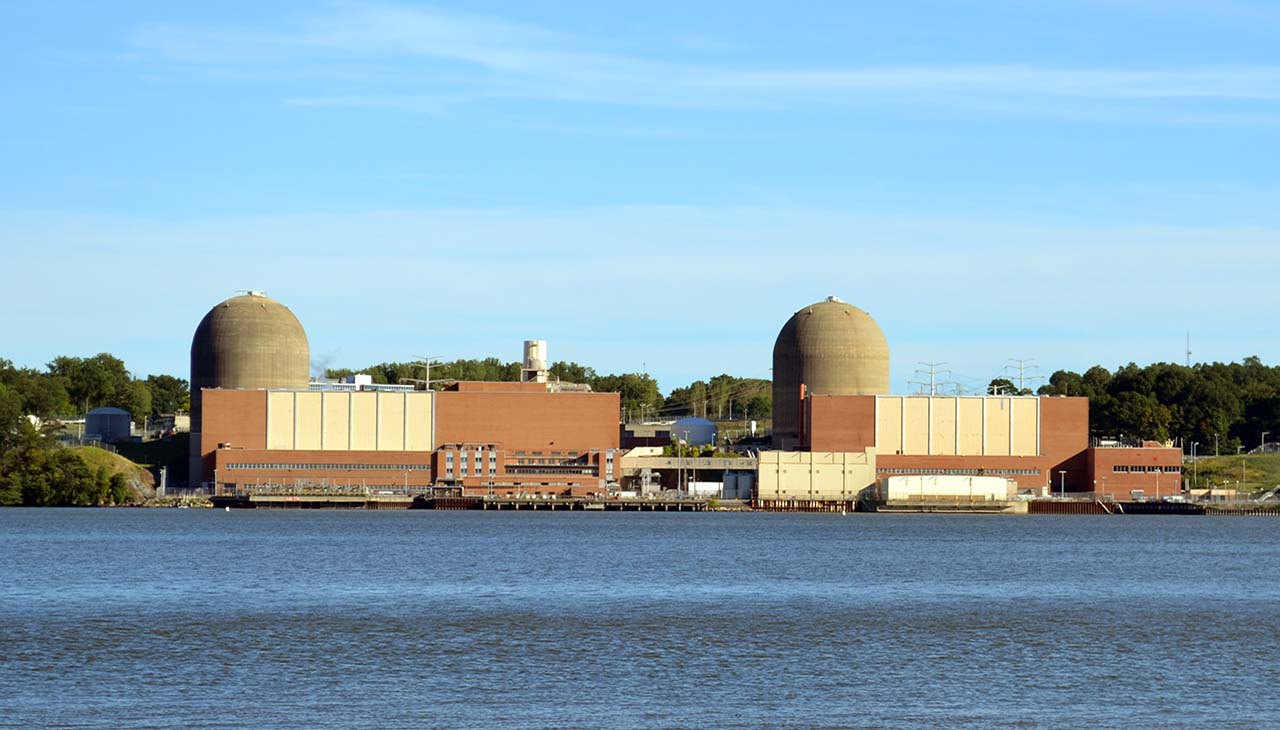 BUCHANAN, N.Y. – Entergy's Indian Point Unit 3 nuclear power plant began its 20th and final refueling and maintenance outage when control room operators removed the reactor from service early Monday morning.
Entergy is investing over $70 million in the plant during the refueling outage, which demonstrates the company's ongoing commitment to Indian Point through permanent shutdown. The company announced in January 2017 the permanent shutdown of Unit 2 by April 30, 2020 and Unit 3 by April 30, 2021.
"The investments we are making at Unit 3 over the next several weeks demonstrate Entergy's continued commitment to the highest standards of safety and reliability," said Tony Vitale, site vice president and Entergy's top official at Indian Point.  "Our dedicated employees, whether they have worked at the site for four years or 40 years, are focused on making the last refueling our best ever. The nearly 60-year history of safe and reliable operations at the site is our legacy."
About 900 skilled tradesmen and women contract workers will supplement nearly 1,000 Entergy employees during Unit 3's outage to complete the refueling and other maintenance projects, which include:
reactor head inspections
comprehensive baffle bolt inspections (on a removable liner inside the reactor)
reactor coolant pump seal replacements
laser scans of the reactor head seal seating surfaces
multiple pump and motor replacements
emergency diesel generator preventive maintenance
Entergy has invested more than $1.3 billion in safety and reliability enhancements at Indian Point over the past two decades to ensure the generation of hundreds of millions of megawatt hours of nearly carbon-free power. Through philanthropic support, volunteerism, and environmental stewardship, Entergy has donated tens of millions of dollars to local community organizations throughout the region.
About Indian Point and Entergy
Indian Point Energy Center, in Buchanan, N.Y., is home to two operating nuclear power plants, Unit 2 and Unit 3, which generate approximately 2000 megawatts of electricity for homes, business and public facilities in New York City and Westchester County. Entergy purchased Unit 3 from the New York Power Authority in 2000 and Unit 2 in 2001 from Consolidated Edison.
Entergy Corporation is an integrated energy company engaged primarily in electric power production and retail distribution operations. Entergy owns and operates power plants with approximately 30,000 megawatts of electric generating capacity, including nearly 9,000 megawatts of nuclear power. Entergy delivers electricity to 2.9 million utility customers in Arkansas, Louisiana, Mississippi and Texas. Entergy has annual revenues of approximately $11 billion and more than 13,000 employees.
Indian Point Energy Center's online address is www.safesecurevital.com.
Entergy's online address is www.entergy.com.
---