News Center > Indian Point Unit 2 Returns to Service after $120 Million Refueling, Comprehensive Bolt Replacement, Hundreds of Inspections, Upgrades and Maintenance to Continue Providing Clean Power Safely and Reliably
For Immediate Release
Indian Point Unit 2 Returns to Service after $120 Million Refueling, Comprehensive Bolt Replacement, Hundreds of Inspections, Upgrades and Maintenance to Continue Providing Clean Power Safely and Reliably
06/17/2016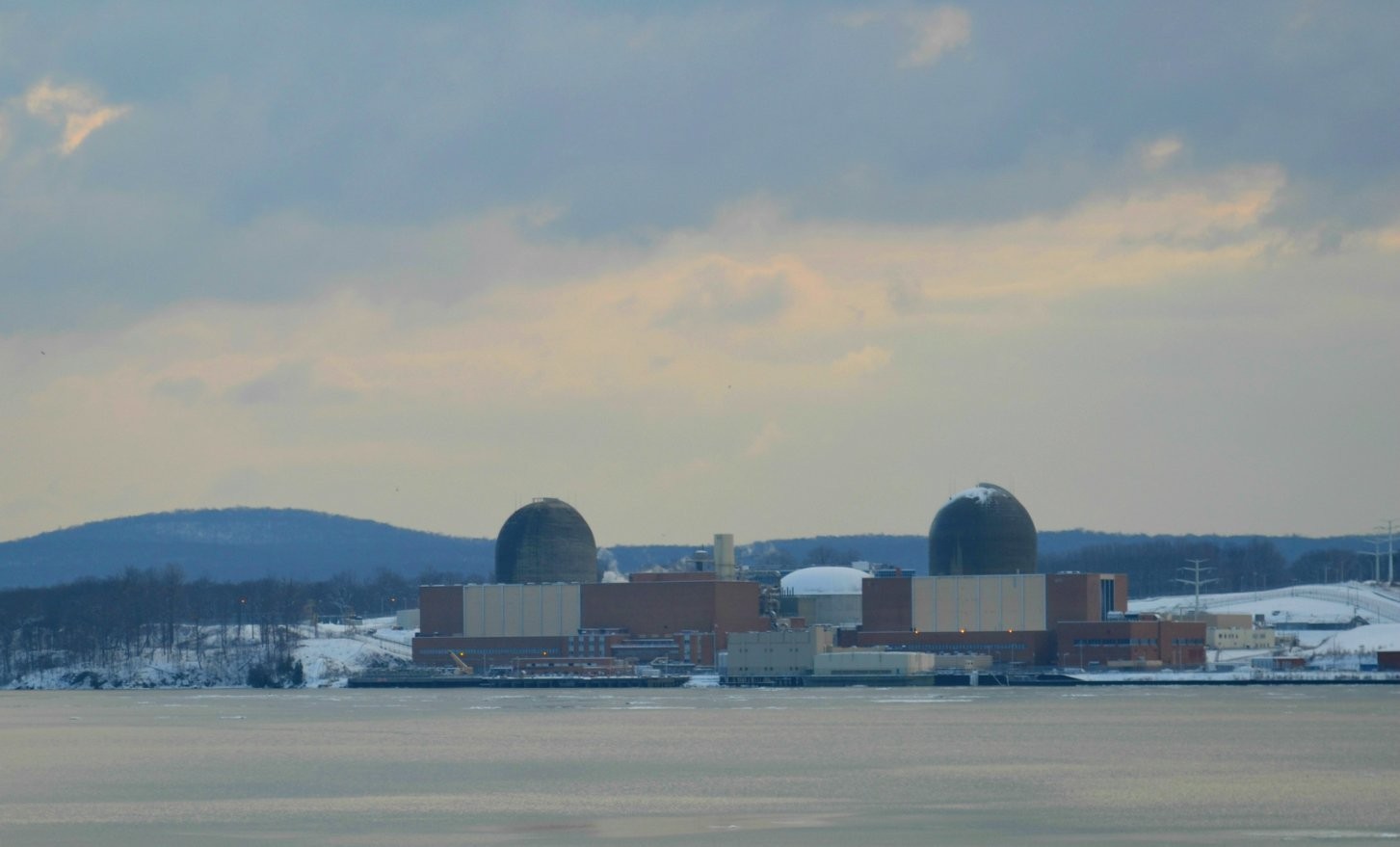 BUCHANAN, NY – Entergy's Indian Point Unit 2 nuclear power plant has returned to service following its successful scheduled $120 million refueling outage and comprehensive inspection and upgrade of plant equipment and systems. Control room operators returned Unit 2 to operation Thursday night, sending electricity to the grid after a planned shutdown that began March 7.
"We will make the significant investments required to meet our commitment to ensuring safe and reliable generation of clean electricity," said Larry Coyle, site vice president and Entergy's top official at Indian Point.
Among the items included in previously scheduled inspections were bolts on a removable liner inside the reactor. Engineers replaced 278 bolts. Inspections confirmed that the plates secured by these bolts were not damaged and remained structurally sound and capable of performing their safety function while Unit 2 was in operation.
"Nearly 2,000 professionals, including 1,000 specialist contractors, performed hundreds of activities that can only occur while the unit was shut down," said Coyle. "More than 900,000 person-hours of work were performed over the last three months to prepare Indian Point for continuous, safe operation well into the future."
Both the inspection and replacement of bolts were successful, and the U.S. Nuclear Regulatory Commission has noted there are no safety concerns. Entergy will conduct a separate bolt inspection program at Unit 3 early next year.
During the outage at Unit 2, Entergy completed an additional significant equipment enhancement to provide another layer of safety redundancy to the plant's many cooling systems.
"The levels of back-up safety protections now installed at Indian Point are unprecedented and, while unlikely ever to be needed, they make the facility safer than ever," added Coyle.
Unit 2 set a plant-specific record at 627 continuous days of operation since returning to service from its prior refueling and maintenance outage in March 2014. Unit 2 was online generating electricity more than 99 percent of the time during that period.
Indian Point's other operating unit, Unit 3, has been online providing electricity continuously for the past 184 days.
Video showing some of the work performed during the outage can be viewed on Indian Point's YouTube page at https://youtu.be/k_Ohd8eWIbA.
About Indian Point and Entergy
Indian Point Energy Center, in Buchanan, N.Y., is home to two operating nuclear power plants, unit 2 and unit 3, which generate approximately 2000 megawatts of electricity for homes, business and public facilities in New York City and Westchester County.
Entergy Corporation is an integrated energy company engaged primarily in electric power production and retail distribution operations. Entergy owns and operates power plants with approximately 30,000 megawatts of electric generating capacity, including nearly 10,000 megawatts of nuclear power. Entergy delivers electricity to 2.8 million utility customers in Arkansas, Louisiana, Mississippi and Texas. Entergy has annual revenues of approximately $11.5 billion and more than 13,000 employees.
-30-
Indian Point Energy Center's online address is www.safesecurevital.com.
Entergy's online address is www.entergy.com.
Twitter: @Indian_Point 
Facebook: Facebook.com/IndianPointEnergy
---