News Center > Ten-Hut! Utility Poles Inspected as Part of Reliability Work
For Immediate Release
Ten-Hut! Utility Poles Inspected as Part of Reliability Work
03/16/2015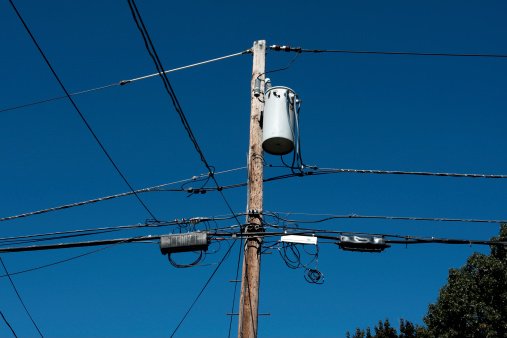 From low-tech to high-tech, Entergy Texas does what it takes' to ensure and improve service reliability
The Woodlands, Texas -- Since early this year, contractors have been in cities and rural communities throughout Southeast Texas conducting reliability inspections of more than 30,000 utility poles spread throughout the Entergy Texas, Inc. service area. The initiative is only one of many such projects the utility will tackle this year in an effort to maintain and improve the reliability of the company's electrical service.
"In maintaining and improving the integrity of our electrical infrastructure, we have dozens of tools we use, including everything from high-tech infrared sensors to visual inspections of poles," said Vernon Pierce, Entergy Texas vice president of customer service. "Our customers count on us to deliver safe, reliable and affordable electricity to their homes, schools and businesses, so we invest in tools and technology to reduce outages."
Osmose Utilities Services, Inc., a specialist in its field, was selected to perform the routine preventative maintenance work. Each year, a portion of the company's half-million poles are selected to undergo a rigorous scrutiny to ensure their condition.
The poles are visually inspected for defects, then sounded to find any internal voids or hollow cavities. This means the inspectors need access to every pole, whether on a main easily-accessible roadway or in a narrow alley behind a home or business.
Some poles may be treated with a preservative at the base of the pole to prevent deterioration. Others identified as needing maintenance will be reported to Entergy Texas for corrective action.
Entergy Texas, Inc. delivers electricity to more than 426,000 customers in 27 counties. It is a subsidiary of Entergy Corporation. Entergy is an integrated energy company engaged primarily in electric power production and retail distribution operations. Entergy owns and operates power plants with approximately 30,000 megawatts of electric generating capacity, including more than 10,000 megawatts of nuclear power making it one of the nation's leading nuclear generators. Entergy delivers electricity to 2.8 million utility customers in Arkansas, Louisiana, Mississippi and Texas.
-30-
entergytexas.com
Twitter: @EntergyTX
Facebook: Facebook.com/EntergyTX
---