Insights > Arkansas native honored as Entergy Lineman of the Game
Arkansas native honored as Entergy Lineman of the Game
01/05/2023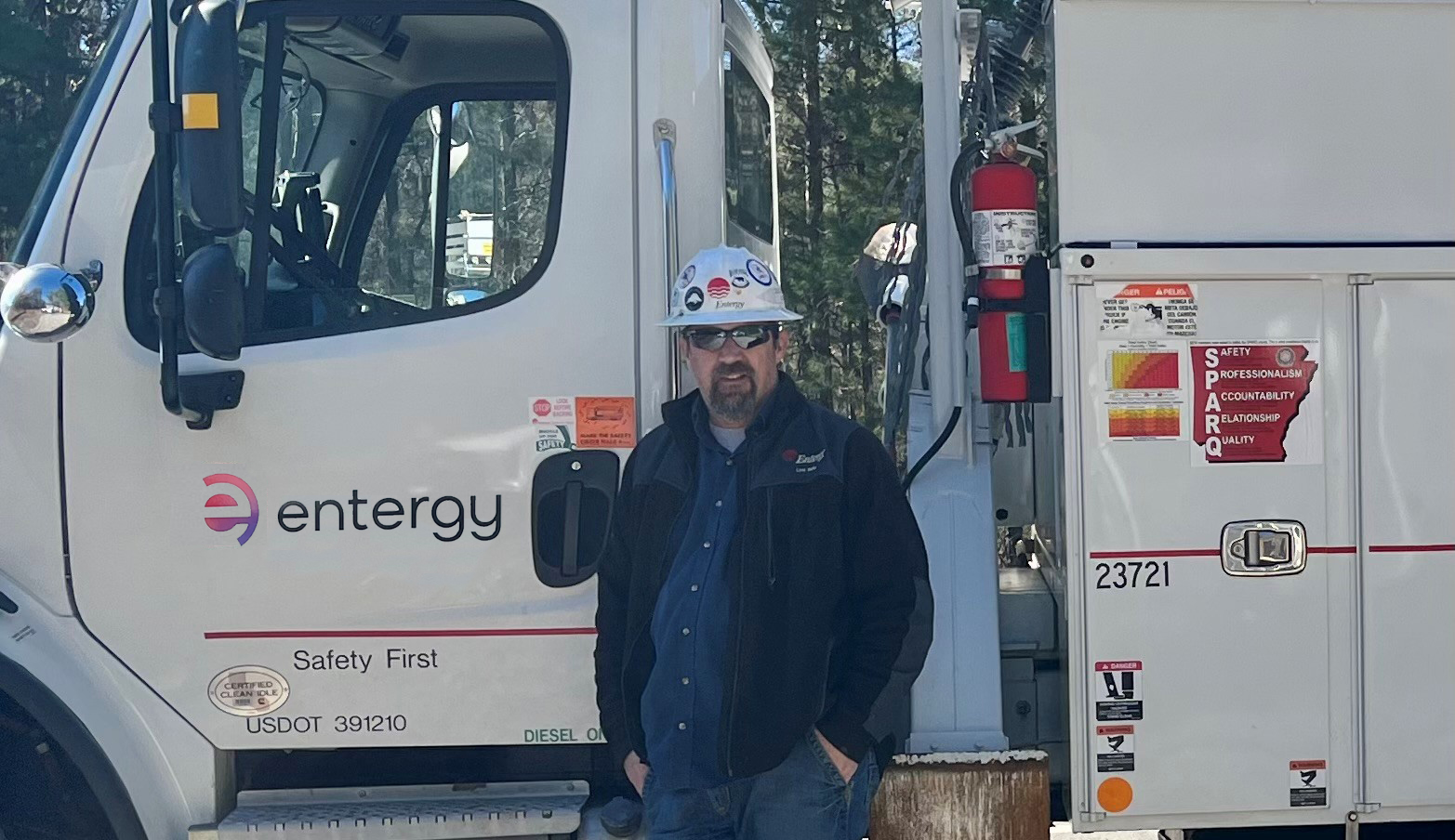 Senior Lineman Cody Lovell will be honored in New Orleans as the Entergy Arkansas Lineman of the Game during the Jan. 8 matchup between the Carolina Panthers and New Orleans Saints.
During each Saints home game this season, a well-deserving Entergy lineman helps power the stadium to get the crowd going for the home team.
"I thought it was a joke at first," Lovell laughed. "I'm thankful to be honored and excited for the game."
This experience will be extra special as it will be Lovell's first time to watch an NFL game live in-person.
Lovell works out of Entergy's West Markham Service Center in Little Rock, Arkansas. Not only does he help keep the lights on in Arkansas, but Lovell also assisted with storm restoration in Louisiana following Hurricane Katrina.
When it comes to being a lineworker, it's important to always be training and continually increase in knowledge while being in the field. Since he has been on the job for almost 19 years, Lovell's experience makes him an ideal mentor for young lineworkers starting out in the industry.
"My favorite part about being a lineworker is training new crew members," said Lovell.
"Cody's willingness to mentor and develop the next generation of Entergy lineworkers makes him very deserving to win this award," said Entergy Arkansas Line Superintendent Bert Wilson. "Cody has a great attitude and work ethic. He's always willing to help wherever needed."
Lovell will enjoy two nights in New Orleans, a pre-game on-field pass to watch the players warm up, plus tickets to the game. He plans to bring his wife Andrea with him for the experience.
Congratulations to Cody Lovell!
---