Insights > Arkansas Nuclear One Hosts Students from Conway High School
Arkansas Nuclear One Hosts Students from Conway High School
04/19/2018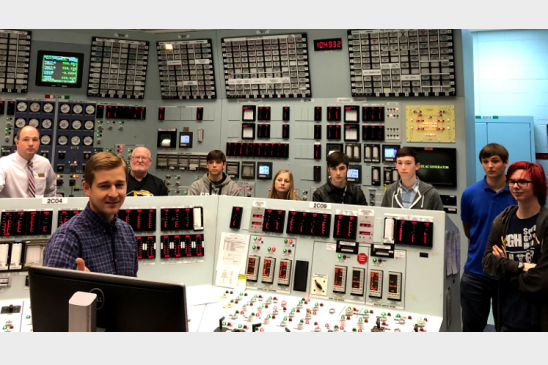 Students learn about nuclear energy and how they can prepare for career opportunities in the industry.
Operations employees at Arkansas Nuclear One recently invited students from Conway High School to tour the site's training center and control room simulator.
The tour was part of ANO's outreach efforts to help educate the younger generation in surrounding communities about nuclear power. Students were part of Conway High School's computer engineering and architectural drafting classes.
Chris Miller, Unit 2 operations training instructor, began with an introductory presentation on power plant operations and then led students on tours of glass-top simulators and training labs. Students also observed operators responding to a simulated plant event.
Training instructors at Arkansas Nuclear One lead Conway High School students on a tour of the plant's control room simulator, where students also observed operators responding to a simulated event.
---