Insights > Bringing Your Whole Self to Work
Bringing Your Whole Self to Work
10/11/2017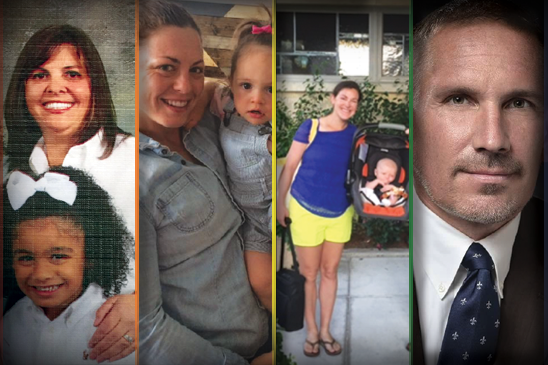 In support of Entergy's commitment to diversity and inclusion, employees are recognizing National Coming Out Day, Oct. 11, by sharing their personal stories on Entergy's employee website of coming out as lesbian, gay, bisexual, transgender, queer or as an ally.
"There are so many benefits to being open at work and sharing our coming out stories with our co-workers," Kim Noel, chair of the Pride Employee Resources Group says. "It eliminates the need for employees to hide or mislead our teams and makes building trusting working relationships easier when we can be comfortable in ourselves and share our personal experiences."
National Coming Out Day was first observed 29 years ago as a reminder that every person who speaks up creates new advocates for equality. When people know someone who is LGBTQ or is an ally, they are more likely to support equality and inclusion.
Megan Norris, plant manager at Calcasieu Plant and asset manager at Acadia Plant, who has been with the company for 10 years, shared her personal story of coming out at work with others through Entergy's employee website.
"It has been a freeing experience to be able to bring my whole self to work each day," Norris says. "Entergy's culture of dignity and respect is one of the main reasons I am a proud employee of this company."
By sharing their stories, employees can also help provide a network of support within the company.
"I realize how important it is to be myself and not hide or be afraid of what I am feeling or who I love," says Mike Atwater, manager, Entergy Shared Services - Supply Chain Planning and Performance, who has been with the company for 20 years. "I offer my ears to anyone who would like to discuss their story or just need someone to listen and understand what they may be going through."
Throughout the first two weeks of October, employees have been able to share how Entergy's commitment to diversity and inclusion helps them commit to being more thoughtful and accepting in their own personal lives.
Margaret Saik, lead auditor in Internal Audit Services, shares the reason why she came out as an ally.
"I recently became a mother, and as a parent, I have the responsibility to shape my son into the person he will become," she said. "I hope to teach him to be kind, thoughtful, loving and accepting of everyone."
In June of this year, Entergy Chairman and CEO, Leo Denault joined more than 150 CEOs from across the U.S. to sign on to The CEO Action for Diversity & Inclusion™, a large CEO-driven business commitment to advance diversity and inclusion within the workplace.
By signing this commitment, CEOs pledged to take action to cultivate a workplace where diverse perspectives and experiences are welcomed and respected, where employees feel encouraged to discuss diversity and inclusion and to work together with other companies to evolve existing diversity strategies by sharing successes and challenges with one another.  
A growing body of research reveals that stronger business outcomes directly correlate with diverse teams and inclusive workplace environments, and pledges like The CEO Action for Diversity & Inclusion™ help demonstrate the importance of fostering a culture that can attract and retain the best and brightest employees.
Entergy currently has more than 25 employee-directed diversity and inclusion councils throughout seven states, four companywide employee resource and affinity groups, mandatory diversity and inclusion training for all employees and managers, and staffing and succession planning programs focused on ensuring that every employee, without regard to gender, race, sexual orientation, disability or any other characteristic are given the tools and resources needed to help them reach their greatest career potential.
Learn more about the Entergy's commitment to the CEO Action for Diversity & Inclusion, here.
To find out more about Entergy's commitment to Diversity & Inclusion, visit: entergy.com/about-us/diversity-inclusion
---