Insights > Careers In Energy Week: Developing the Next Generation
Careers In Energy Week: Developing the Next Generation
10/16/2017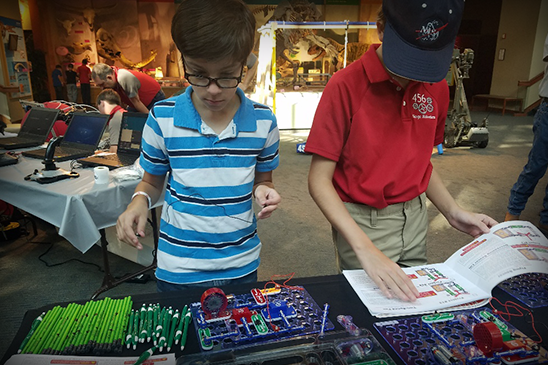 Today kicks off Careers in Energy Week, an opportunity for you to learn how with the right education and training, you can begin a rewarding, well-paying energy career that benefits millions of people every day.  At Entergy, we're committed developing the next generation of leaders in the energy industry through our community investments in science, technology, engineering and math (STEM) opportunities for youth throughout our service area.
One example of this was our recent participation in the Mississippi Science Fest. On Sept. 23, Echelon employees and team members representing North American Young Generation in Nuclear and Women in Nuclear helped thousands of Mississippi kids and their families spark an interest in STEM at the Mississippi Science Fest.
"My daughter had a great time," said Rebecca Lancaster, resident of Bolton. "The event was amazing! As a mother of a daughter, it was fantastic to see so many young girls and women attending."
The event included hands-on activities, experiments and exhibits, as well as showing the range of career opportunities that exist for the next generation of Mississippi innovators, engineers and visionaries.
The Siege Robotics 456 team showcased robots that local high school students have built and designed with the support of adult mentors.
Entergy sponsors the robotics team for its annual "For Inspiration and Recognition of Science and Technology" (FIRST) competition. FIRST is a non-profit organization that was founded in 1989, by American engineer, inventor and businessman Dean Kamen.
Another example was from this past weekend in New Orleans, where Entergy sponsored an event with STEM NOLA for over 150 K-12 students. At the event, students learned the principles of circuits and electricity through hands-on activities where they built simple circuits of model traffic lights and flashlights.
To learn more about careers at Entergy, visit www.entergy.com/careers.
---