Insights > Celebrate, Educate: It's Earth Fest at the Audubon Zoo
Celebrate, Educate: It's Earth Fest at the Audubon Zoo
03/19/2018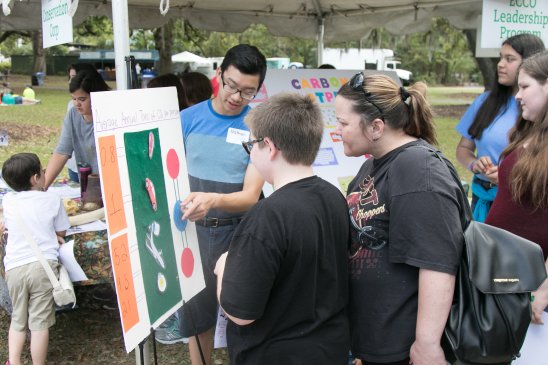 Louisiana's newest Grammy Award winner, The Lost Bayou Ramblers, will headline a fun-filled day of activities that help protect the environment at Earth Fest, presented by Entergy at New Orleans' Audubon Zoo, Saturday, March 24.
"Entergy is committed to making a positive difference in the lives of New Orleanians in many ways, including protecting our natural resources,'' said Charles Rice, President and CEO of Entergy New Orleans, LLC. "That is why we are proud to sponsor Earth Fest at Audubon Zoo, an annual event that offers a fun way for families to get outside together and learn more and celebrate the natural wonders of the planet we all share.''
Watch a quick video about Earth Fest here.
Families can compete in the "Jeans for Giraffes" conservation initiative for an opportunity to meet and greet Audubon's giraffe herd. The Green Project is sponsoring a paint recycling program and the Krewe des Fleurs, a New Orleans-based costume collaborative dedicated to a more sustainable carnival culture, will appear. Visitors will also be among the first to visit Audubon Zoo's expanded Jaguar Jungle.
Learn more about activities to enjoy at Earth Fest here.
Entergy's sponsorship is provided by shareholders through the Environmental Initiatives Fund. Entergy invests approximately $1 million annually in innovative projects with local partners that help protect our environment by reducing emissions, restoring wetlands and forests and educating stakeholders on the value of our natural resources, among other improvements.
Earth Fest Presented by Entergy is included with Audubon Nature Institute membership or Zoo admission.
---