Insights > Customer-focused work completed in NE Arkansas for new steel mill
Customer-focused work completed in NE Arkansas for new steel mill
06/30/2022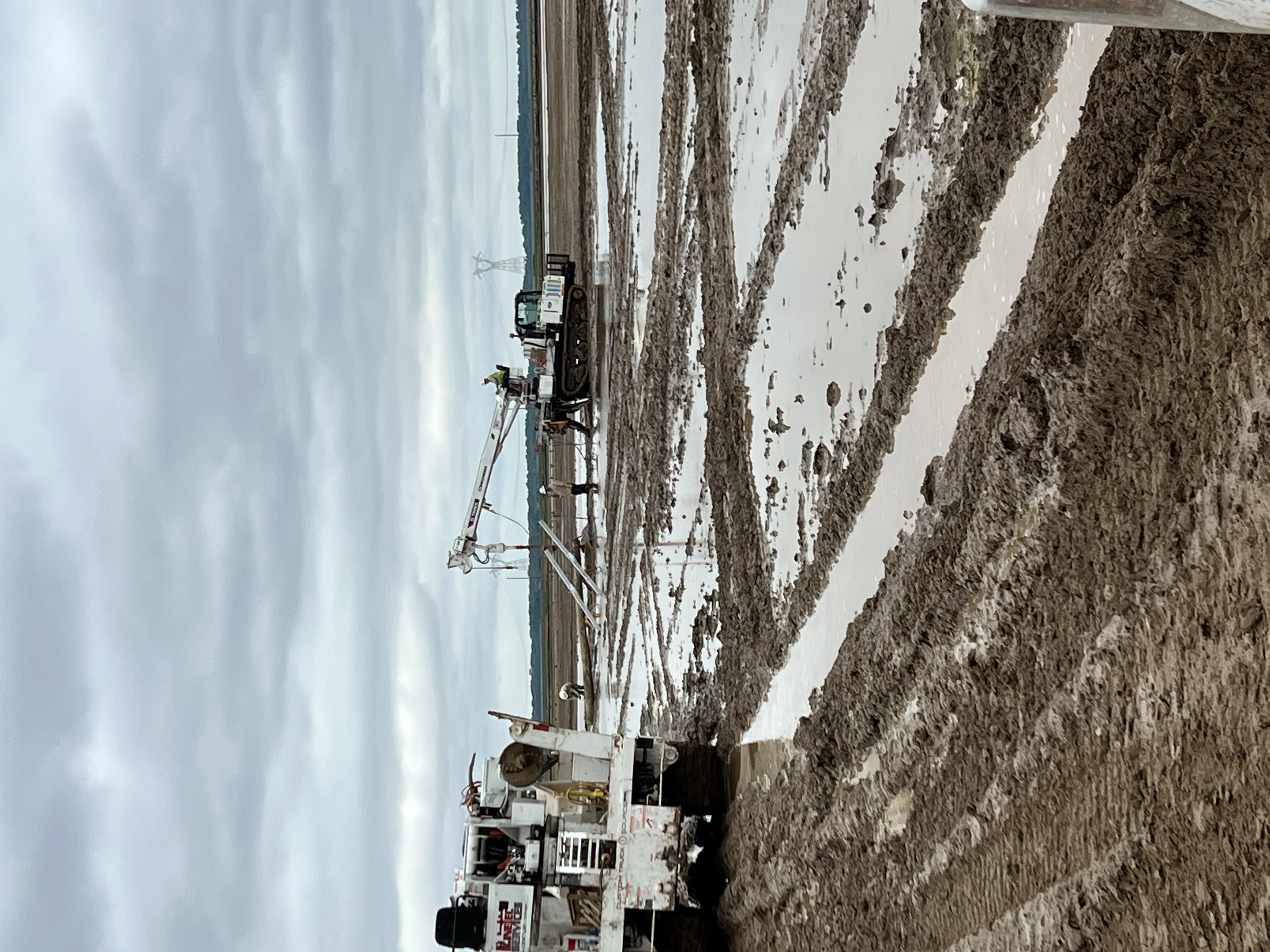 U. S. Steel announced in January the selection of Osceola for its next-generation, highly sustainable steel mill, promising it would be the most advanced in North America.
With a facility that large, it obviously triggered a need for new overhead power lines to be installed at the facility. To answer the call for construction, none other than Northeast Arkansas Operations Coordinator Keith Dorman teamed with our contract partners of Linetec Services, led by Trent Hartford. 
Dorman has 28 years with Entergy Arkansas and has led the contracting group in the Northeast through many difficult projects like this one since 2014. He was more than ready to meet the challenge head on.   
Crews began construction May 24 with some big challenges ahead, but they worked diligently to meet the demand safely for the customer. The team worked tirelessly through the rains, equipped with off road equipment and pure desire to complete the task as they always have when Entergy calls on them.   
The team volunteered to stay away from their families through the weekend and Memorial Day to meet the commitment to the customer. The group safely completed an astonishing feat. In all, there were 150 plus poles set and miles upon miles of overhead conductor put into the air. 
U. S. Steel anticipated project completion and operation is slated for some time in 2024 and is expected to bring more than 900 new, permanent jobs to the area.  
---