Insights > Customers Appreciate Linemen After Destructive Storm
Customers Appreciate Linemen After Destructive Storm
08/22/2019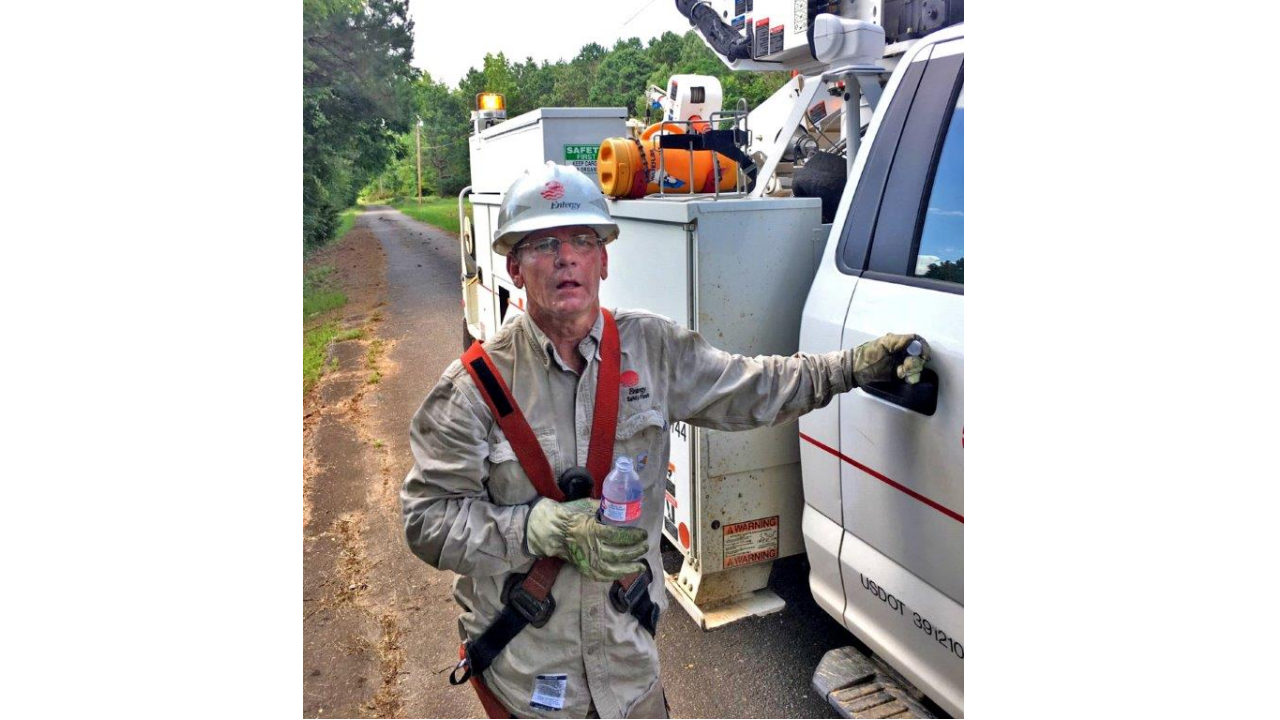 Entergy Arkansas had been warned that its service area might be in for some weather June 19. We were on standby and ready when storms hit that night packing 75-mph straight-line winds and a lightning display few will soon forget. When the skies cleared, we had just over 82,000 customers out of power across the state.
Scouting would later reveal more than 130 broken poles and all the broken things that go along with them. Entergy went to work and called in help from contractors and our sister operating companies in Mississippi, Louisiana and Texas. Before long we had 1,700 additional workers on the ground to make a workforce of 2,100, often working 16-hour days to restore power as safely and quickly as possible.
We have a communications conduit with our customers that didn't exist a few years ago: social media, namely Facebook and Twitter. We use these tools to communicate with customers about storm prep messages, status updates and estimated times of restoration.
And customers talk to us, too. Many recognized the magnitude of the restoration effort and made a point to say "thanks" online. Here's a tiny fraction of the appreciation customers expressed to us through social media: 
I just want to say I'm so glad to have you as my electric company. I really appreciate all of the hard work and the professional experience with this great company. If I ever move again that will be my first question who is my electric company. Thank you so much! 
Thank you to all the hard working guys who are out there restoring out power! YOU are truly appreciated!! 
We cannot thank Entergy Arkansas enough for getting service back to our fellow Arkansans as quickly as they have been!! We appreciate the linemen working those long hours in the heat the last few days!! Thank a lineman today! 
Remember the lineman are working in this heat advisory away from their families trying to get your electricity restore wearing all the safety gear that makes it even hotter. 
Prayers for all the linemen and the mechanics keeping the trucks running. It is dangerous work with long hours. To those impatient to get their power back on, be grateful, they are doing their best to fix things as quickly as they can. 
God's blessings on everyone working so hard in this heat, away from home and family to get our power back on. Stay safe and hydrated. Your work is so very appreciated!! 
Unfortunately, the only time we appreciate the linemen is when our power is out! 
Thank-you to all the men who worked to restore our power. Ours came back on yesterday! When that unit kicked in and began to cool I was so thankful! You guys are the best! 
Thank you to the linemen and everyone else who sacrifice to do this work when necessary! We are spoiled because of you! 
Huge shout out from Camden, AR to all of the brave souls who have worked so hard to get us back in business. My family was so grateful to return home to a functional house today! Thank you to all your crews! 
Thank you for all y'all do in all kinds of weather. We appreciate you and pray for your safety as you continue to get us back online. 
Thank you to all Entergy linemen who risk their lives daily and especially in bad weather. You are in my thoughts and prayers. I sincerely mean this… thank you is not enough … PLEASE take care!! 
Thanks to all the men and women who work under stressful conditions to make us comfortable. We appreciate you! 
Entergy Arkansas responded quickly and the electricity is back on. The service personnel were out in the bad weather making the repairs. Thumbs up to them!! 
Thank you and God Bless!! We took some coffee to some of them just as they were about to leave. Cannot thank all of the crews enough...our local guys and those who came from out of town. Y'all are all awesome!! 
Thank you Entergy linemen for putting in those 16 hour days, especially in all the heat! Wearing those thick rubber gloves and rubber sleeves while doing your work seems almost unbearable to me! My hat is off to all of you!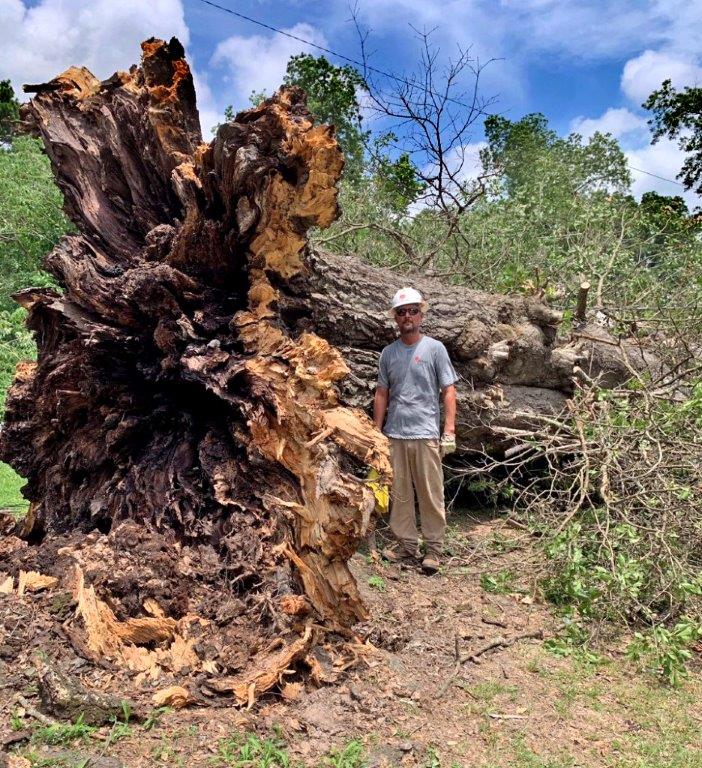 Entergy Lineman Ben Swaim stands beside an enormous hardwood tree knocked down by the storm in McGehee.
---