Insights > Employees Donate More Than 4,300 School Supplies to Van Winkle Elementary and Other Schools
Employees Donate More Than 4,300 School Supplies to Van Winkle Elementary and Other Schools
08/22/2019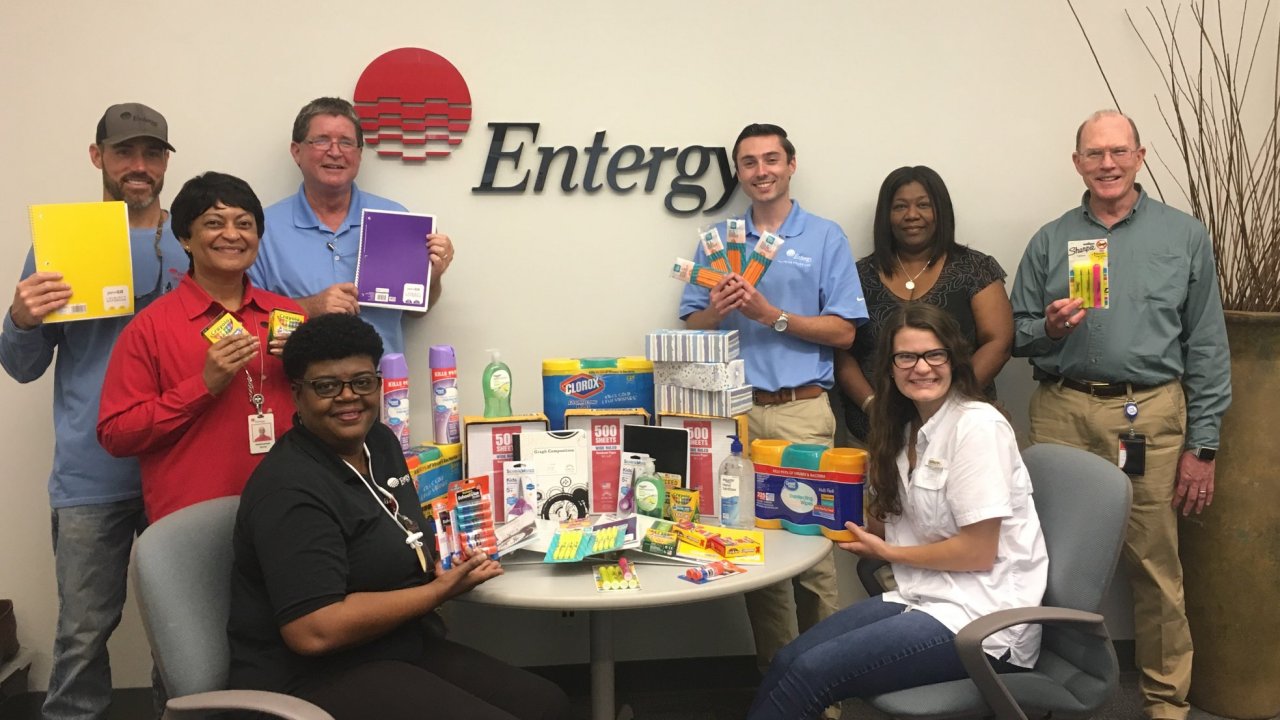 The stacking of folders, papers and notebooks coupled with the boxing of markers, glue, colors and scissors took place on July 31 as Entergy team members in Jackson sorted school supplies for Van Winkle Elementary School. Employees collected more than 4,300 supplies valued at $7,500.
"What a phenomenal result," said Donicia Thompson, who works in nuclear headquarters communications and helped coordinate the back-to-school drive. "The Nuclear Excellence Model value of teamwork was really showcased."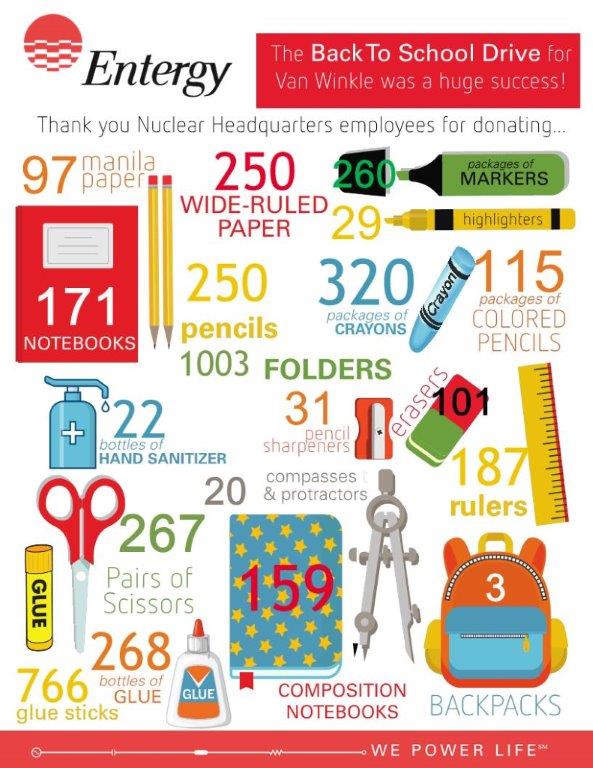 For more than 30 years, nuclear headquarters has been an adopt-a-school partner with Van Winkle.
This year, there was a slight twist to the donation drive. A friendly competition took place among Entergy teams at Tombigbee, South Pointe and each floor of the Echelon building, with top donors winning a luncheon. (The team donating the most supplies was Echelon's second floor.)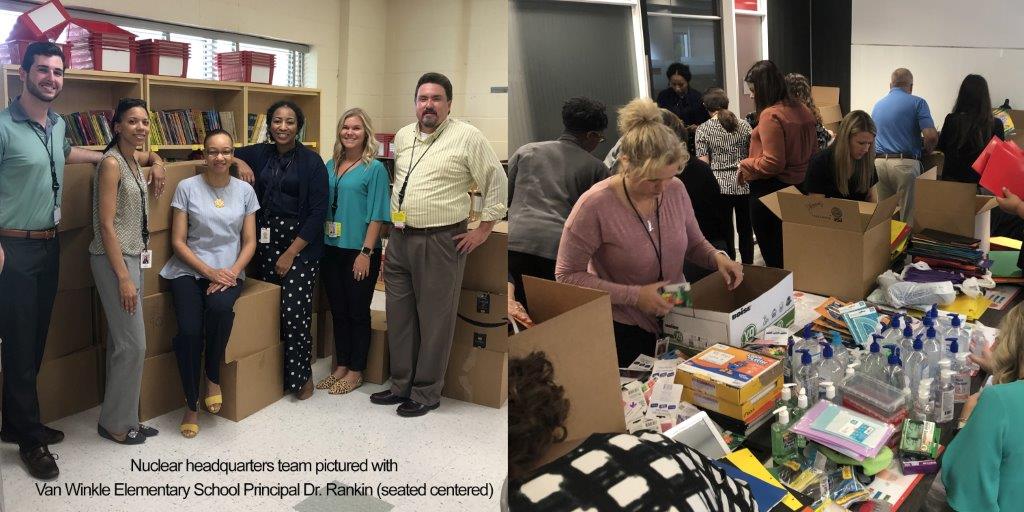 "We appreciate everyone's support in donating and helping sort and box the supplies. You know these students and their teachers will be full of joy and excitement to receive them," Thompson said.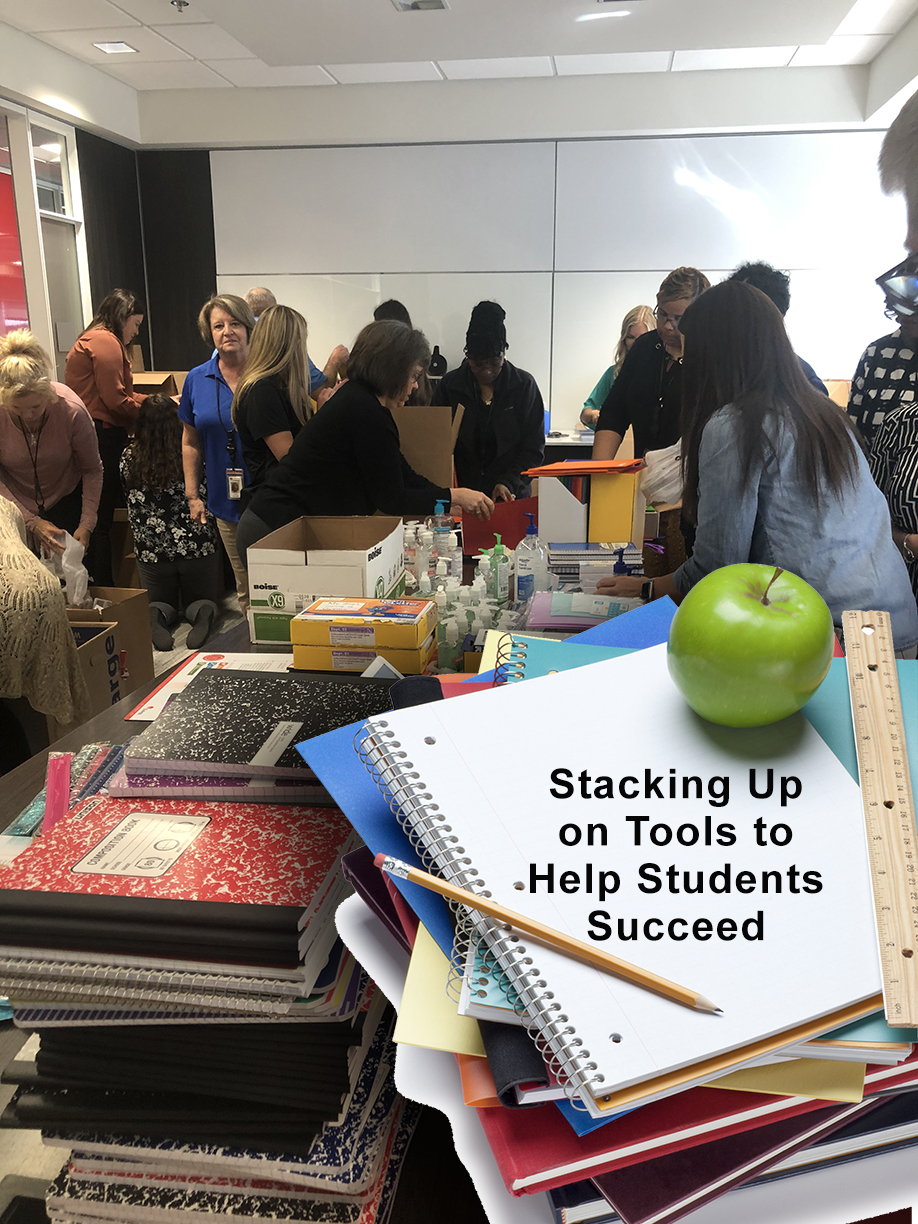 Employees in Madison, Rankin and Vicksburg also collected school supplies for students in their communities. Both the Madison and Rankin offices partnered with the United Way of the Capital Area's 2019 School Tools Drive and the Vicksburg office volunteered and collected items for The Salvation Army's Stuff the Bus event.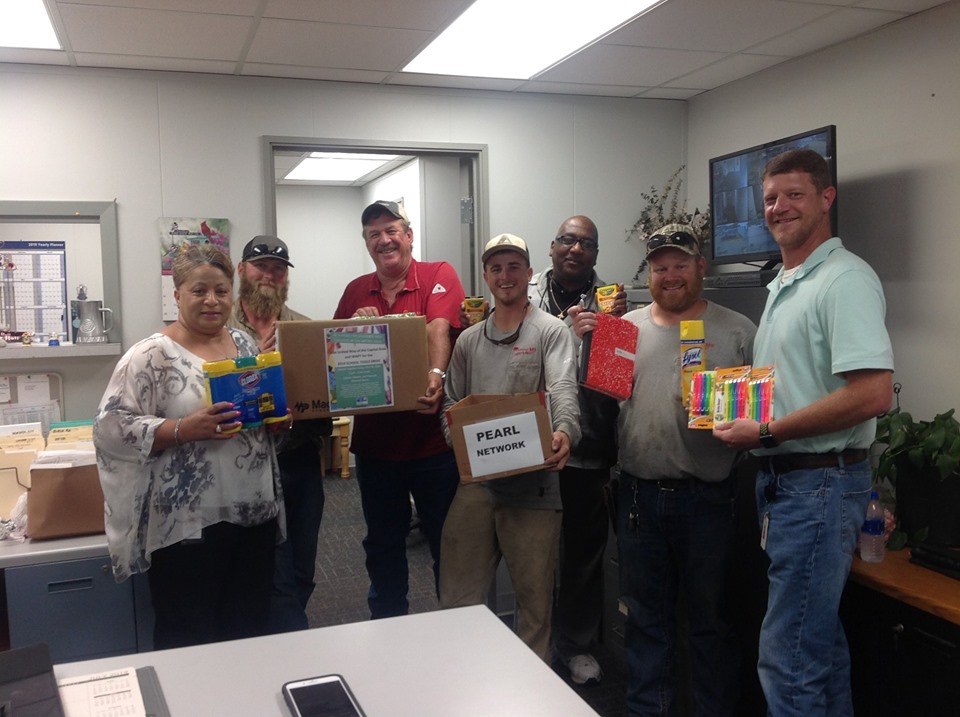 Rankin office employees stepped up to support the United Way of the Capital Area School Tools Drive.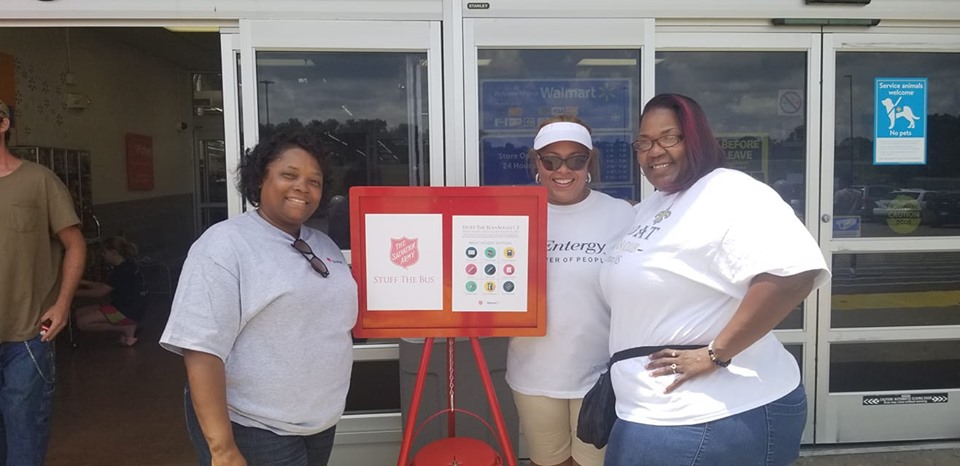 Vicksburg Salvation Army- Stuff the Bus event.
---