Insights > Entergy advocates for early child care and education at the Louisiana State Capitol
Entergy advocates for early child care and education at the Louisiana State Capitol
04/13/2023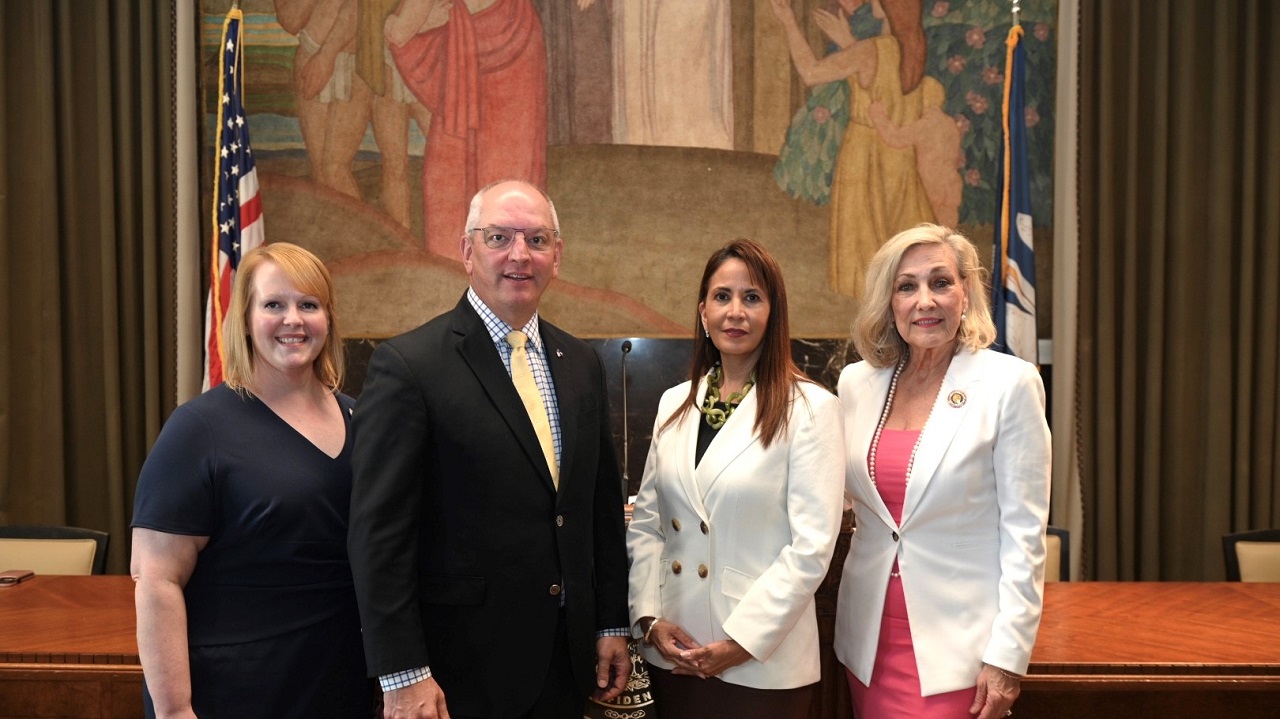 Last week, Entergy joined the Louisiana Policy Institute for Children, or LPIC, and United Way of Southeast Louisiana at the Louisiana State Capitol for the release of a new report, "A Modern History of Early Care and Education in Louisiana." The report analyzes the modern history of early care and education in legislation and funding. The report was funded with support from Entergy.
Patty Riddlebarger, Entergy vice president of corporate social responsibility, attended a press conference alongside Gov. John Bel Edwards and Dr. Libbie Sonnier, executive director of the LPIC.
"At Entergy, we firmly believe that an investment in our children is an investment in our economy," said Riddlebarger. "Over the past two decades, Entergy has worked with countless advocates, legislative champions, policy makers and community leaders to expand access to high quality early childhood education for Louisiana families. This report documents that progress, while also highlighting how much further we have to go."
The report provides a comprehensive modern history of the early care and education, or ECE, reform movement in the state, including lessons learned. In the late 20th century, scientists concluded the vast majority of brain development takes place during the first three years of a child's life. At the same time, increasingly, child care was becoming one of the most common contexts in which child development unfolds. 

In the early 2000s, Louisiana served only 27% of 4-year-olds in pre-kindergarten (pre-K), and the state ranked last in the country for access to child care for 3-year-olds. The state's ECE regulatory structures met only four out of 10 national benchmarks, with no required teacher professional development or minimum staff-child ratios. Yet Louisiana's ECE advocates understood that affordable, high-quality ECE opportunities could be a game-changer for both children and their families, as well as for the state as a whole, and they began to organize themselves to support families with young children.
At the press conference, Edwards offered his remarks about the report.
"When I first took office, the state had spent years disinvesting in education. Now, we have the best budget for education in the history of the state," said Edwards. "This year's budget includes the largest investment of state general fund in early childhood education in state history. We all know how important increasing both access and quality of early childhood education in Louisiana is, and I'm incredibly proud of the strides we've made to put our children first."
---