Insights > Entergy Louisiana continues to modernize gas infrastructure in the Baton Rouge area
Entergy Louisiana continues to modernize gas infrastructure in the Baton Rouge area
05/18/2023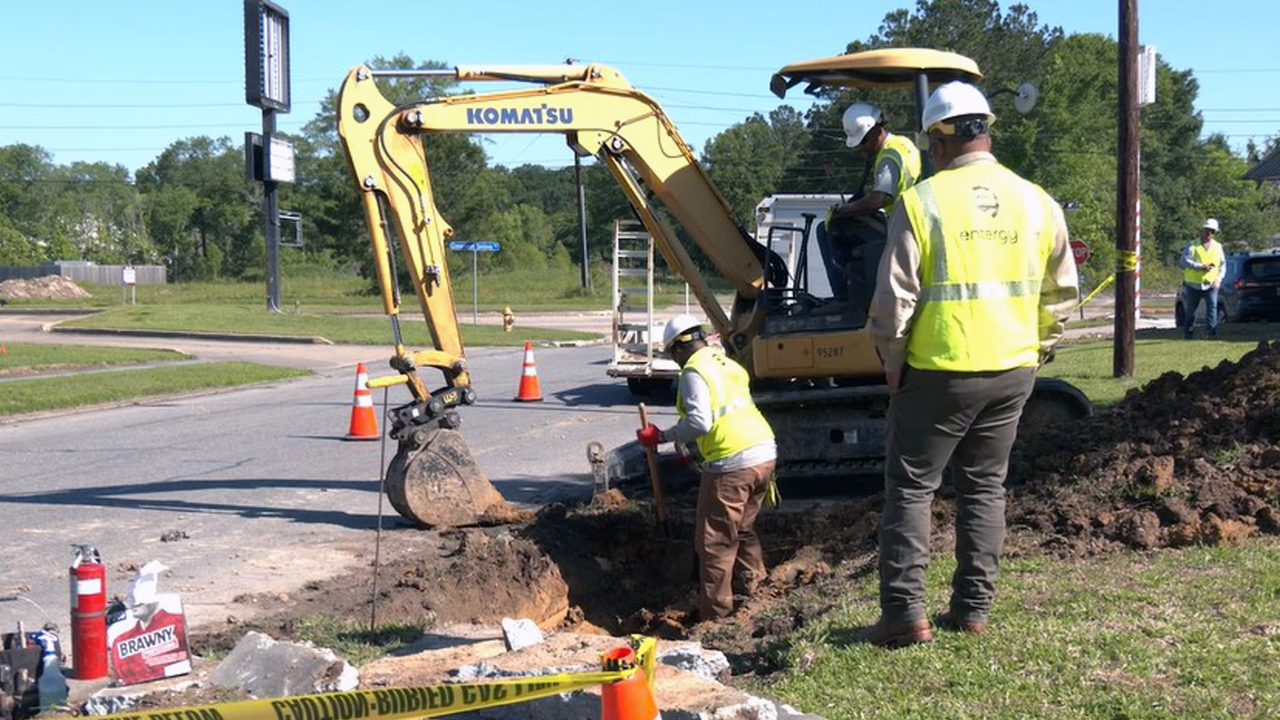 Entergy Louisiana recently received approval from its regulator, the Louisiana Public Service Commission, to expand its gas infrastructure replacement program (GRIP) to include the replacement of vintage steel pipe. This inclusion helps to ensure the company delivers natural gas reliably and safely to customers in Baton Rouge.
Natural gas is important to our customers as many rely on it for cooking, heating, drying, backup generators and creating indispensable materials.
Through the GRIP program, Entergy Louisiana is modernizing its gas infrastructure and improving its safety and operational performance. The 10-year program began in April 2015, and to date, crews have replaced approximately 90 miles of vintage pipe.
Pipe materials initially targeted for replacement included cast iron, bare steel and early vintage polyethylene. As of 2022, the program has replaced a total of 12 more miles compared to its initial target goals. Additionally, all cast iron was replaced by mid-2017, roughly 12 months ahead of schedule.
Along with replacing aging pipes with modern polyethylene gas pipes, converting the older low-pressure system to a high-pressure system improves safety and reliability for customers, making it less susceptible to flood damage and leaks. In addition, excess flow valves that are on the upgraded system serve as a safety feature by automatically isolating parts of the system, or stopping the flow of gas, when damage occurs.
"This is one of many steps at Entergy that we're taking to provide safe and reliable energy to the communities we serve," said Chip Arnould, Entergy gas distribution director. "Many of our employees live and work in the communities we serve, and like them, I'm excited to see these infrastructure improvements come to fruition."
Removing aging gas pipe infrastructure is an industrywide focus. This project will help the company manage the integrity, reliability and safety of the gas distribution system, a primary goal for Entergy's gas distribution business.
---