Insights > Entergy Mississippi storm update – 3/31/23, 8 a.m.
Entergy Mississippi storm update – 3/31/23, 8 a.m.
03/31/2023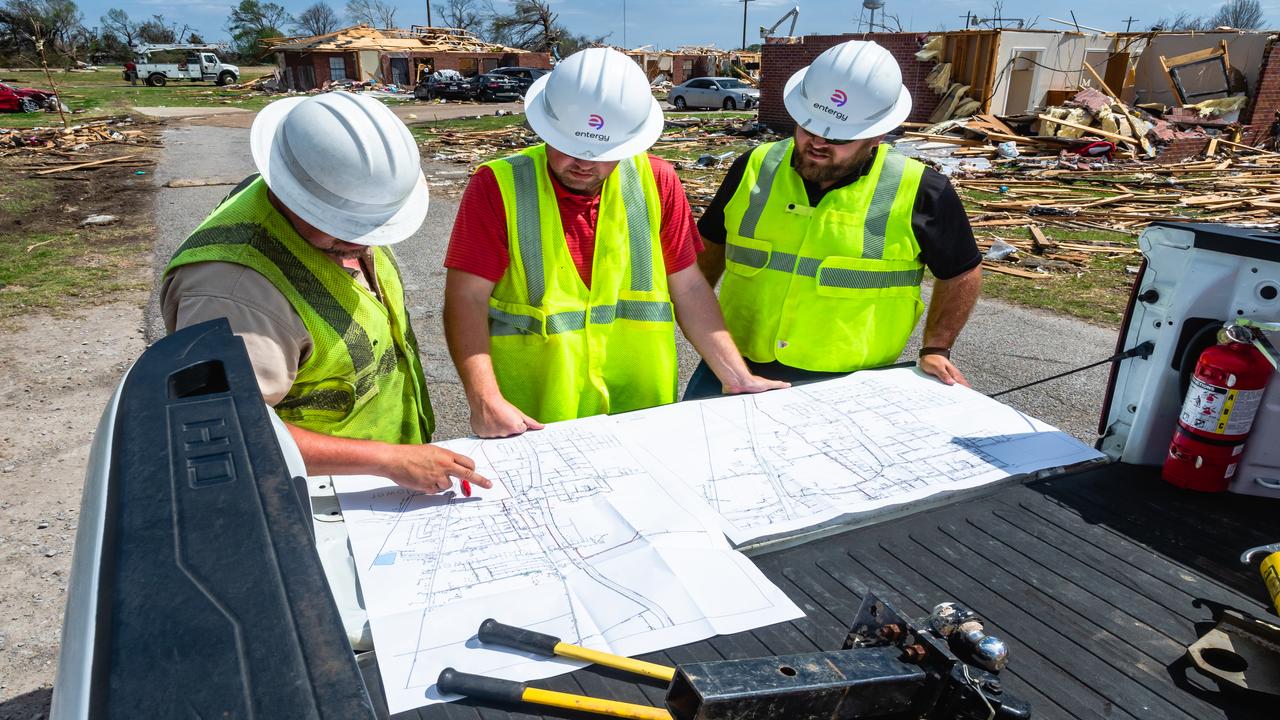 As of 8 a.m. Friday, March 31, Entergy Mississippi has restored service to more than 16,500 customers in the northern service area following the March 24 devastating tornadoes, including all customers who can safely take power in Rolling Fork and Silver City. In less than a week, crews were able to rebuild 36 miles of wire, install 895 poles, and replace 489 transformers and 467 crossarms in Rolling Fork, Silver City and Winona.
We've installed a mobile substation in Winona, to serve as the city's power source until repairs are completed on the majorly damaged substation. In addition to structural damage inside the substation, the weather event impacted protective equipment, five transmission line structures, and about 40 distribution poles.
A second weather event on Sunday, March 26, brought golf-ball-sized hail and impacted our ability to work in the northern service area. The storm also caused 21,128 peak outages for customers in the central and southern area, including Clinton, Jackson, and Vicksburg. Crews found 60 broken poles, 199 spans of downed wire, 34 damaged transformers, and 38 damaged crossarms across the two territories. By Wednesday, March 29, power had been restored to 27,597 customers affected by the second storm.
Overall, we deployed more than 1,250 workers through the restoration process in our territories. They worked safely and quickly to restore service to the nearly 44,100 customers who were impacted by the two severe weather events.
Rolling Fork efforts
Entergy Mississippi quickly provided a generator to the National Guard Armory in Rolling Fork, while damage assessment was ongoing. On March 29, crews began installing streetlights, a sign of hope in a dark time for the city.
We are also preparing to station a mobile customer information center in the city, where customers will be able to get information and meet face-to-face with Entergy representatives.
Reminder:
Entergy restoration workers cannot restore power to a location with a damaged meter base, conduit, or weather head (the metal pipe extending upward from the structure with electrical cables inside). These items must be repaired by a qualified electrician before our workers can restore. Learn more about the electrical equipment that serves your home. 
If your power remains out and your electric equipment appears undamaged, call 1-800-9OUTAGE, 1-800-968-8243. 
---