Insights > Entergy and Project Partners Break Ground on Port Wonder in Lake Charles
Entergy and Project Partners Break Ground on Port Wonder in Lake Charles
07/08/2021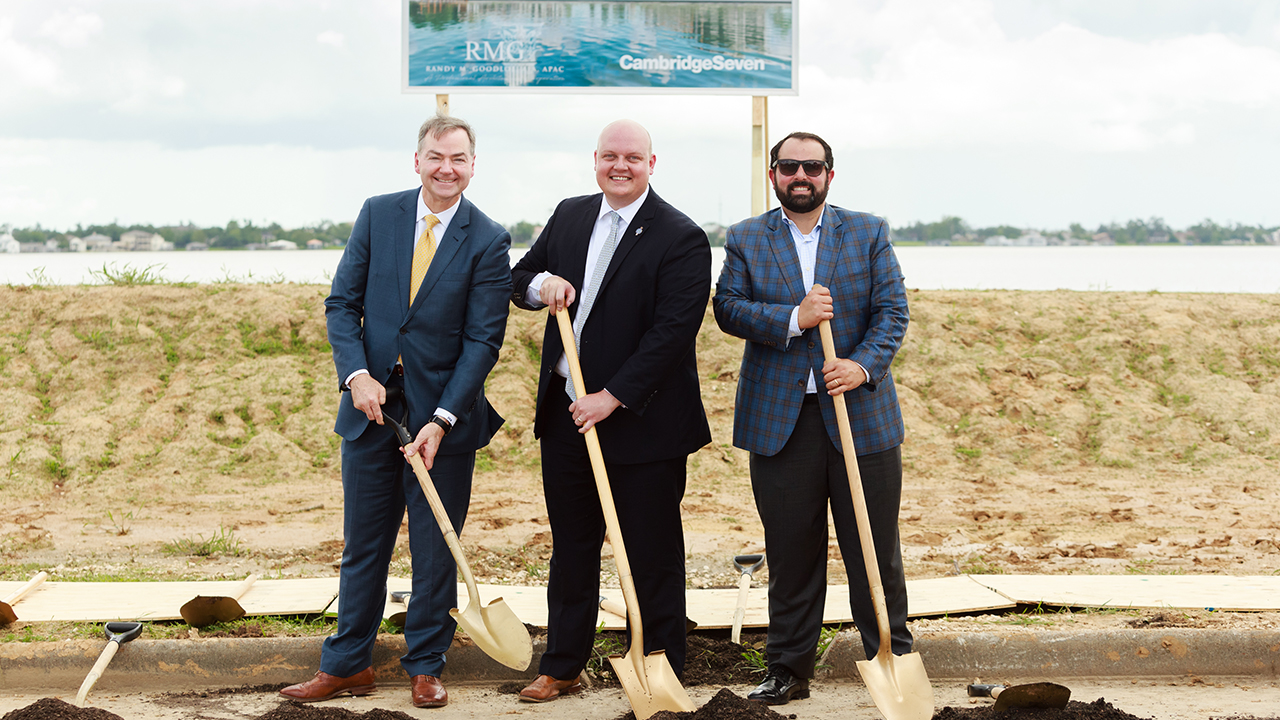 With support from Entergy Louisiana, a development project in Lake Charles is on track to become one of the state's natural wonders.
Appropriately named Port Wonder, the education and entertainment venue will include a children's museum and a science and nature center administered by Louisiana Department of Wildlife and Fisheries. Phillip May, president and CEO of Entergy Louisiana, joined Lake Charles Mayor Nic Hunter, Gov. John Bel Edwards and other officials in a groundbreaking ceremony on June 30.
"Bringing Port Wonder to life is an exciting step into the future that reinforces Entergy Louisiana's commitment to education and the environment," May said. "We're also thankful for this opportunity to help the community continue building back after the devastation of Hurricane Laura. The Port Wonder project is further proof of the hope, strength and resiliency of Lake Charles and its people."
Entergy donated $500,000 to help the City of Lake Charles and the Children's Museum of Lake Charles raise more than $20 million to fully fund the project.
Port Wonder will be located on the north shore of Lake Charles on city-owned property between the Cypress Alligator Pond and the former Harrah's parking garage. In addition to the museum and nature center, the project will include site improvements and a parking garage renovation and will set the stage for further development opportunities in the area.
More details are available on the City of Lake Charles website.
---