Insights > Entergy's Louisiana Companies Winter Storm Update – 2/17/21 @ 6 p.m.
Entergy's Louisiana Companies Winter Storm Update – 2/17/21 @ 6 p.m.
02/17/2021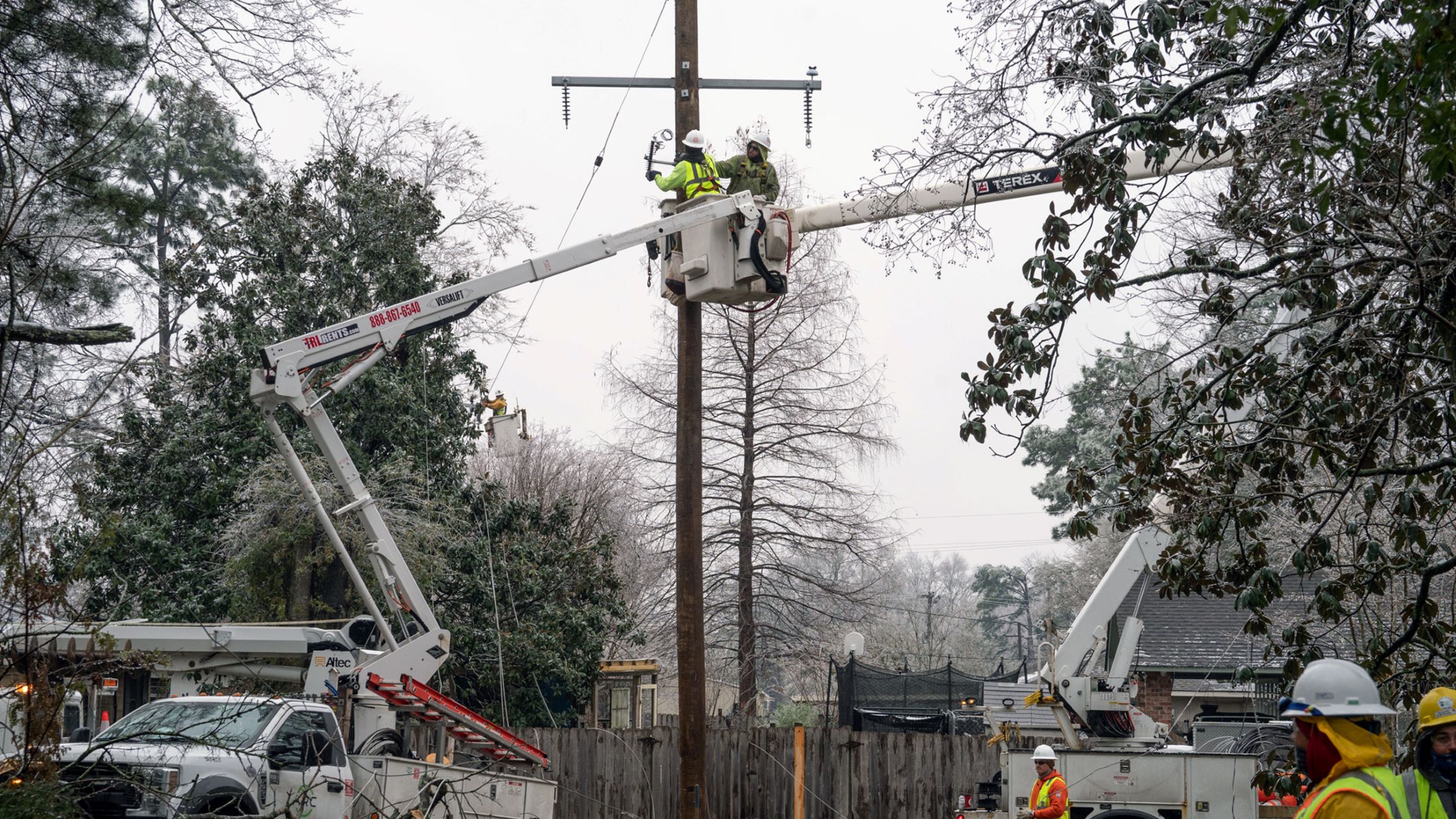 Crews continued to make progress restoring power to customers in south Louisiana Wednesday as central and north Louisiana began seeing the impacts of a second winter storm in less than a week.
We expect to restore power to most customers affected by the initial storm who can safely accept electric service by tonight, with approximately 5,000 customers in Baton Rouge, 1,000 in Denham Springs and 1,700 in Amite being restored tomorrow. We currently do not have estimated times of restoration for customers being impacted by the second storm.
Throughout the day, crews mobilized in north Louisiana while others finished restoration work in south Louisiana communities and joined existing crews working in the Greater Baton Rouge and Northshore areas. Additional crews have been requested to help with anticipated restoration efforts in north Louisiana and resources are being shifted around to ensure both the north and south regions are being served.
Preliminary reports from the field indicate that portions of central and north Louisiana, particularly the Marksville area, are experiencing freezing rain and ice accumulation that is weighing down and breaking tree limbs into powerlines. 
A Louisiana storm team of 3,300 — including line workers, tree trimmers, scouts and support personnel — are continuing to quickly restore power across the state where it is safe to do so. They have faced significant challenges over the past couple of days as freezing temperatures allowed ice to remain on roadways, trees and electric equipment in south Louisiana. In addition, crews have restored customers' power in phases rather than all at once to avoid damaging the electric system through instantaneous demand.
In portions of the Baton Rouge area, crews have encountered downed trees and damaged equipment in the backyards of homes, locations where restoration work can be complex and slow going. Oftentimes, crews must transport materials to backyards with rear-alley machines when bucket trucks cannot fit between driveways or behind fences in rear alleys. This type of situation forces line workers to climb poles manually rather than using their trucks to mechanically lift them in the air to repair or install new equipment.
As it relates to mandatory outages, we make every reasonable effort to provide as much notice as possible to customers regarding outages as a result of load shed, but in cases like this, we cannot always do that. These types of outages are a last resort and may be a result of extreme or emergent issues requiring immediate action. When the order to execute outages by Midcontinent Independent System Operator (our reliability coordinator) is received, the execution of those outages follows quickly and is necessary.
---