Insights > Entergy Sustains Communities and Restores Economic Prosperity
Entergy Sustains Communities and Restores Economic Prosperity
10/01/2020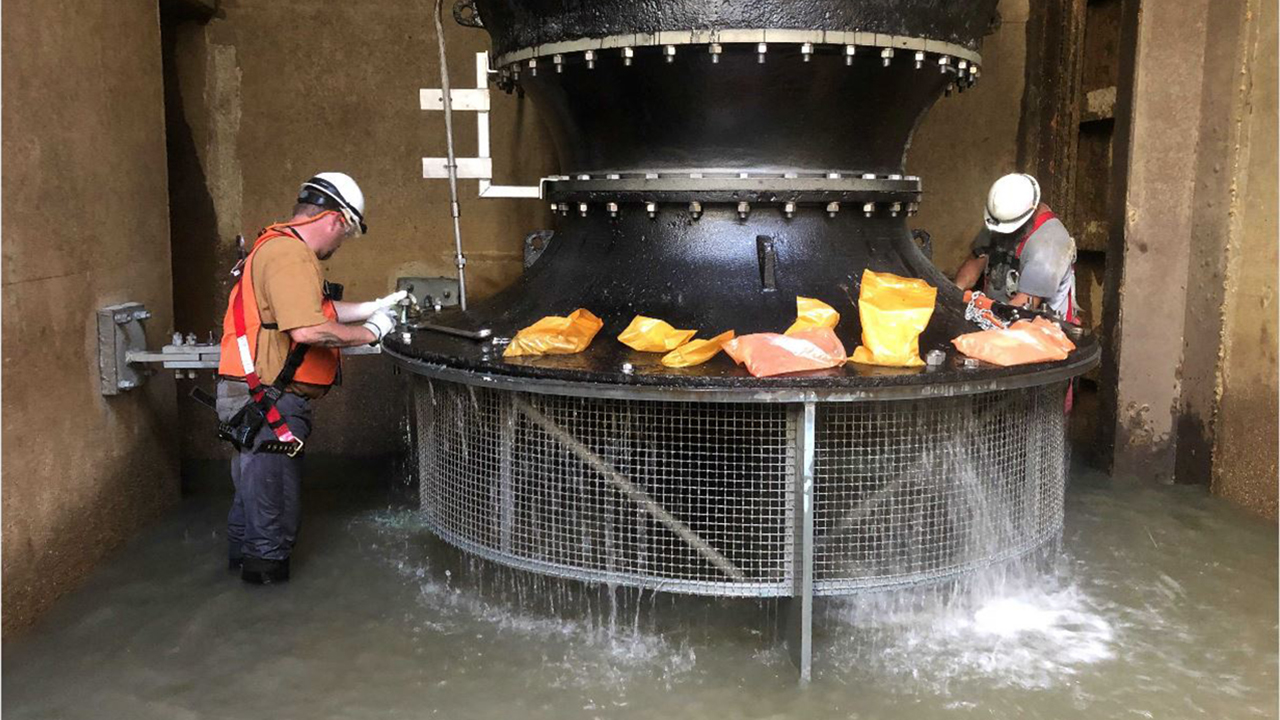 As part of Entergy's ongoing commitment to the customers and communities it serves, the company has spent more than $2.8 billion with local businesses since 2017. With more than a century in the books as a utility industry leader and expert in disaster recovery, the company has long used local business partnerships to play a role in sustaining communities and restoring economic prosperity. The COVID-19 crisis has proven no different.
In addition to providing essential electric and gas service, Entergy has played a key role in driving economic recovery amid a pandemic in 2020. In fact, since the onset of COVID-19, 47% ($4.3 million) of pandemic supplies have come from local vendors.
"We appreciate the innovation and determination of our local vendors providing us with essential pandemic supplies," said John Lindley, vice president and chief supply officer. "We see this as a great win-win. Thanks to these materials, we are able to protect our workforce and keep electricity flowing as well as support local jobs."
Saving, even adding jobs
Wechem has supplied disinfectant and other products to Entergy for more than 40 years. Due to the pandemic, the family-owned company not only ramped up production of its existing industrial cleaners, but also developed a new hand sanitizer to meet Entergy's emergency needs. ​
"From the start of the COVID-19 crisis, the biggest challenge for us, as it has been for many suppliers and hence the consumer, has been in the area of hand sanitizer," said Wechem President and CEO Mike Wisecarver. "That is where we have had to be the most creative and forward-thinking when looking for suitable substitutions."
The Louisiana-based company leased manufacturing capacity from NOLA Distillery and developed REFRESH hand sanitizer to meet a dire need. To ensure timely distribution, other local businesses were tapped to supply shipping boxes, bottle caps and other raw materials.
Alongside an increased order of disinfectant, Wechem quickly delivered more than 1,500 cases of the custom-made sanitizer to Entergy. While other companies were experiencing layoffs, double shifts kept full-time Wechem employees working, and new part-time employees were hired to help fill orders.​
As demand for pandemic-related supplies surged and store shelves emptied, Entergy established partnerships with regional distilleries – Cathead Distillery, Whitmeyer Distilling Co., Rich Grain Distilling Co. and Seven-Three Distilling Co. – to produce and distribute hand sanitizer.
"Our everyday business, making vodka, bourbon and other spirits, was hurting with the restaurants and bars closed," said Majure Markow, Cathead's vice president of sales. "Having a true partner in Entergy has been integral in allowing us to ramp up production. It has 100% kept our production team in place."
By early April, Cathead had produced 42 tons of hand sanitizer. Much of that was distributed to Entergy employees in Arkansas, Louisiana, Mississippi and Texas. Entergy's partnership enabled the distillery to add new employees and even provide free sanitizer for the local community.
Keeping the machines running
Sanitizer and cleaning products are often the first things people think of as essential pandemic supplies. But equipment and repair services needed to maintain daily operations were also critically important for Entergy to keep the lights on as the pandemic emerged.
In April, as temperatures began to rise in south Louisiana, River Bend Nuclear Station in St. Francisville lost service of a circulating water pump. A typical repair for the essential cooling pump would have taken 10 to 15 weeks. But Entergy got expedited repairs from Flowserve, a local business partner and the original equipment manufacturer.
Flowserve completed the repairs in less than four weeks, all while maintaining important social distancing and COVID-19 safety measures. The project kept local Flowserve employees on the clock at an uncertain time. It also kept sub-suppliers busy and helped maintain grid reliability for Entergy customers.
Entergy is continuing its course of working with local businesses. In the past two years, more than half of Entergy's overall suppliers have come from the company's service territory. As the pandemic progresses and this season of uncertainty continues, one thing is for sure: Entergy's commitment to its customers and its communities is stronger than ever.   
---