Insights > Entergy Territory is Resilience Personified (Site Selection Magazine)
Entergy Territory is Resilience Personified (Site Selection Magazine)
06/01/2021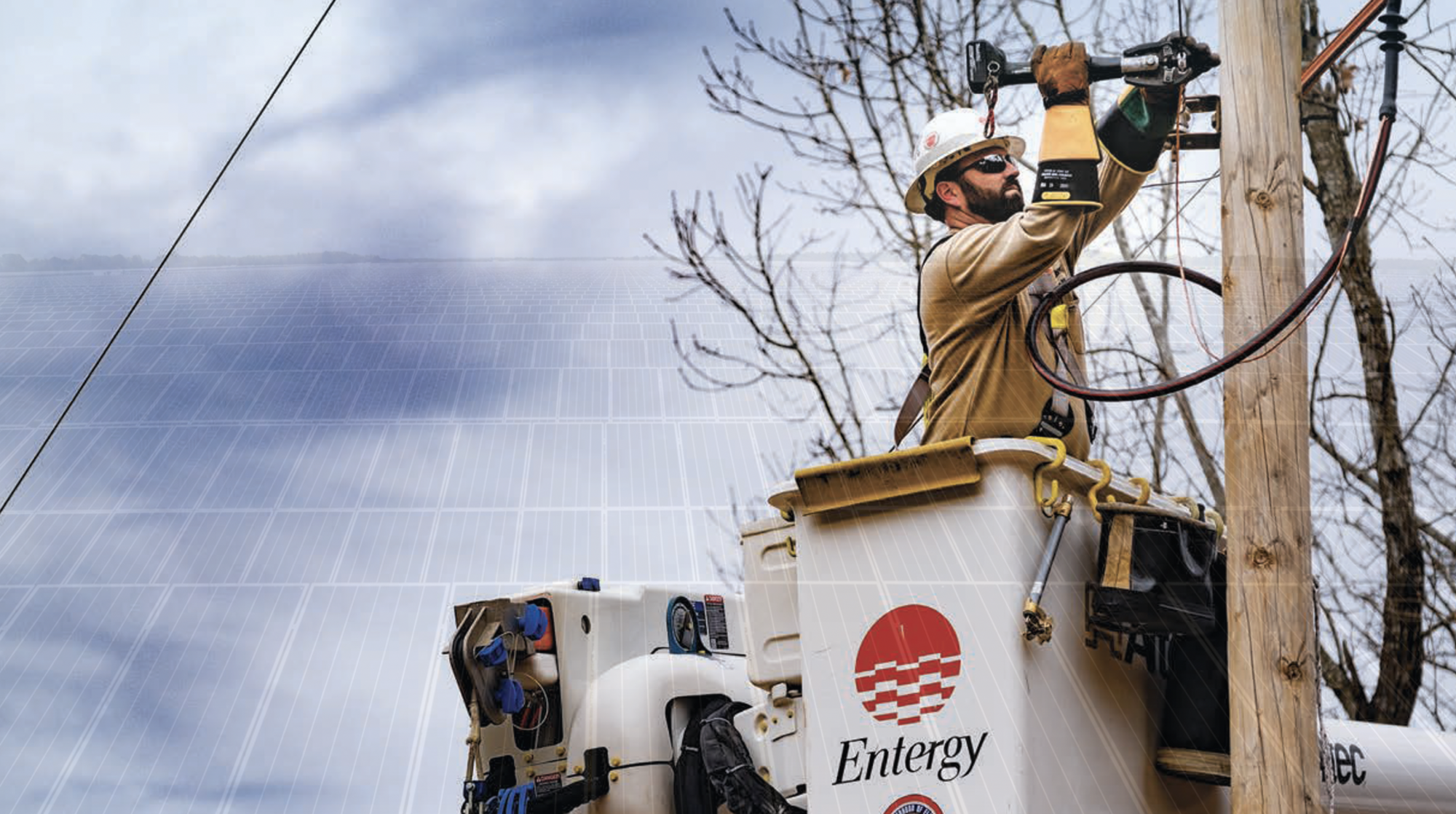 The four states that comprise the Entergy Region — Arkansas, Louisiana, Mississippi and Texas — are home to the largest industrial base in the United States. The utility owns and operates one of the cleanest, large-scale U.S. power generating fleets with approximately 30,000 megawatts of electric generating capacity, including 8,000 MW of nuclear power. The company had 2018 annual revenue of approximately $11 billion, and is among the top 20% of companies in North America demonstrating sustainable business practices.
But it's not about them. It's about you.
The company's utility business puts service to its 3 million customers at the top of its priority list. In the process, Entergy's five operating companies are helping to build a region. In 2019 alone, Entergy helped attract $18.2 billion in corporate facility investment to its territory.
In 2020, its territory felt like the crossroads for calamity, as the hurricane season, with 30 named storms and five that hit Louisiana, was the busiest ever recorded. But Entergy was ready, deploying more than 54,000 resources including employees, contractors, and mutual-assistance workers from more than 30 states. The region's momentum may have paused, but never stopped.
"Despite obstacles imposed by the pandemic, our employees found ways to connect, innovate, drive growth, and build toward the future."

— Leo P. Denault, Chairman of the Board and CEO, Entergy, in a March 2021 letter to stakeholders in the company's 2020 Integrated Report


"2020 saw numerous new and expansion billion-dollar petrochemical projects slow their process down but none cancelled," Karl Segura, senior manager, business development at Entergy Texas, tells me. "We have already seen signs of them ramping back up in 2021. The vast network of petrochemical infrastructure and other positive factors that we have in southeast Texas far outweigh the negative impact caused by weather."
The other parts of Entergy territory boast their own menus of infrastructure and institutional assets. Entergy Mississippi has welcomed an abundance of activity in the logistics and wood products sectors, with Amazon alone locating over 2 million total square feet of space in Desoto and Madison Counties. Other 2020 distribution announcements include Toshiba, O'Reilly and Associated Wholesale Grocers for another approximately 1,800,0000 square feet. Just these five projects will create over 2,500 new full-time jobs. Entergy Mississippi in 2020 was able to add distribution centers as an eligible industry sector for the Economic Development Rider incentive. The utility's team also is able to support Mississippi's Data Center Incentives Program.
Amazon's busy in Arkansas too. Over the past 18 months or so, says Danny Games, director, Business & Economic Development, Entergy Arkansas, "we've worked on four Amazon projects in Pulaski County — the Amazon fulfillment center at the Little Rock Port, the I-30 distribution center, the Galloway exit distribution center, and a Maumelle last-mile delivery station — all served/to be served by Entergy Arkansas."
Entergy New Orleans welcomed Amazon too, in the form of daily flights by Amazon Air that started from Louis Armstrong New Orleans International Airport in November as part of a national expansion by Amazon to build an air cargo network that will compete with the likes of FedEx, DHL and UPS.
In Entergy territory, the deals keep coming because communities keep growing. "We continue to have as many projects as we can manage," says Steve Pilgrim, director, Business & Economic Development, Entergy Texas.
"It's definitely picked up," says his colleague Karl Segura. "It's wide open."
Companies can contact the business development team to learn about the opportunities in Entergy's territory.
Article originally published in the May 2021 issue of Site Selection Magazine.
---