Insights > Entergy Texas prepared for winter weather, shares ways for customers to prepare
Entergy Texas prepared for winter weather, shares ways for customers to prepare
12/14/2022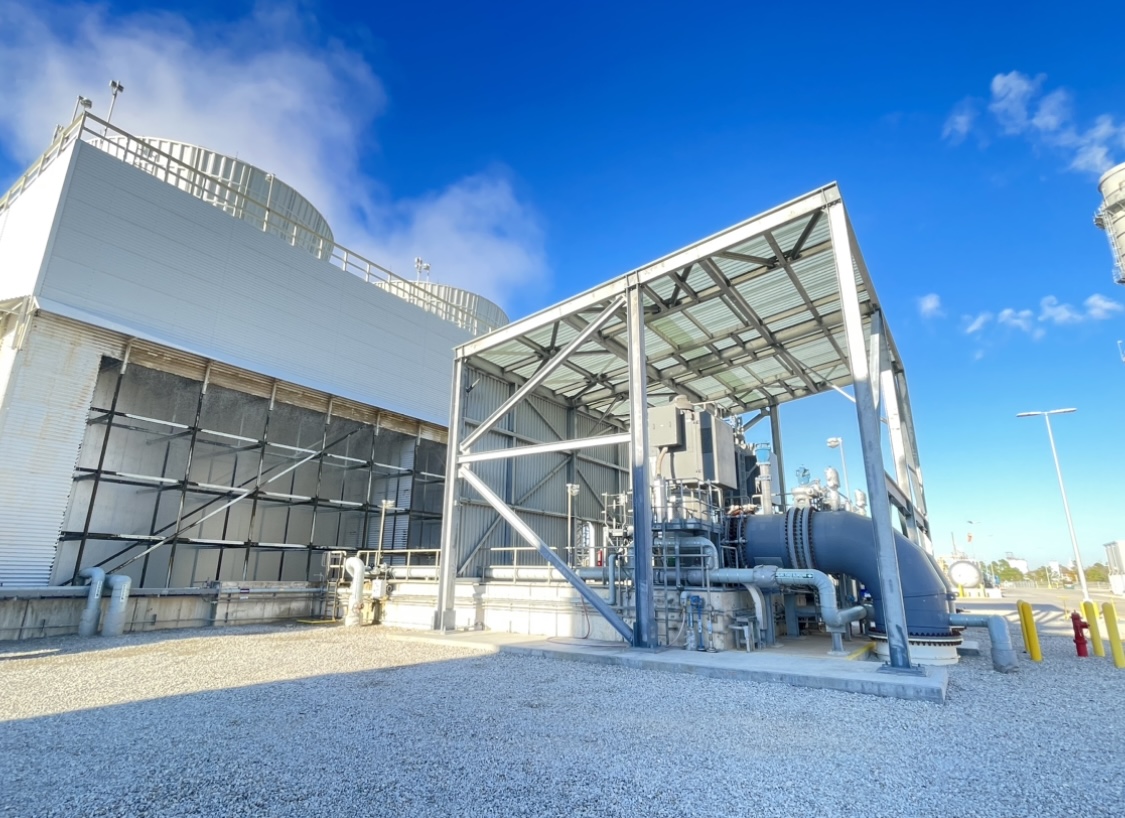 Since the extreme winter weather event in February 2021, teams across Entergy have completed upgrades to better protect our infrastructure from extreme cold, wind and freezing rain. As we approach winter, we met with Beverley Gale, vice president of power generation for Entergy Texas, to learn more about the work the company completed to protect its power plants and prepare for winter. 
What steps has Entergy Texas taken to prepare for extreme cold in the future?
Gale: Entergy Texas always reviews past storms and events to evaluate how we can better protect our infrastructure in the future. The company has implemented modifications to harden our assets against freezing conditions and has completed all upgrades to add protection in advance of extreme weather. We hired a third-party consultant to help develop and enhance plant-specific processes and business unit procedures that implement the latest North American Electric Reliability Corporation winter readiness recommendations in advance of required implementations. In addition to our infrastructure upgrades being completed, we have incorporated all lessons learned from the extreme winter weather faced last year into our procedures. Our employees have completed their winter readiness training and are prepared to safely and efficiently respond in the event we face challenging weather conditions.
Why was working with the NERC important when making the upgrades?
Gale: The North American Electric Reliability Corporation is a not-for-profit regulatory authority whose mission is to help reduce risks to the reliability and security of the electric grid. Part of that mission includes developing, implementing, and enforcing mandatory reliability standards for the bulk power system in accordance with federal legislation. NERC has implemented several winter readiness requirements for plant operations that are not required until 2023, but Entergy Texas has completed these upgrades ahead of the timeframe.
What are some of the steps the company made to prepare Entergy Texas' plants for the winter?
Gale: We improved plant-specific winter preparedness plans for each power plant to better prepare each site for extreme weather. Our teams successfully implemented several new upgrades to better prepare our plants. A few of our power plant upgrades in Texas include:
Insulated critical equipment using improved method/materials to protect them to lower temperatures.
Insulated all piping with the potential for standing water during normal operation to prevent freezing.
Designed and built permanent windbreaks or enclosures to protect pumps and other critical equipment.
Added wireless instrumentation under insulation to provide control room operators early indication of declining equipment temperatures.
These are some key improvements to help further protect our power plants based on some of the issues we saw during last year's winter weather event. These improvements will help protect our infrastructure as we work to provide reliable service to customers. 
What are some ways customers can prepare for extreme winter weather?
Gale: Even though we live in a coastal region where extreme cold is rare, it's still important to be prepared for freezing weather. 
We play a critical and essential role, and that is providing energy for our customers. Entergy Texas has undertaken a significant review of our preparedness and protections against extreme conditions, developed a comprehensive plan to better protect our power plants from extreme cold, and completed substantial upgrades in order to keep energy flowing. We are prepared for winter weather and encourage our customers to prepare too. Our Entergy Storm Center offers tips and ways for customers to plan for all weather events.
Customers can prepare for extreme winter weather by following a few tips:
Winterize your home by insulating walls and attics, caulking and weather-stripping doors and windows, and installing storm windows or covering windows with plastic. Clear rain gutters. Repair roof leaks and cut away tree branches that could fall on a house or other structure during a storm. View a quick video for ideas for winterizing your home.
Insulate pipes with insulation or newspapers and plastic. Allow faucets to drip a little during cold weather to avoid freezing. 
Keep fire extinguishers on hand, and make sure everyone in your house 
knows how to use them.
Take care with alternate heating sources. During colder months, house fires pose an additional risk, as more people turn to alternate heating sources without taking necessary safety precautions.
Learn how to shut off water valves in case a pipe bursts.
Have a licensed contractor check the structural liability of the roof to sustain unusually heavy weight caused from the accumulation of snow or water.
---