Insights > Entergy Volunteers Help Sound the Alarm in New Orleans East
Entergy Volunteers Help Sound the Alarm in New Orleans East
11/12/2019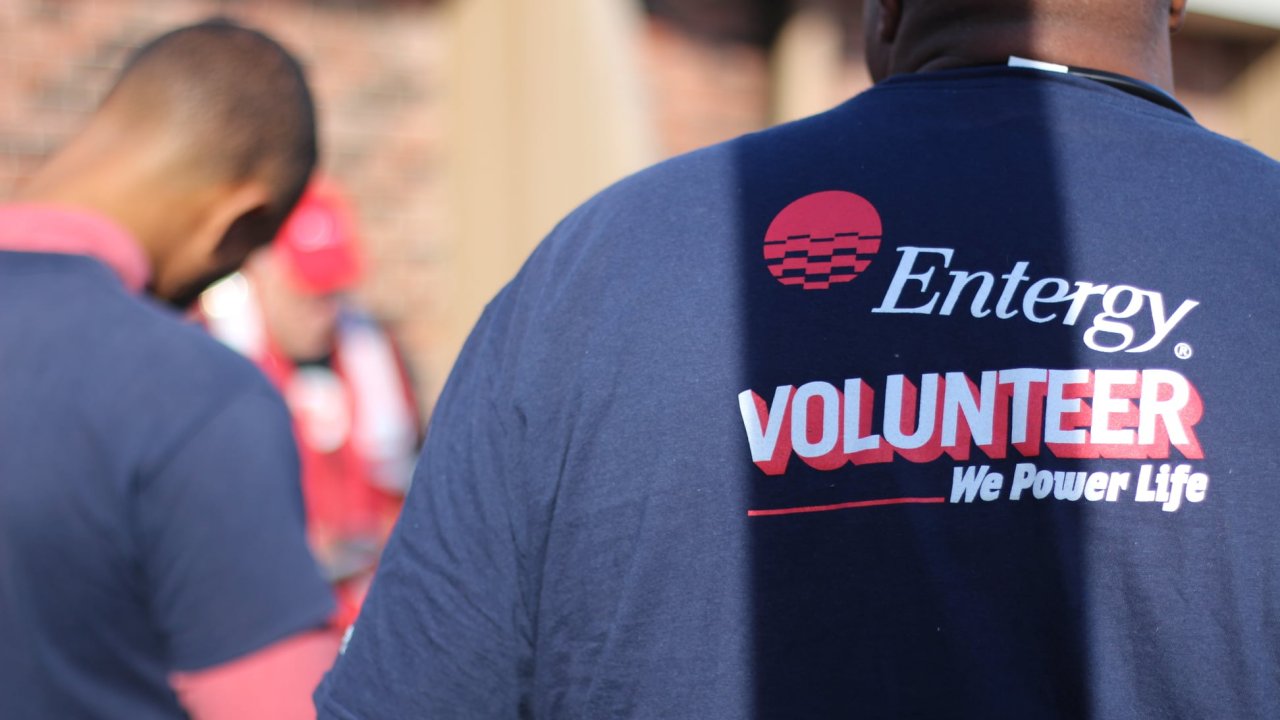 Steven McDonald noticed the Entergy and Red Cross volunteers across from his Cannes Street home in New Orleans East early Saturday morning, Nov. 2. With a friendly smile, he emerged from his home to greet the volunteers who were setting up to Sound the Alarm.
Sound the Alarm is a national American Red Cross campaign that helps save lives by installing free smoke alarms in homes and educates customers and the community about home fire safety.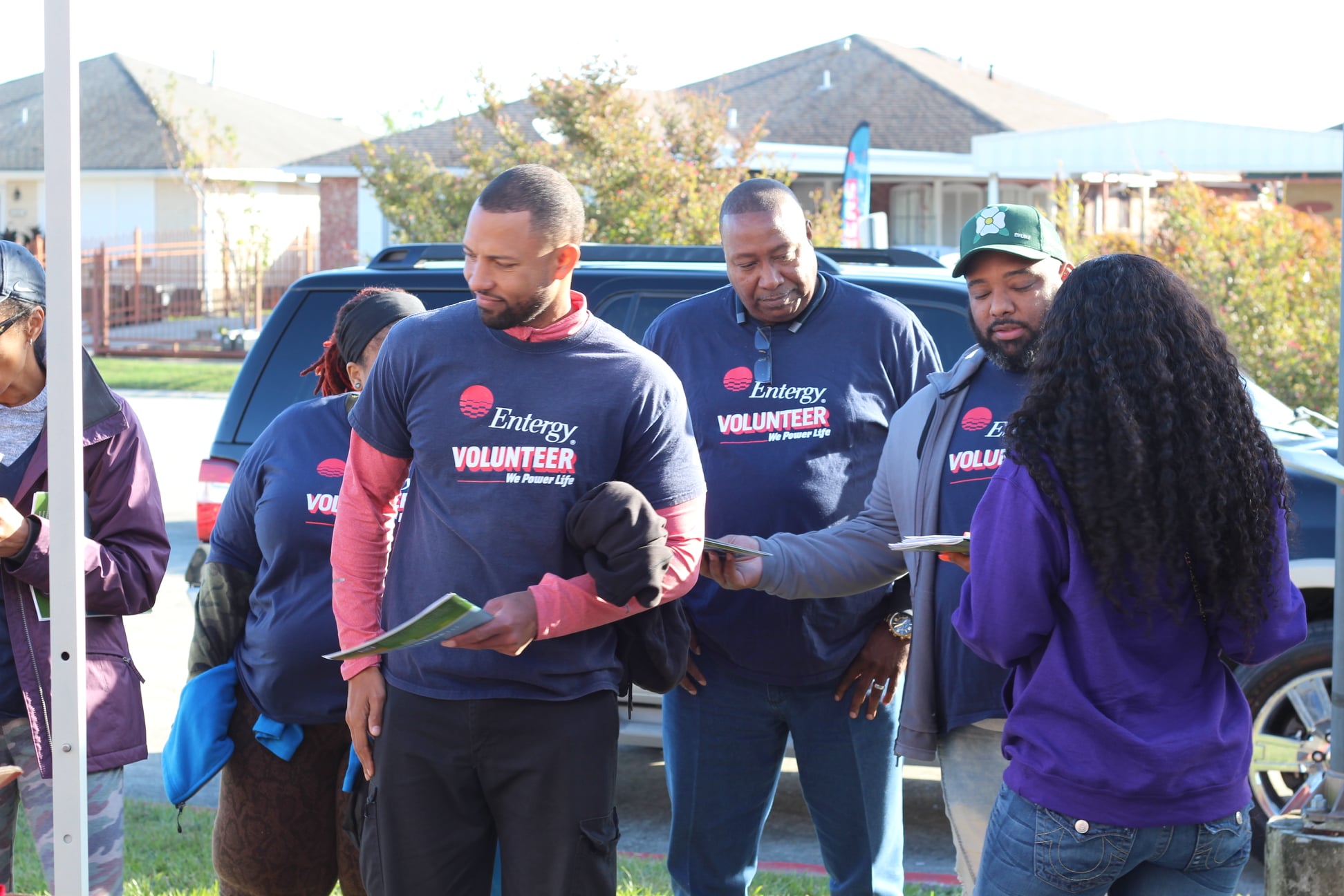 "Safety and volunteerism play an integral part in Entergy's mission to create sustainable value for our customers, employees, the communities we have the privilege to serve and our owners," said Patty Riddlebarger, Entergy corporate social responsibility vice president. "From generous donations and supporting natural disaster relief efforts to volunteers working hands-on with our communities, Entergy's partnership with the American Red Cross has allowed us to be at the forefront of our customers' safety."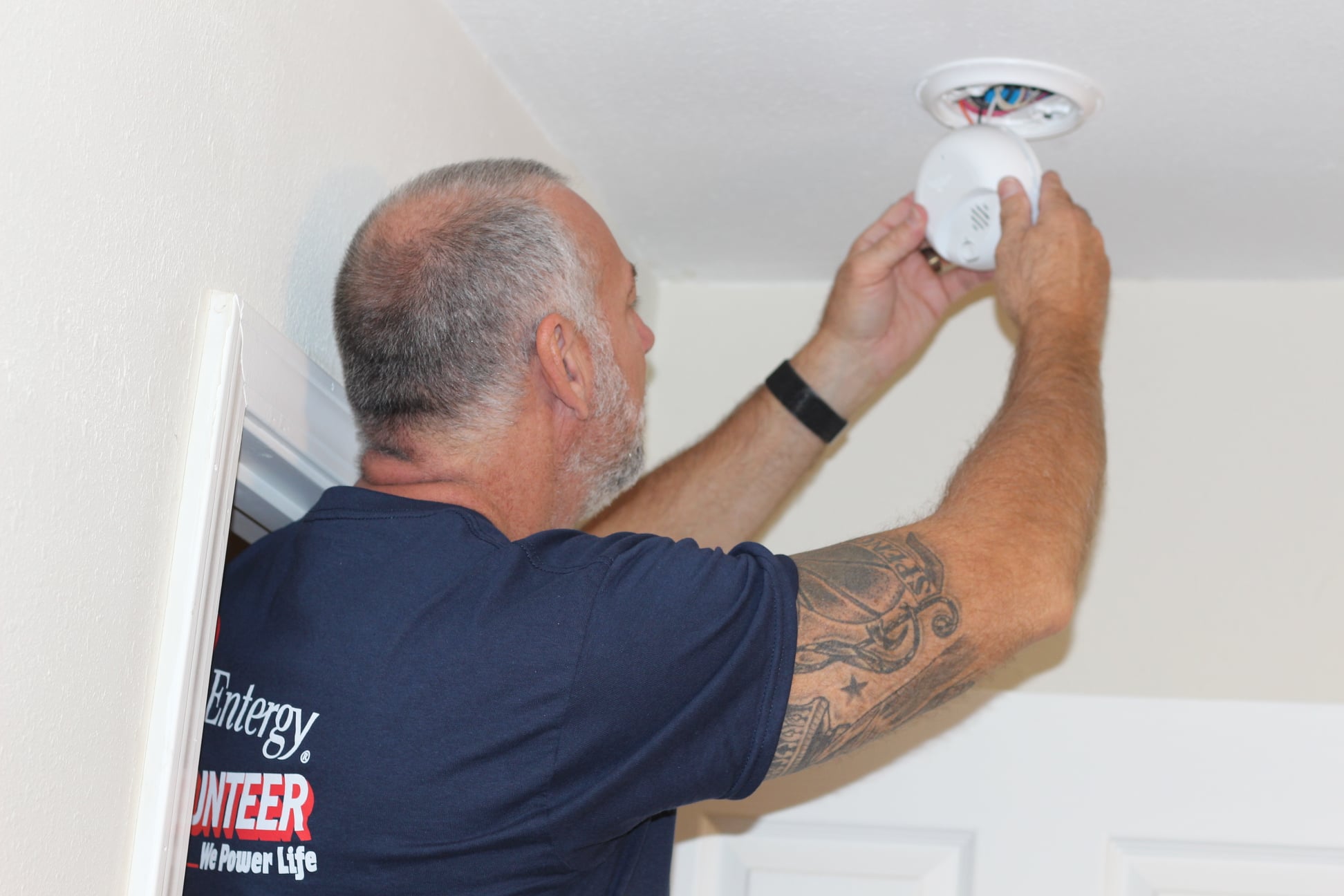 Volunteers were trained on how and where to install smoke alarms, and how to engage with and educate customers on fire safety during the home visit. Four teams canvassed the Michoud neighborhood with supplies, tools and literature about home fire safety. A total of 33 new smoke alarms were installed in 14 New Orleans East homes.
Mr. McDonald's home was the first stop for one of the groups. Riddlebarger sat down with him to discuss home fire safety, prevention tips and helped him devise a home fire escape plan to post on his refrigerator. She explained that at least two escape plans were needed for each room in the event one exit was blocked.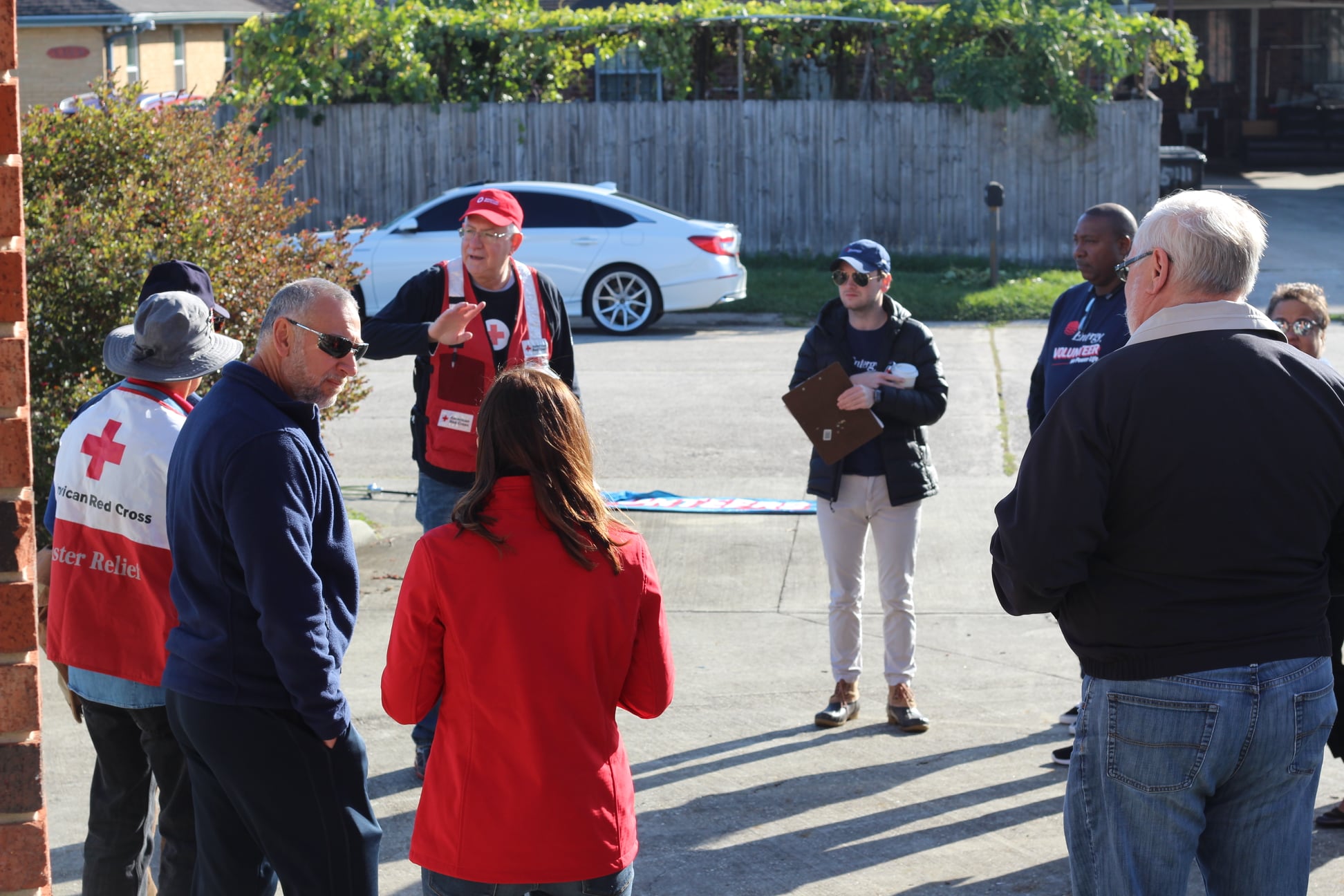 Entergy New Orleans senior customer service representative Demetric Mercadel provided Mr. McDonald with Entergy safety information and resources, and Kaleb Stargel, volunteer coordinator, presented him with a Red Cross t-shirt.
Entergy is committed to growing strong, healthy and vibrant communities through volunteer service to create and sustain a safe and healthy life for its customers and communities.
To take advantage of this life-saving program, residents should contact their local American Red Cross chapter or visit SoundTheAlarm.org.
---