Insights > Entergy's Climate Report Aligned with International Reporting Framework
Entergy's Climate Report Aligned with International Reporting Framework
08/02/2019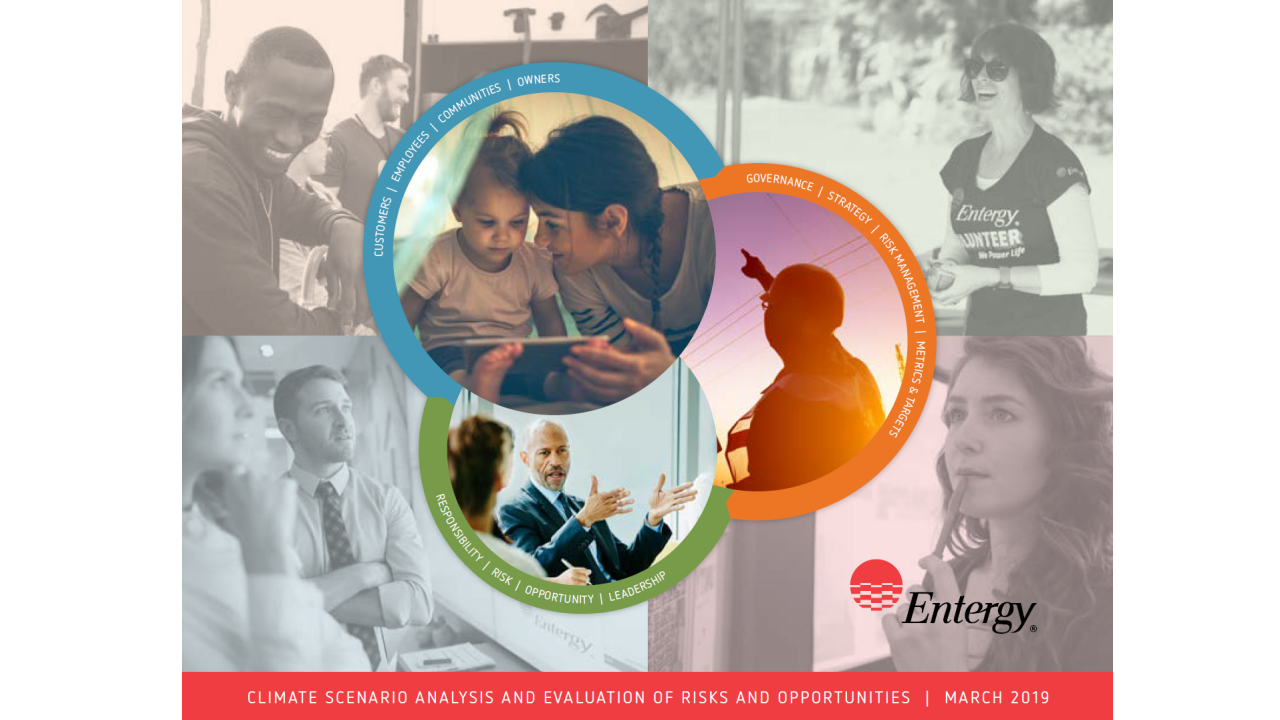 Entergy continues to advance its sustainability strategy and demonstrate its long-time commitment to environmental stewardship. In March, the company published a climate report that outlines its business objectives for managing climate change risks and opportunities. Entergy's climate report is aligned with the international Task Force on Climate-related Financial Disclosures, which is a reporting framework that promotes transparency and high-quality, relevant climate disclosures that are comparable within and across industries. Entergy has also become an official supporter of the TCFD, one of only four U.S. companies in the utility sector to do so.
The TCFD was established to develop a framework for companies to provide voluntary, consistent climate-related financial risk disclosures to investors, lenders, insurers and other stakeholders. The recommendations of the Task Force help companies understand what financial markets want from disclosure in order to measure and respond to climate change risks and encourage firms to align their disclosures with investors' needs.
Entergy's alignment with the TCFD also was recently recognized by M.J. Bradley & Associates, an independent advisory firm that acted as an advisor for Entergy on the project.
To learn more about the company's renewed commitment to a lower carbon energy future, read Entergy's Climate Scenario Analysis and Evaluation of Risks and Opportunities at entergy.com/ClimateReport.
---