Insights > Fouché to be Honored as Lineman of the Game at Saints-49ers Showdown
Fouché to be Honored as Lineman of the Game at Saints-49ers Showdown
12/04/2019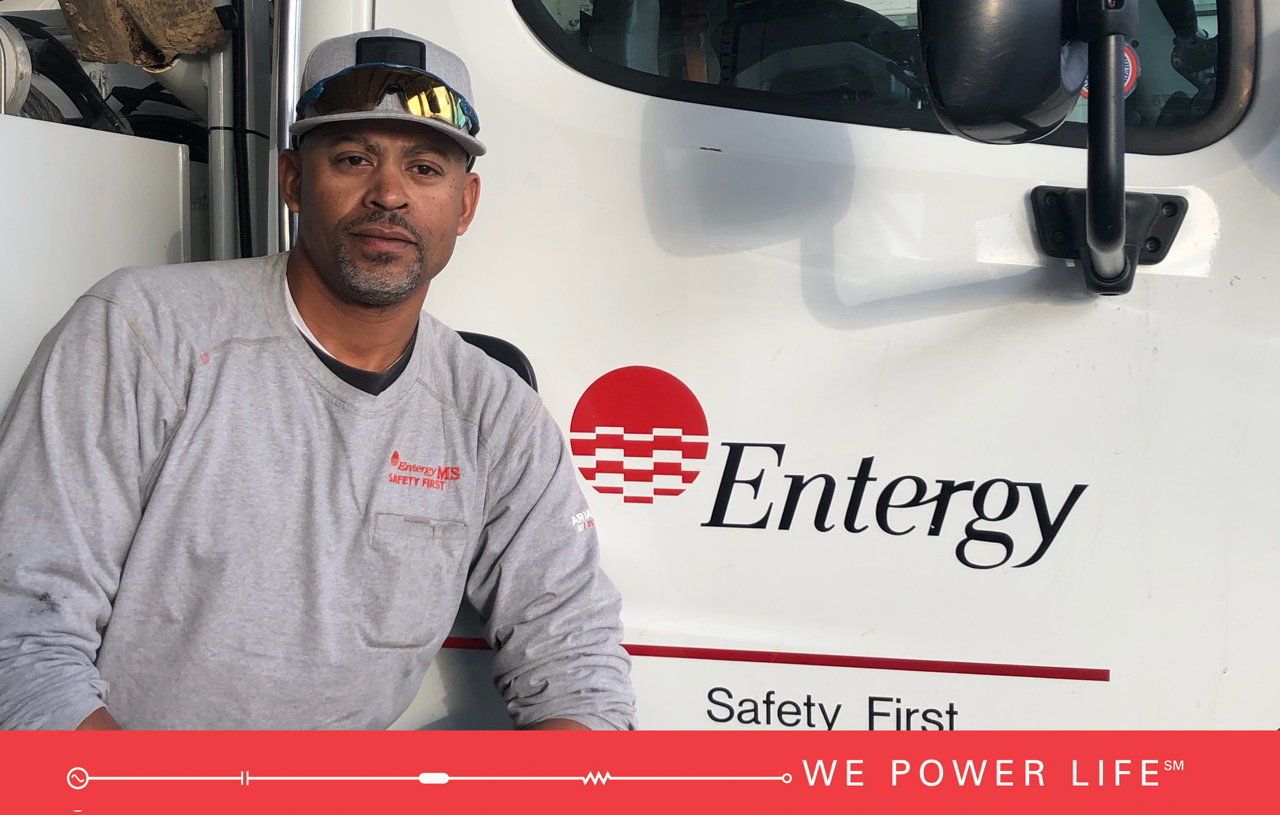 For Sure, Fouché's a Fan—But His Heart is in San Francisco
Dedication to the job, to safety and to customers has earned Michael Fouché, a senior lineman in Entergy Mississippi's Jackson network, a distinct honor. He'll be recognized as the Lineman of the Game when the New Orleans Saints take on the San Francisco 49ers at home in the 'Dome on Sunday, Dec. 8.
And while hard work, not luck, earned him the honor, this lineman had incredible luck in getting selected for this late season match-up between two of the NFL's more formidable teams.
"Without a doubt, my love for the game is unreal," said Fouché. "As for a favorite team, I've always been a fan of Brees, but my heart, as everyone knows, is with the San Francisco 49ers."
Fouché and a friend will enjoy two nights in the Crescent City, an all-access pass to the VIP Tent and the sideline for the pre-game warm-up, plus tickets to the Entergy suite to watch the game in style.
Before half-time he'll head down to the field to be recognized before the crowd during a game break.
"Michael is very deserving of this," said his supervisor, Jerry Wilson. "He is focused on safety for himself and his crew for every job task to which he's assigned. He often volunteers for extra work assignments at night and on weekends to help restore power to customers, and prides himself on making sure every job is done right the first time so that we keep the customers satisfied."
---