Insights > From Sweeping to Supervising, Dickerson's Done it All
From Sweeping to Supervising, Dickerson's Done it All
07/10/2018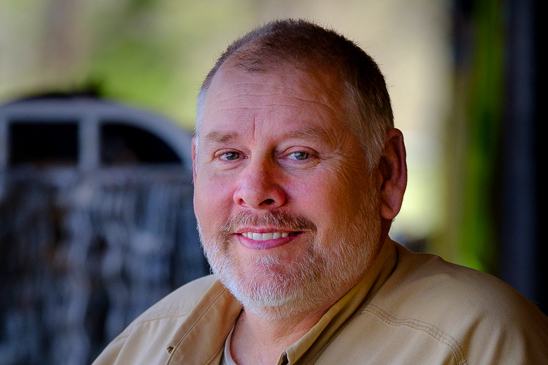 When Terry Dickerson took a job as a janitor in Entergy Arkansas' Gurdon office in 1981, he didn't see himself running the place 35 years down the road. But, after several twists and turns, that's exactly how it turned out.
At age 18, working at the Piggly Wiggly for two-something dollars and hour, Dickerson thought he'd "hit the mother lode" when offered a job sweeping the floor and mowing the lawn for $4.90 per hour for Arkansas Power & Light.
Dickerson soon advanced from mop jockey to meter reader. Since he had studied industrial electrical wiring at a vo-tech school in Malvern, he jumped at the chance in 1984 to begin training to become a lineman. Four years later he was a journeyman lineman, keeping the lights on in and around Gurdon. In 1995 the company consolidated the Gurdon and Arkadelphia offices, so his group moved its base to Arkadelphia.
At age 42 and old knee injury caught up to him and he traded in his climbing hooks for a computer terminal, taking a job in Little Rock as a dispatcher for Entergy Arkansas. But line work was in his blood. After getting his knee problem taken care of and dispatching for eight years, Dickerson returned to line work in Hot Springs. "Here I had almost 25 years of seniority, and suddenly I'm a 50-year-old lowest guy on the totem pole. Which is fine. The young guys were really great to help me. They knew I couldn't do what they can do. I had the knowledge. I just didn't have all the physical strength and agility of a younger man."
After four years in his second career as a lineman, and opening came up for line supervisor in the Arkadelphia office. Dickerson got the job, overseeing all the Arkadelphia-area linemen, including those who take care of Gurdon, where he once swept the AP&L office floors.
What would Dickerson like for people to know about linemen? "There's so much a lineman misses in his family's life because of what he does for a living. I know we choose it, but there is a sacrifice involved. You want to do the very best job you can do. It can be a hard life, but it's what you make it. Linemen, as a rule, are very dedicated, hard-working, very loyal. They're a good bunch of folks."
Dickerson and his wife, Julie, recently moved into a new home on the Caddo River near Amity. They have two grown sons, Jake, who is a counselor, like his mother, and Nick, who, like his dad, works for Entergy Arkansas. Nick is training to be a relay (substation) technician.
"It's been a good career, and I'm looking forward to a few more good years," Dickerson said.
---