Insights > Helping bring a brighter future to our youngest customers
Helping bring a brighter future to our youngest customers
05/30/2019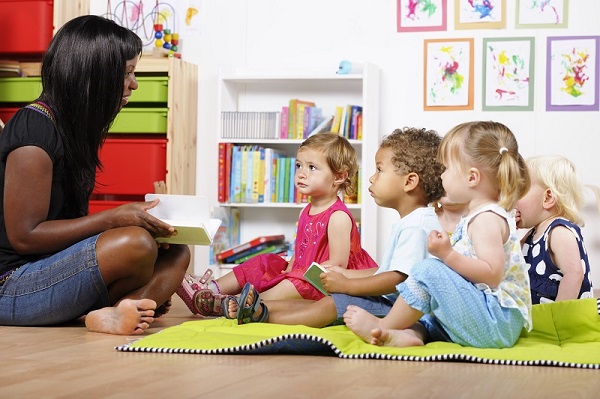 It's been nearly 20 years since Entergy's former CEO, the late Wayne Leonard, saw the critical need for businesses to support childhood education programs and organizations. Through an economic study, we found that every dollar spent on high-quality early childhood education returns $9 in benefits to society.
Investments by the state of Louisiana, nonprofit organizations, businesses and industries in educational programs help our communities grow and thrive. These investments are paying off. In 2018, a record number of Louisiana students graduated from high school, according to statistics from the Louisiana Department of Education.
For more than two decades, we've partnered with organizations such as the Louisiana Policy Institute for Children, Stand for Children, the Early Childhood Coalition, and the United Way of Southeast Louisiana to support research and advocacy initiatives that have focused attention on early childhood education. Because of partnerships like these, more than 90% of at-risk 4-year-old children in Louisiana now have access to early childhood education.
While our efforts are making an impact, we can't overlook the influence a lack of availability to early childhood education has on our most vulnerable citizens and society. When it comes to children from birth to age 3, we have a significant gap to fill with fewer than 15 percent of at-risk children being served.
We're going to continue to look for ways to work with our nonprofit leaders and our elected representatives to help prioritize funding and support for early child care and education in Louisiana.
A bright economic future for Louisiana depends on our ability to create a solid foundation for even our youngest customers.
By investing in education, infrastructure or working to attract new jobs, Entergy is focused on creating a brighter future for all our communities.
To learn more about Entergy's commitment to education, click here. 
---