Insights > IT Employees Makes it 100 and Then Some
IT Employees Makes it 100 and Then Some
05/27/2021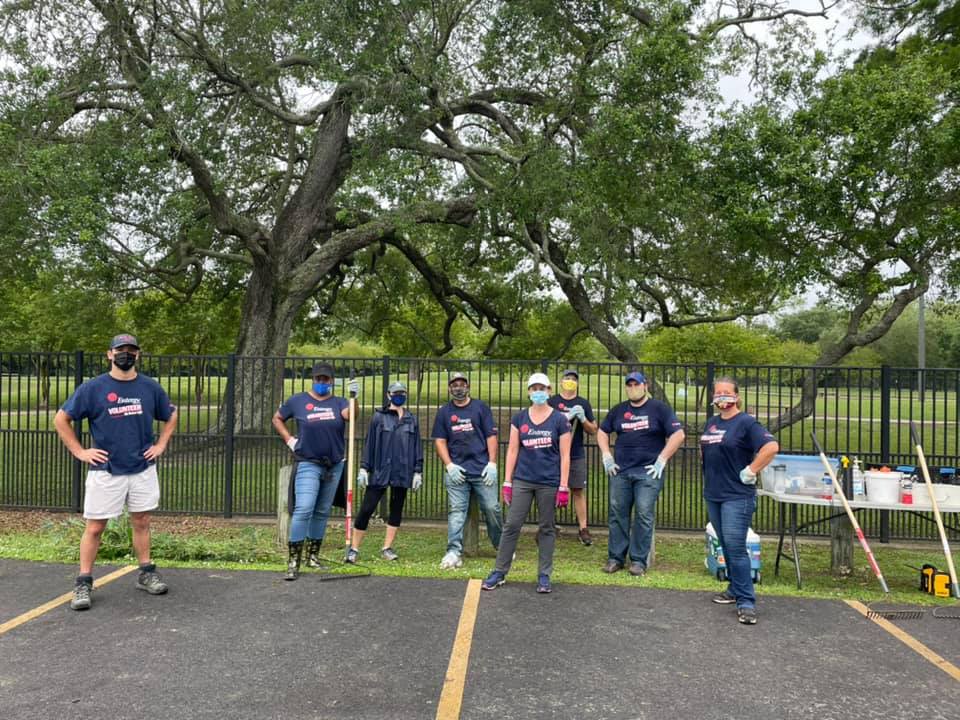 While employees volunteer tens of thousands of hours year-round, National Volunteer Month is one of the most recognized times employees enjoy giving back to the community.  Entergy's information technology team contributed more than 400 hours of community service, exceeding their #IT100HourChallenge in April.
The 100 hour challenge was an internal goal set by the IT employees across our service territory to implement more service in their local communities.
"We created the IT 100 Hour Challenge to provide our team with a goal to reach for the month. I am proud of my team for getting together to reach and exceed this goal, but joining our community partners to give back is the ultimate achievement," said Laura Plante, senior IT consultant.
A Look at IT in the Community
Spread Love the New Orleans Way: Louisiana based employees volunteered with ArcGNO 's Recycle Center to sort 20,000 pounds of Mardi Gras beads. Volunteers sorted the beads into 40 bags, which will be sold to float riders during Mardi Gras – reusing the beads helps fund programs to support those with intellectual disabilities and save beads from heading to our landfills.
A "Pawsome" Time: IT employee volunteers in New Orleans hauled and spread an estimated 20,000 pounds of sand for City Park's dog park for pets to explore and enjoy.
Passing the Peas: Arkansas and Baton Rouge based employees joined the Feeding American Network and partnered with local organizations to increase access to healthy and nutritious food for families and individuals in need. Volunteers in Baton Rouge helped package over 8,000 pounds of food with the Greater Baton Rouge Food Bank feeding over 744 families. Arkansas volunteers helped package over 3,000 pounds of food with the Arkansas Food Bank feeding over 180 families.
It's Moving Day: Employees volunteered with the Habitat for Humanity in St. Tammany Parish to move furniture, sort and organize donations and stock shelves with new products at the St. Tammany ReStore.
Giving back and volunteerism are an integral part of Entergy's mission because we can only be as successful as the communities we serve. In 2020, Entergy employees and retirees contributed 95,000 hours of volunteer service, valued at approximately $3.4 million, to a variety of charitable causes. To learn more about Entergy's employee volunteer program, visit https://www.entergy.com/our_community/volunteerism/
For more than 100 years, Entergy has powered life in our communities through strategic philanthropy, volunteerism and advocacy. Entergy's corporate social responsibility initiatives help create and sustain thriving communities, position the company for sustainable growth and are aligned with the United Nations Sustainable Development Goals. Our top CSR priorities are education/workforce development, poverty solutions/social services and environmental programs.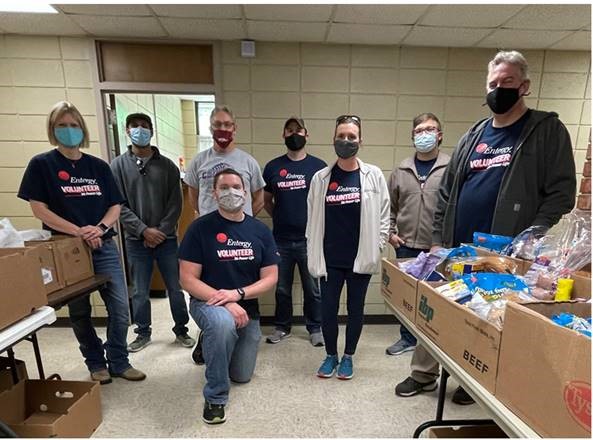 ---