Insights > Jackson Transmission Team Raises Money for Local United Way
Jackson Transmission Team Raises Money for Local United Way
12/12/2018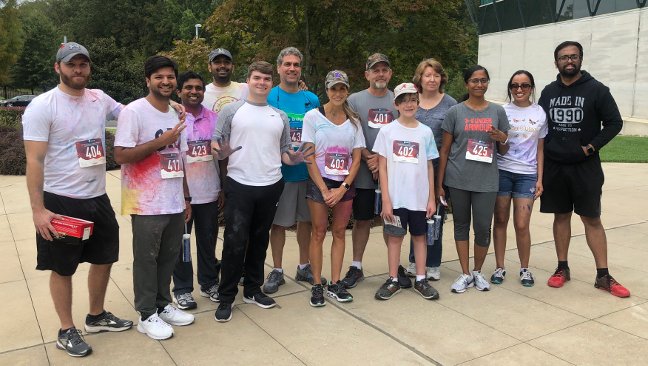 In support of the annual United Way fundraising campaign, Entergy's Jackson transmission team hosted a week of activities In October to raise money for the local United Way chapter.
From a 5K run to an opportunity to "pie" a senior leader, transmission employees worked together to raise more than $7,000 for the United Way. The annual campaign is an opportunity to support the United Way's goal of funding improvements in education, financial stability, health and special resources for women and children.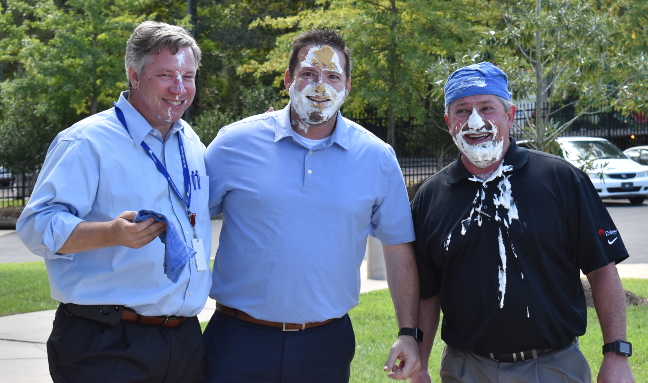 Entergy's week of activities included:
A Color Run/Walk hosted by the Diversity and Inclusion team.
A book drive to collect children's books for the United Way's educational initiatives program.
A chili and dessert cook-off contest.
A raffle with the chance to win Mississippi State University football tickets, Saints tickets and gift cards.
Employees also had the opportunity to hear from representatives of the local United Way, as well as the Boys and Girls Club and the Magnolia Speech School, two organizations supported by the United Way. Speakers shared the impact donations make on the United Way, especially for children in the Jackson community.
---