Insights > Meet the nuclear professionals: Kalynn Rios
Meet the nuclear professionals: Kalynn Rios
06/01/2023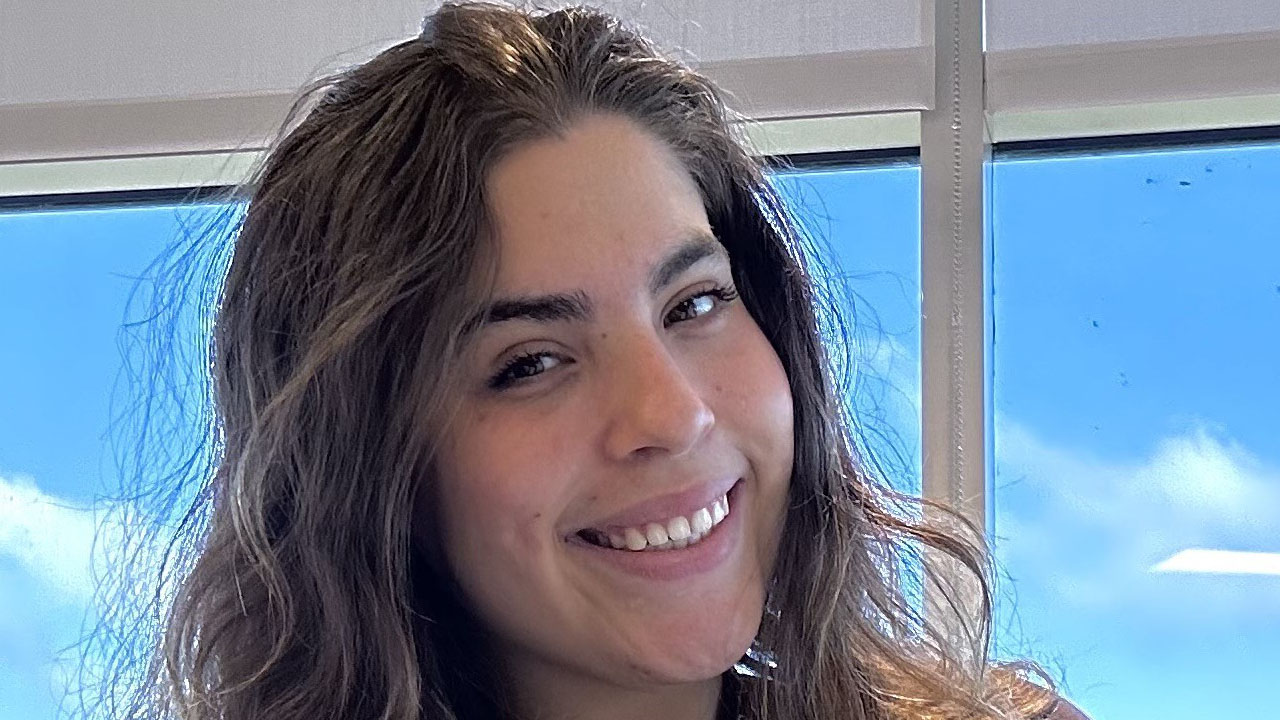 Meet Kalynn Rios, an Entergy Nuclear program engineer in the central asset management group based out of nuclear headquarters in Jackson.
Rios was born in New York and moved to Miami at the age of five, where she stayed until she attended Florida State University. She began working with Entergy Nuclear after graduating in June of last year.
During college, Rios interned at Waterford 3 Steam Electric Station, which gave her a site perspective that she carried back to headquarters with her and strengthened her passion for nuclear power.
Arkansas Nuclear One Unit 1 and Unit 2 and Waterford 3 are pressurized water reactors (PWRs), containing steam generators. Rios and her peer Jasmyn Bone manage the steam generator program for the fleet.
"One of the requirements of the Nuclear Energy Institute, which Entergy has committed to abide by, is to have a steam generator program that is intended to maintain the asset, monitor for degradation of the asset and ensure structural integrity is maintained in order to protect the health and safety of the public," said Rios. "On a day-to-day basis, my team monitors the fleet steam generators and ensures performance criteria is met."
Her favorite accomplishment so far was finishing her training months before she was expected to.
"I'm proud of how fast I have progressed in my role. We have our initial training, which usually takes about a year, and I was able to complete it in nine months," Rios said. "I also completed two qualifications. I haven't had much experience yet, but I'm proud of my ability to set deadlines for myself and meet them."
Kalynn's favorite value of Entergy Nuclear's Nuclear Excellence Model, used internally to promote specific values throughout the company, is Always Learning, which aligns with her favorite aspect of the nuclear industry—its transparency and willingness to collaborate across utilities.
"There are so many diverse people in our workforce," Rios said. "We're an industry that works together to solve a problem. It's important to keep an open mind to be able to learn things from people who you might not expect to."
"While I've been learning and enhancing my understanding of my role, everyone on my team has asked how they can help me. While I was practicing for my oral boards, each member set aside an hour out of their day or week to quiz me," she continued. "The support I have gotten from my team and with people outside of my team, too, has been amazing."
"I love the collaboration across our industry. We have monthly meetings with the Electric Power Research Institute and steam generator personnel from different utilities to share operating experience. The most amazing part about my job is the transparency, support and collaboration both within the company and throughout the entire industry. We get to ask our peers how to be better and learn from each other."
Outside of work, Kalynn loves going on walks and runs outside. She also enjoys photography of all sorts, from nature to events. When possible, she visits her large family in Miami and especially enjoys their tradition of a big breakfast on Christmas morning.
---