Insights > Keep the Spark Alive in Your Mobile Phone
Keep the Spark Alive in Your Mobile Phone
02/11/2020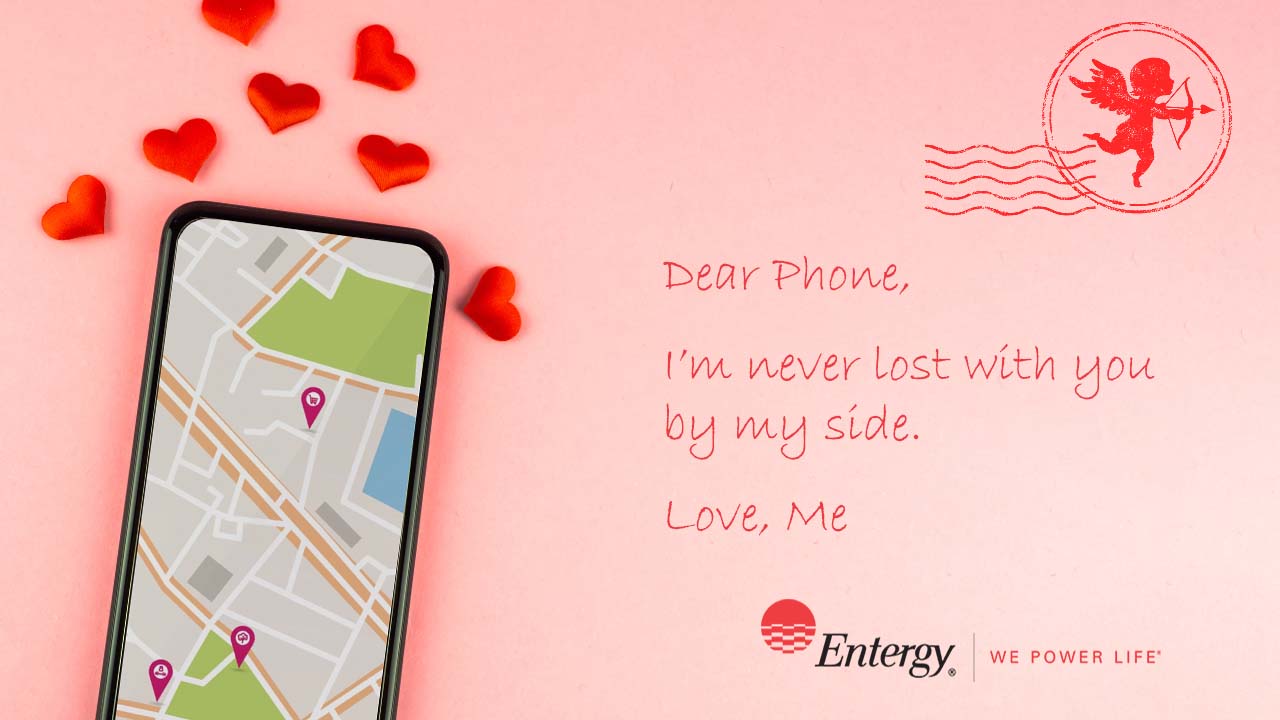 Are you in a relationship with your mobile phone? In our hyper-connected world, being without a functioning phone can make us feel lost. If your phone is a constant companion, here are some quick tips to avoid drifting apart.
Conserve your phone's power by switching to battery-saver mode, which disables automatic updates and notifications.
Save energy by reducing your phone's display brightness and turning off the auto-brightness feature.
Turn off WiFi if you're on the road and away from a WiFi network.
Avoid using power-hungry apps unless they're totally necessary. And be sure to fully close out apps when you're finished using them.
Minimize streaming video, shooting video and taking pictures to reduce power usage.
Keep a portable phone charger in your home and/or in your vehicle. Consider purchasing a back-up power supply as well. That way, you can stay connected even during an extended power outage.
We'd love to connect with you, too! It's easy:
Download the free Entergy app. The app offers easy access to our View Outages website, account information, our online storm center and more.
Sign up for Entergy alerts. My Account text alerts can give you outage update information including estimated restoration time, service crew arrival, number of customers affected and outage cause.
Follow us on social media for restoration updates and other information.
---