Insights > Legacy generation plants power Mississippi through 20th century, beyond
Legacy generation plants power Mississippi through 20th century, beyond
04/20/2023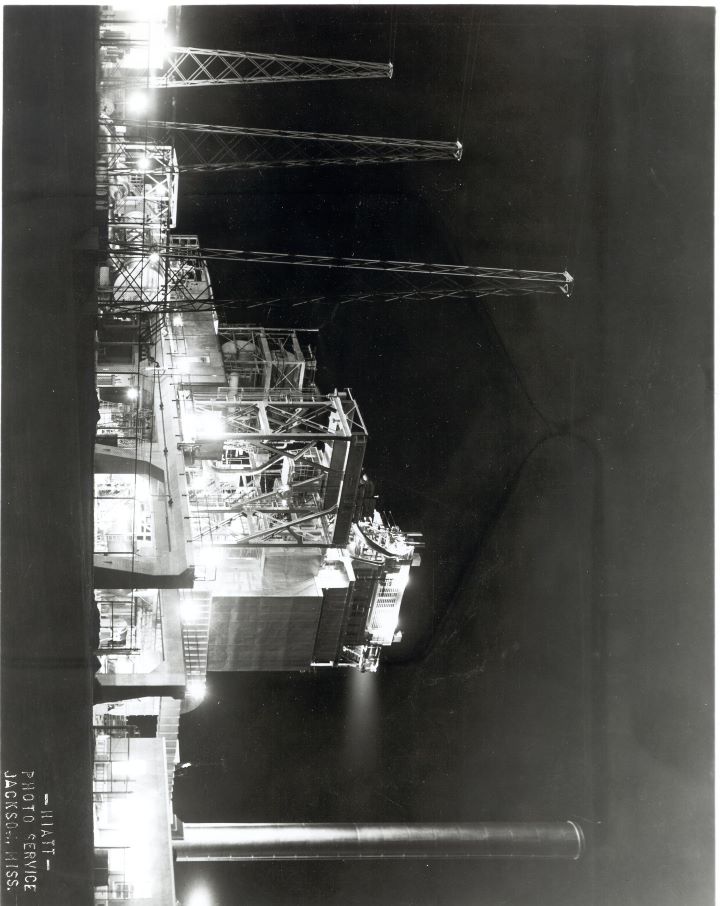 Many Mississippians were still burning kerosene lamps in 1923 when Entergy founder Harvey Couch inked deals to buy electric utilities in Jackson, Columbus, Greenville and Vicksburg, forming The Mississippi Power and Light Company.
By marketing and selling household appliances, he also made sure customers had plenty of uses for the company's product as sales boomed for refrigerators, ranges, water heaters, radios, toasters, fans and curlers.
In less than a decade, Couch's strategy of buying municipal utilities and building transmission lines to connect them helped broaden the company's footprint from Tunica to McComb. In 1926, he sold the Columbus utility and focused on the western half of the state.
Although Couch died in 1941, the foundation he had established in Mississippi helped position the company to meet the post-World War II surge in electricity demand and the accelerated pace of business and industry expansion.
Post-war growth provides capacity for future
From 1948 to 1975, MP&L built five generating plants fueled primarily by natural gas to provide reliable, affordable electricity for a growing Mississippi: Rex Brown Steam Electric Station in Jackson, Natchez SES, Delta SES in Cleveland, Baxter Wilson SES in Vicksburg, and Gerald Andrus SES in Greenville. Gerald Andrus, the only one of these plants still operating, will be retired in 2027.
"These units were much bigger and could support significant increases in load, which was key in Mississippi's economic development efforts," said Darron Case, who retired in 2022 as director of resource planning and market operations. "They made it possible for our communities to attract new industries, and it became a dynamic process as more units were added to match demand in high-growth areas."
In 1948, the year Rex Brown's first unit went into operation, 39 new manufacturing plants opened in 32 towns across the service area. The largest was Johns-Manville wallboard plant in Natchez. Other companies included Alexander Smith Carpet in Greenville, Superior Coach in Kosciusko and Marquette Cement in Brandon.
By the close of the 1950s, Natchez SES, Delta SES and three additional units at Rex Brown SES were supplying power to the grid.
The energy scene took off in the 1960s, when the average residential customer increased electricity usage by 80% and the price for electricity fell 35%. In 1963, MP&L announced a seven-year plan to spend $150 million on new electrical power facilities—a sum equal to the company's expenditures over the previous 40 years. 
When construction began on Baxter Wilson's second unit in 1968, it was the largest construction project ever undertaken by a Mississippi utility. In 1970, the company's 45-county service area reported 45 new and expanded industries, an all-time record for one year, and plans were announced to build Gerald Andrus SES.  
Diversifying for continued growth 
Around that time, a deepening global energy crisis began affecting supplies of natural gas, prompting the company to launch a $50 million program to adapt plants to  burn fuel oils efficiently. Gerald Andrus SES was the first plant designed to  use primarily fuel oil and included additional investments to maintain clean air standards and conserve natural resources.
During its 50th anniversary in 1973, the company experienced another growth spurt with the purchase of Capital Electric Power Association, a move that added 17,000 customers over a seven-county area of central Mississippi. 
In 1975, Gerald Andrus SES began operating in Greenville, providing the company with a total generating capability of 2,752,000 kilowatts from five plants and a safe, reliable and economical source of electricity well into the 21st century.
"The electricity generated by our legacy plants was vital in advancing Mississippi's economy and creating jobs and a better quality of life," Case said. "Plant employees took pride in safe operations and were always finding ways to give back to their communities. It's a mindset from the earliest days that came to define Entergy Mississippi as a company, and one that's still very much alive today."
---