Insights > Like Mother, Like Son
Like Mother, Like Son
08/10/2018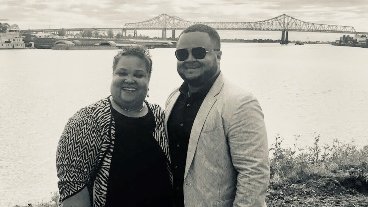 Bike the Big Easy on Oct. 13 helps raise funds for Entergy New Orleans' The Power to Care customer assistance program.
Demetric Mercadel has been bike riding all through New Orleans and City Park with her son, Todd C. James, since Todd was old enough to ride a bike. During Entergy's annual Bike the Big Easy cycling event in New Orleans Oct. 13, the pair will celebrate their lifelong love of cycling together. They both are looking forward to the 25-mile bike ride through some of the city's most historic neighborhoods.
Mercadel, senior public affairs customer service specialist for Entergy New Orleans, admits she may not be able to keep up with Todd, who is now 38 years old and an avid cyclist. Regardless, "October is always a great month for Bike the Big Easy as the weather changes and families come together for a great time," Mercadel said.
Because a portion of Bike the Big Easy proceeds go to Entergy's The Power to Care customer assistance program, Mercadel works hard to ensure a successful event. She coordinates vendors, volunteers and other Entergy contributors who help make the event fun for all riders.
The event follows some of nearly 120 miles of bike paths Entergy helped create, making New Orleans one of the nation's best cities for bikes. Bike the Big Easy has raised about $100,000 since the event launched in 2014.
The bike ride will begin at 7:30 a.m. on Saturday, Oct. 13, at Champions Square. As many as 130 Entergy employees are expected to be among the anticipated 1,500 ride participants.
You can register for Bike the Big Easy here.
---