Insights > Meet the pros: Arkansas Nuclear One's Mason Berry
Meet the pros: Arkansas Nuclear One's Mason Berry
09/07/2023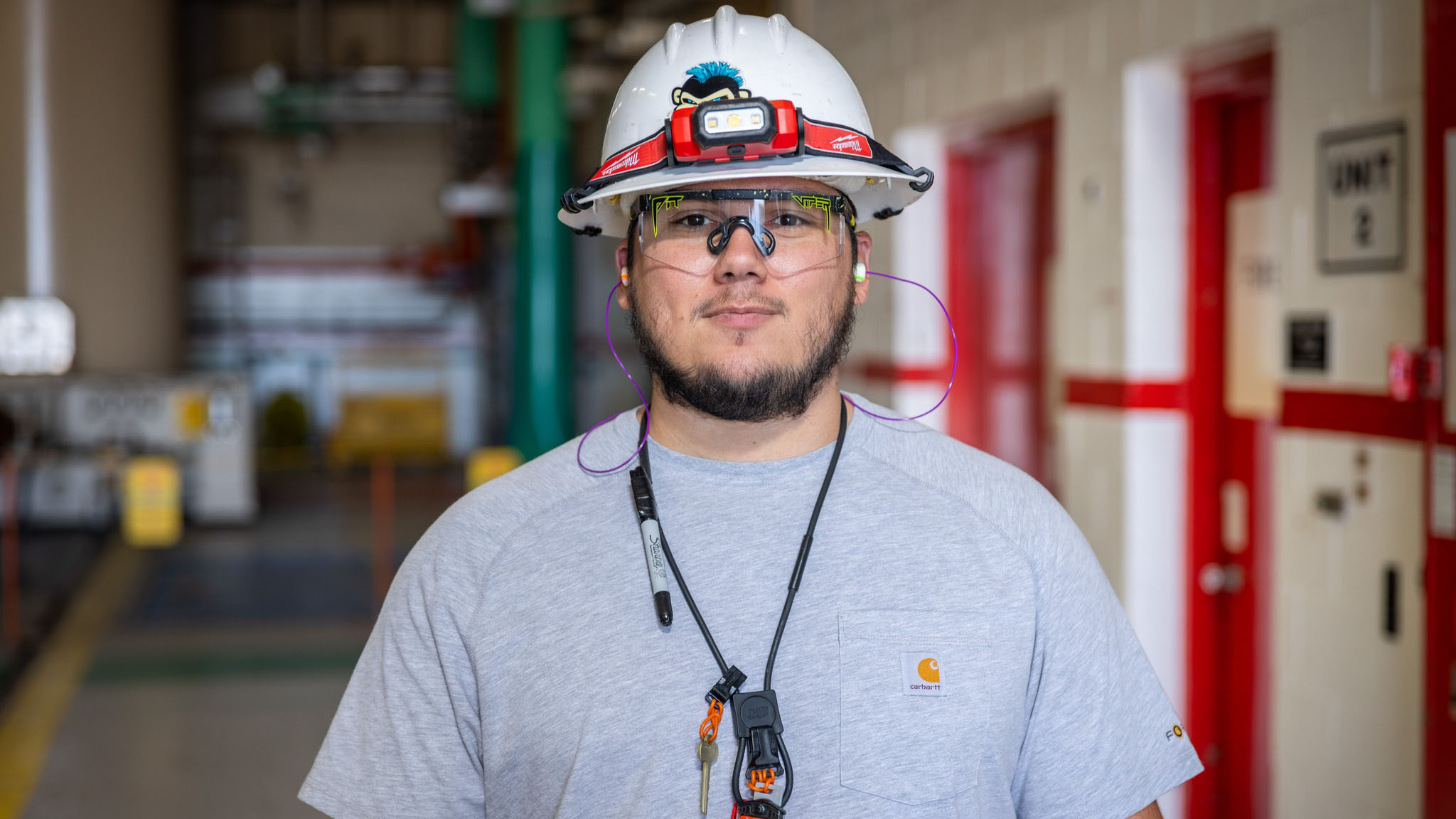 In honor of Power Plant Worker Appreciation Day at Entergy Nuclear, meet Mason Berry, a journeyman instrumentation and controls technician at Arkansas Nuclear One.
In his role, he helps maintain and calibrate safety systems in the plant that help to ensure the health and safety of the public.
His response when asked why he is proud to be a power plant worker is simple.
"I enjoy helping provide energy to people who need it," said Berry.
He wants people to know that working at a nuclear power plant provides clean, carbon free energy while also lowering energy bills for customers.
"I feel like it's an important job," he said. "We power life in the community and our state, and it feels great to see the fruits of our labor."
Berry got his career at ANO through a twist of fate.
"I drove past ANO all of the time growing up," he said. "When I got older, I wanted to be a pipeline welder. I went to tech school and the welding classes were full. They had an electromechanical maintenance program and I got into it. I knew that I could use that here."
Although Entergy Nuclear observes Power Plant Worker Appreciation Day on September 6, we are grateful every day for the commitment of our employees to deliver clean, carbon-free energy safely 24-7, 365 days a year.
---