Insights > Mississippi Goes for the Gold…and Wins!!
Mississippi Goes for the Gold…and Wins!!
08/06/2020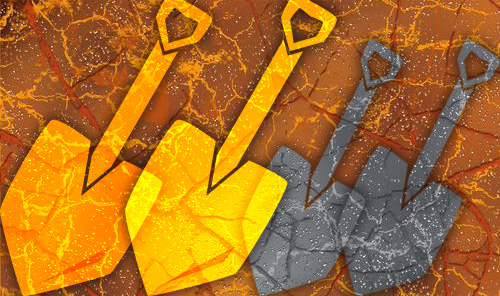 Pick up any business publication, chamber newsletter or hometown newspaper and you're apt to see a photo of smiling people in dress clothes, holding golden shovels and standing in an empty field. It's an iconic image, one associated with jobs, investment and growth.
The golden shovel has long represented economic development. It is also the name chosen by Area Development's annual awards program recognizing states that won large job-creating and investment projects during the previous year. So, we couldn't be prouder that Mississippi is a 2020 Gold Shovel Award winner, one of five in the country.
The magazine highlighted 10 Mississippi projects as reasons for the award, and Entergy Mississippi's economic development department was involved in several of those:
Spectra Laboratories. A new location in Southaven Mississippi, Spectra Labs is creating 300 new jobs that will focus on dialysis products and services. Their decision to locate in Mississippi began with an economic development package Entergy sent to site consultants promoting properties in our service area.
Medline Industries. The medical supply manufacturer and distributor also chose Southaven for its new 1.2-million square foot facility. The company will create 450 jobs.
Baxter International. The longtime Cleveland employer has constructed a new facility on its campus to accommodate a line that will produce products for the healthcare market.
Finally, Entergy Nuclear announced a $127.1-million investment in its operations in Hinds and Claiborne counties that would create 320 jobs.
While Entergy's involvement differs from project to project, our economic development team works with prospects and communities in a variety of ways:
If a company is looking to expand, we connect them to incentives and offer general business help. We ensure these companies receive all benefits Entergy has to offer, such as going over their yearly usage to identify cost-savings opportunities.
When working to locate industries, we work with the local economic development organization, the Mississippi Development Authority and other relative economic development organizations. This might include helping a county get sites certified in an industrial park or marketing existing buildings or sites to consultants and industries.
We also offer annual grants to communities for improvements to sites or for marketing an area to prospects, and we offer or connect community leaders to training opportunities in economic development.
Other Mississippi projects mentioned by Area Development in announcing the Gold Shovel award include an expansion at Relativity Space, where a 3D printing process will build rockets; a U.S. Coast Guard contract that will allow VT Halter Marine to expand its shipyard in Pascagoula; an Amazon distribution center in Desoto County, and projects in Forest, Newton and Marshall counties.
When choosing its annual winners, the magazine considers a combination of weighted factors. These include the number of new jobs to be created in relation to the state's population, the combined dollar amount of the investments, the number of new facilities and the diversity of industry represented. Awards are given in five population categories, ranging from more than 12 million to fewer than 3 million. The latter category is the one in which Mississippi competes.
Other 2020 Gold Shovel winners are Texas, Virginia, Tennessee and Utah.
For more economic development news from Entergy, visit goentergy.com, follow Entergy on LinkedIn or follow me at linkedin.com/in/ed-gardner-entergy.
---