Insights > OK Smart Speaker, Help Me Save Energy
OK Smart Speaker, Help Me Save Energy
07/26/2021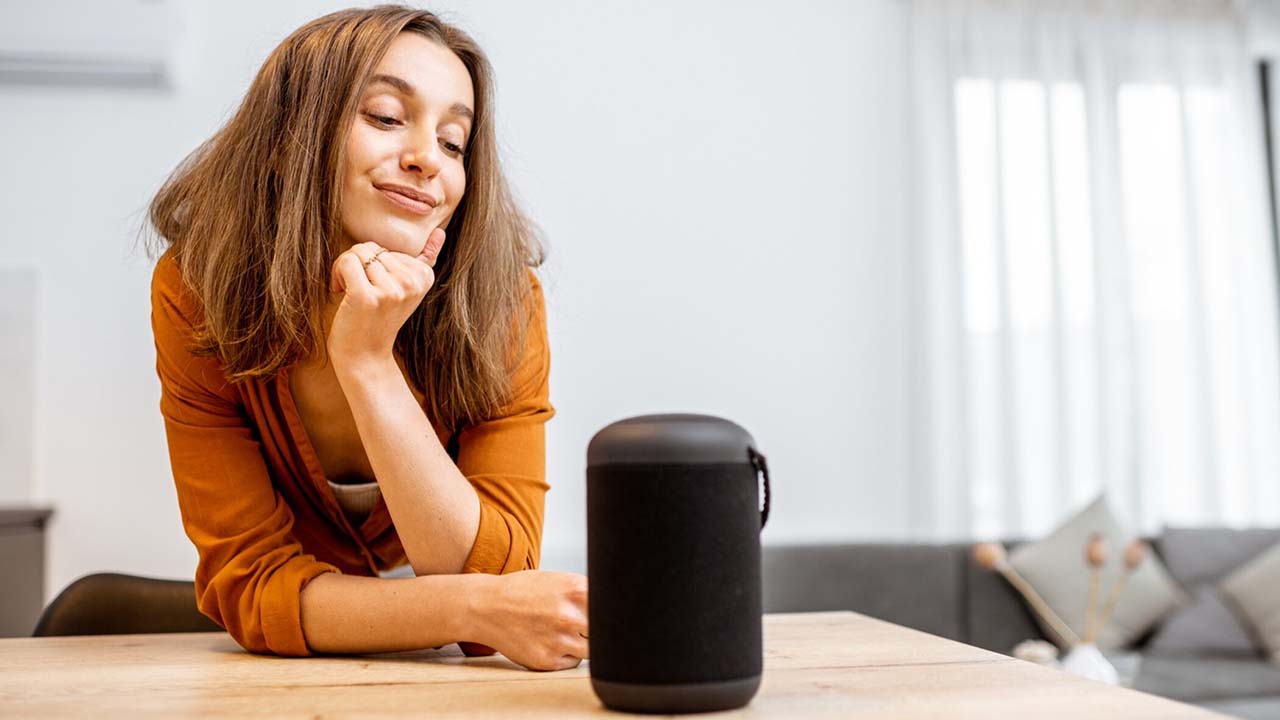 Smart speakers — such as Alexa or Google Assistant — are increasing in popularity. There are currently more than 157 million smart speakers in U.S. households, according to Edison Research, and the number keeps growing.
Smart speakers (also known as virtual assistants) use voice recognition technology to understand what you're saying and answer questions or help you do things. A smart speaker can get you the weather forecast, find out who won the 1957 World Series, and even order your favorite pizza.
Smart speakers can save you time and make your life easier in many ways, including helping you save energy and money. By connecting your smart speaker to other smart devices in your home — like lights, appliances, thermostats and advanced power strips — you'll have have a greater control over how energy is used in your home.
Here are some commonly used energy-saving applications for smart speakers.
Smart lighting
Smart lighting includes smart switches and smart bulbs. Smart switches allow you to turn off or dim lights remotely. With smart bulbs, you can do those things and change the color, too. Just integrate your smart bulb or switch with your virtual assistant and you can just tell it to "turn off the living room lights" without even having to go to the trouble of tapping the app on your mobile device. You can even set up a scheduled routine to have all lights turn off overnight.
Smart thermostats
Smart thermostats, like traditional programmable models, make it easy to automatically adjust home temperatures to save energy based on your schedule. A smart thermostat includes cool features, such as remote control and self-programming based on your habits. Integrating it with your smart speaker adds another level of ease and convenience.
Smart appliances
Smart appliances — from such familiar brands as GE and Kenmore — have been around for a while. Connect them to your smart speaker through the appliance mobile app, and you can save energy in a number of ways. For example, you can ask if your clothes are dry and tell the speaker to turn the dryer off.
Remember that using smart speakers to save energy requires additional smart home technology, so there is some upfront cost involved in making it all happen. But, the savings and added convenience make it more than worth the investment over time.
Compatibility is an issue, so do your research before diving in. Some smart home devices sync more easily with certain smart speakers than others.
Find out more about Entergy's energy efficiency programs, which can help you save energy and money. 
Content provided for Entergy customers, Powered by Questline Relationship Builder. ©Questline Inc.
---