Insights > Power Principle: A Conversation with Eleni Sampson
Power Principle: A Conversation with Eleni Sampson
05/30/2018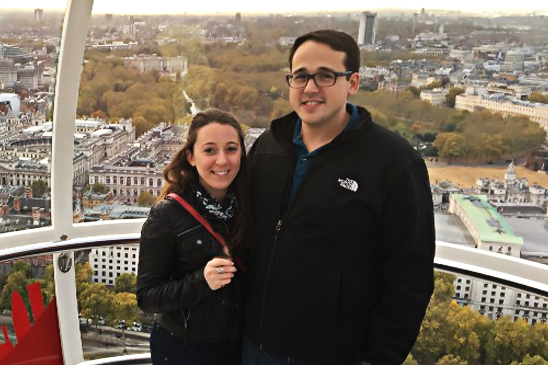 Eleni Sampson, an electrical maintenance coordinator at Pilgrim Nuclear Power Station, has been a team member for almost three years.
What's your power principle at work? My power principle at work is to always be prepared. Whatever department you may work in, preparation is the key to ensuring we perform all of our work safely and error-free. An important factor in work management is taking time to prepare for maintenance activities weeks before implementation so that we can ensure we are ready to do the right work, the right way.
What motivates you to live and work safely? I enjoy traveling with my husband and taking part in active hobbies. It is important for me to live and work safely because injuries could really inhibit my quality of life.
How do you balance work and family? I try to leave work on time when plant conditions allow. There will always be a never-ending list of things to do at work, and if I save time in my day for my family and myself, I can come back to work refreshed and focused.
Simply, what do you do at Entergy? I coordinate and schedule electrical maintenance activities including preventative maintenance and corrective maintenance. I also ensure that electrical maintenance has prepared to execute the schedule by walking down packages and identifying changes that need to be made weeks before implementation. As part of the work management team, what it really comes down to is making sure that we fix the plant, which is one of our fleet and site focus areas.
Would you like to join Eleni as she helps power life? Check out career opportunities with Entergy! You can also keep up with Entergy career opportunities by following us on LinkedIn! 
Pictured is Eleni with her husband Matt, an engineer at Pilgrim.
---